Diablo 4: Error Code 34202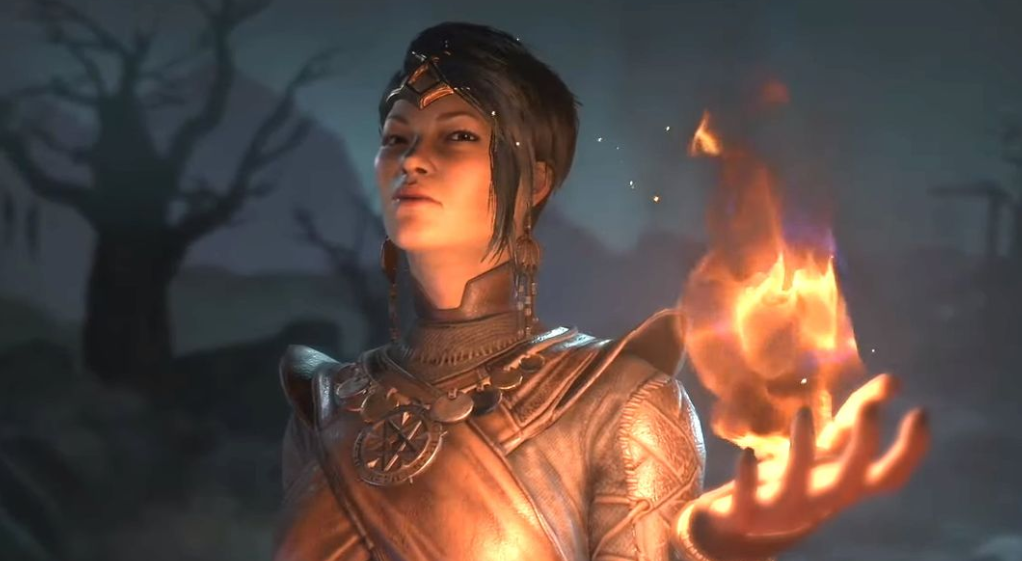 Season 2 of Diablo 4 has here, and players around the world are gearing up to save Sanctuary by grinding delectable loot and defeating endless hordes of the enemies of hell—if a colossal error code doesn't get in the way, of course. The game's server may be down, leading to error 34202. This may occur due to server maintenance, server downtime, or server overload in Diablo 4. Learn in detail how to resolve Diablo 4 issue 34202 by reading this post.
Read Also: Diablo 4: How to Get Mucus Slick Eggs
What is Diablo 4 Error Code 34202?
Error message 34202 seems to occur at random and is level-independent, like many of the other errors plaguing Diablo 4 (317619, 300202, 300008, 315306). It can happen anytime, whether you're in the waiting queue or slaying demons. Let's hope that doesn't happen while confronting Ashava.
What Causes Error Code 34202?
Error Code 34202 in Diablo 4 is likely to be resolved quickly by Blizzard as it is related to server issues. Because there are too many people trying to access the game at once, the servers are unstable and the queue times are long. Being an always-online game, Diablo 4's servers can experience stress anytime, even if you're not in queue.
A "Server Not Available" error message will appear, and you will be immediately disconnected from the game. This error message appears on PC and PS4, and it's possible it could appear on Xbox as well, though I haven't seen it mentioned in the Diablo 4 forums.
How to Fix Error Code 34202 in Diablo 4
Resetting your modem and internet connection is the first thing you may attempt if you're getting the error code 34202. Since the error has to do with your game being unable to connect to the servers, the problem can be on your end. Try reconnecting after performing several speed tests. The following step is to upgrade your network's drivers. This can be adjusted in the modem's settings; consult the documentation for your internet service provider or give them a call for assistance if needed.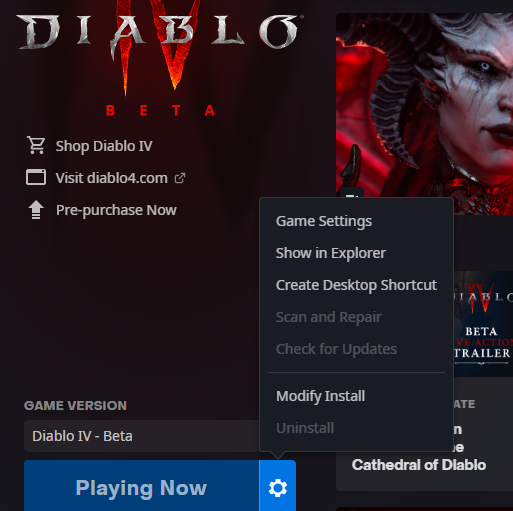 The issue could also be related to how the game was installed. Select "Scan and Repair" from the drop-down menu that appears when you click the blue cogwheel that appears next to the "Play" button in the Battle.net launcher. The enormous number of players attempting to log in right now seems to be the root cause of this problem, and unfortunately, the only practical solution is to wait it out.
Players also experienced this problem during the Diablo 4 beta and the game's first release. There is little a player can do to resolve this error number because it is caused by a problem on Blizzard's end of the server. This mistake appears to be related to server load, therefore, it's probable that it will arise again in the future. The greater the number of people trying to access Diablo 4 at once, the greater the likelihood that error 34202 will appear once more.
FAQs
What is the error code unable to find Diablo 4?
Waiting for the Battle.net and Diablo 4 servers to stabilize is currently the sole solution to error number 315306. As soon as the servers have stabilized, which Blizzard is aware of, you can begin your slide into hell.
What is error code 30002 in Diablo 4?
The problem numbers 300202 and 300008 for Diablo 4 appear to be two of the most common error codes. Both of these error codes are accompanied by the message "Request has timed out." These glitches manifest themselves when players first create a character, then select either the Adventurer or Veteran difficulty level for the World Tier, and lastly attempt to log in to the RPG.
Why is my Diablo 4 not working?
If you're having compatibility troubles, updating your drivers and operating system should do the trick. In order to avoid further program conflicts and free up resources, please close all other apps. If any game files have been damaged, run the repair utility to restore them. Problems with performance, game crashes, and even complete system freezes can result from overheating.
Is Diablo 4 better than Immortal?
There's just a more relaxed air to DI. You can basically just stand there and slaughter mobs. D4 requires more precise positioning and timing, and is generally more labor-intensive. Unfortunately, D4 makes adversaries scale to your level, so returning to a starting region will still result in stronger foes.