Fake Engagement, Real Consequences: The Dark Side of Buying Instagram Comments
Many sellers provide bulk comments to make fake popularity on Instagram. But it can have severe impacts. Learn more about the actual results of buying fake comments on Instagram. 
In This Article
What Is Fake Engagement?
What To Be Careful About?
Violation Of Instagram Policies 
Safe Instagram Service Providers
What To Avoid In Fake Engagement? 
Wrapping Up
How often do you desire to increase comments on your Instagram post?
Instagram comments are a sign of the credibility and popularity of an account. For instance, other users are likely to comment if you have hundreds of comments under your post. 
Higher engagement rates characterize Instagram accounts of social media influencers and popular brands. So, higher comments on your posts can make you seem like one of them.
An exciting fact says the average rate of comments on Instagram posts is 2% less than average likes  Consequently, it reflects that getting comments on your Instagram is not that easy. 
With an increased desire among users to get more comments, there are shortcut options like 'buying Instagram comments.' But before you consider investing in either of these deals, you must understand their real consequences and authentic Instagram engagement service providers.  
This article will explain the consequences of using fake Instagram comments. Also, you will know how to buy comments on Instagram that are genuine and useful to avoid any unwanted consequences. 
What Is Fake Engagement?
You may often get DMs or comments on your posts where people give the offer to buy bulk IG comments. Similarly, many online sellers offer bulk engagement with a false impression. 
In simple words, we can say that 'Fake Engagement' on Instagram refers to artificial interactions on your account. 
Instead of an authentic user who found your post interesting, these likes and comments are made by automated bots. These bots manipulate an Instagram account's likes, comments, and followers.
Instagram is one of the most popular social media sites, with over 1 billion monthly active users. So, there is no doubt that everyone wants to be on Instagram and ace their game on this platform. 
As more Instagram likes and comments increase the credibility, visibility, and followers of Instagram accounts, more people are keen on purchasing them. Some want to become Instagram influencers, while others might belong to a brand trying to attract brand deals. 
What To Be Careful About?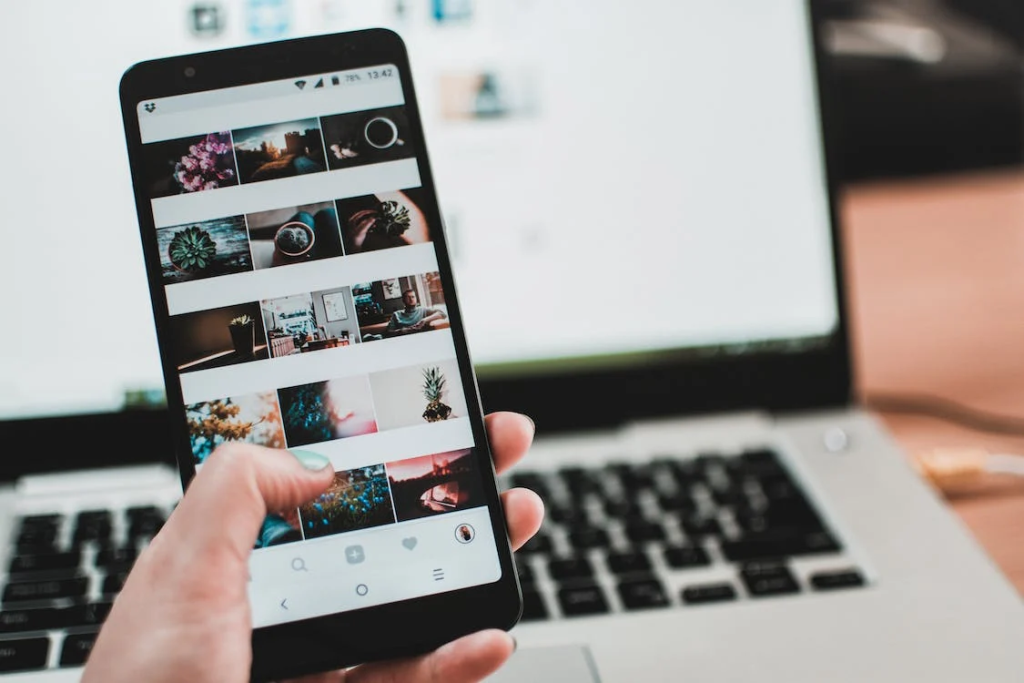 Here is an important fact: 70% of shoppers look to Instagram to make another purchase.  So, brands don't leave a chance to make the most of their presence on Instagram.
Various Instagram deals offer 100% genuine Instagram comments at the lowest prices that seem tempting. It becomes more attractive because growing an Instagram account organically takes a lot of time and effort. 
You will get a temporary benefit when you buy IG comments, but there are several other serious long-term consequences. It can impact the position and credibility of your account in multiple ways. 
Here are a few consequences if you buy automatic Instagram comments:
1. Violation Of Instagram's Policies
Instagram actively discourages the buying of fake engagement. It violates their terms of service for user accounts. Consequently, Instagram holds the authority to suspend an account that was found to be involved in this practice. 
You may get a warning for Instagram for the first time, and then it can take any action. Even Instagram bans numerous accounts for the violation of their policies.
2. Spam
If sellers don't use bots, they may get fake followers or spam accounts for engagement. So, when you purchase these comments, they will open your account to spam comments. 
Moreover, in case you gave your email ID, these spam comments can follow on your other social media accounts linked with it too. If your genuine followers may take notice of it, they may unfollow your account too. 
3. Inappropriate Comments 
There are cases when you buy Instagram automatic comments that may be in other languages beyond your understanding. At the same time, it can belong to extremist groups or use inappropriate words. 
Additionally, if the seller uses a bot for making comments, they are likely to be generic and standard for other accounts. For instance, if you share your struggle story, they could comment 'nice pic' or 'good one'; that is common. 
4. Damage To Your Reputation 
When lousy service providers use bots or spam accounts to make comments on your posts, it is easily noted by other users and the Instagram platform. 
Overall, it can damage your entire reputation, making you lose the trust of your genuine followers and potential customers. So, you need to carefully analyze the service providers you invest in either of them.
5. Waste Of Money 
Buying fake comments can often be costly because many sellers have high prices. So, if you take the service of bad service providers, you will get any meaningful return for your investment.
However, you may find many providers that offer cheap Instagram comments. But the quality of comments you get will be low, inappropriate, and done by fake accounts.
Moreover, it may even get you suspended using the wrong methods. The same money, spent correctly on authentic providers, will bring sustainable growth and engagement to your IG account. 
Safe Instagram Service Providers
After reading the impacts mentioned above, you may drop the idea of buying fake comments. But wait, that is not all!
It is a common practice to buy Instagram comments that can increase the visibility and organic engagement with your account.
Several safe Instagram comment service providers offer an instant boost with genuine comments to your account. Unlike sellers using bots and spam, these providers offer secure service at affordable costs for authentic and valuable Instagram comments. 
The credit goes to the correct Instagram service providers like https://skweezer.net/buy-instagram-comments  to buy IG comments that truly drive high-quality Instagram accounts for comments
And this is how you will get an instant boost without facing the consequences, which is a win-and-win situation. 
You can use Skweezer to buy comments on Instagram, along with follows and likes. They have a good track record (eight years) of delivering high-quality work instantly. 
What To Avoid In Fake Engagement? 
There are always two sides to a coin. If risky service providers bring spam, then there are other safe Instagram service providers to get Instagram comments. 
However, it would be best to recognize bad service providers that harm your account. Here are some points to look out for in bad service providers and stay away from them:
Use of generic or spammy comments that will not bring any engagement to your account. 
Too many unrealistic promises that give thousands of comments in minutes will harm your account and report to Instagram. 
No interaction or engagement of fake comments is not worth your money. 
Lack of transparency by the service provider to share the method they use for providing fake comments hints at something inauthentic. 
Negative reviews shared by their previous clients on their social media handles or websites can be a helpful red flag. 
Inconsistent visible comments can alert the platform of the use of any malpractice and get your account suspended. 
Low-quality comments with poorly written content can instead drive away genuine followers.
Excess use of emojis and hashtags is a sign of spam that bad service providers often use. 
No option for customization for controlling the content or target audiences of the comments that may not suit your needs. 
Extremely high costs to buy real Instagram comments may not be a worthy investment. 
Using shady tactics like bots to generate automatic Instagram comments can even lead to permanently suspending your Instagram account. 
Look for these red flags and warning signs to prevent investing in bad-paid comment service providers for Instagram.  
Wrapping Up
As an Instagram user, you would know that Instagram comments are an essential element of engagement on the platform. The more comments you have below your post, the more it compels other users to view and engage with it.
Moreover, it increases the popularity of the post vital for brands or influencers. Since it is not easy and quick to get more IG comments, service providers offer fake bulk comments that may use malpractices. 
To stay safe from the consequences of using fake comments on Instagram, you must switch to safe Instagram service providers to buy real Instagram comments.
They give automatic Instagram comments of good quality that will improve your reach and make it more discoverable. At the same time, it will prevent you from all the damage of using fake Instagram comments.