Fortnite Season 8 Patch Notes Including Pirates and More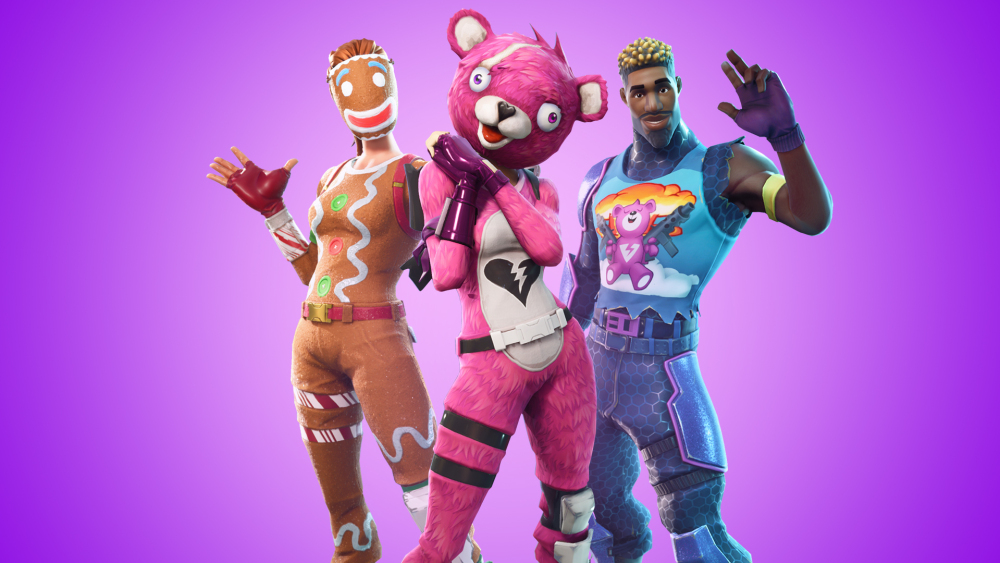 Epic Games has released all the information about Fortnite season 8 latest patch. You must be waiting anxiously for season 8 and it is almost here. This article contains a sneak peek of what lies behind the curtain for Fortnite Season 8 Patch players in the latest patch. The new update will be containing pirate skins, pirate themed areas and pirate cannons. So, set your sails straight for the new patch. Following link shows a small video of Season 8 Battle Pass Overview:
Developers are keen to bring back the fan base from Apex Legends that has been rocking now a days. That is why they have added interesting items in the update. Players will be getting some new items for their inventory customization. If you have the Battle Pass, you are going to receive: Blackheart skin, Skeleton Pirate, The Hybrid skin and a Dragon Ninja-thingy.
Fortnite Season 8 Patch Battle pass will also gift new pets like the wooden dog shown in the footage. Some new emotes like Peanut Butter Jelly time and Anyone are also added in the patch. Plus, there will be weapon wraps. You can also spot the beautiful looking Banana skin in the clip, which is our favorite so far. Fortnite Season 9 Teasers Confirm it may give away your position in the game with sharp color but who cares when you look this cool right!
Players who like to explore the map in every other round will be happy to know that the developers have added a new area in the map to explore as well. You'll be seeing a volcanic eruption on the edge of the map with a volcano pouring down the lava. Two new locations Sunny Steps and Lazy Lagoons will be added too.
Party Assist:
Before start of a match, party leader can select a daily or weekly challenge as Party Assist to focus on. Every team member will be going for it.
Challenge progress will be accumulative as each player's count towards the challenge will be added to the total. In the end whole team will be fighting for a common goal (except for winning the match of course.)
An important thing to keep in mind is that this Party Assist challenge won't be completed with the help of fill-up squad. You can select the fill-up squad option to complete the team before any match if your party does not have the required numbers. But as said earlier their progress won't count towards the challenge's progress.
Fortnite Season 8 Patch is also bringing back 50v50 Limited time mode. This mode will allow teams to divide into two big squads. Teams will be getting off from two separate buses. And both squads of a team will work together to defeat common enemy team. To add up to the pile, game will also be receiving giant cannon which could blow away structures. Its giant cannon balls will deal heavy damage to the enemies.
Pirate Cannon:
You'll be able to take aim with cannon and blow away enemies. Cannon could also be adjusted at a fixed position.
Cannon could shoot enemy players from a far while causing destruction to objects in the way. It could destroy structures and plow objects easily.
With direct hit, cannon's fire will finish off a player and those standing in a small radius of blast will be damaged heavily.
Could be found anywhere in the area.
50v50 Limited time mode is not the only mode players will be having in the upcoming patch. As, the famous LTM Close Encounters will be coming to Fortnite Season 8 Patch. Players will be fighting the combat with shotguns and jetpacks only. As the name suggest, be ready for close combats as you'll be facing a lot of them.
For Fortnite players who love Creative and Save the Best Places to Land in Fortnite, the patch will contain fresh contents. For creative, there will be a new Jungle temple, providing players the opportunity to design their own Aztec puzzles.
Tell us your thoughts on this latest patch of Fortnite Season 8 Patch. Are you happy with the new additions in the game? Comment below to share your thoughts. Check out some of our other guides.