GIGABYTE Issues Recall on Z690I Aorus Ultra Motherboards, Citing PCIe Gen 4 Issues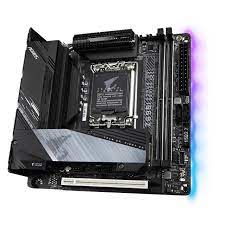 Users who have purchased one of GIGABYTE's main mini-ITX models for Intel's 12th Gen Core series processors, the Z690I Aorus Ultra, are eligible to take advantage of the company's RMA replacement service, which the company has publicly declared it will provide. GIGABYTE has opened up a special returns programme for certain customers in response to reports that numerous users have experienced compatibility and crashing issues when using PCIe 4.0 graphics cards on the board's single full-length slot. The company will offer a replacement board that has the particular PCIe Gen 4 issue fixed on it.
GIGABYTE made a public announcement on its website stating that it had conducted an investigation into allegations of consumers having troubles with the Z690I Aorus Ultra and had come to the conclusion that the PCIe 4.0 slot isn't performing as it was designed to work. The fundamental issues that users encountered when using the GIGABYTE Z690I Aorus Ultra were caused by a WHEA PCIe error. WHEA is an abbreviation for Windows Hardware Error Architecture, which is designed to report errors when a system is unstable. Users encountered these issues when using the GIGABYTE Z690I Aorus Ultra.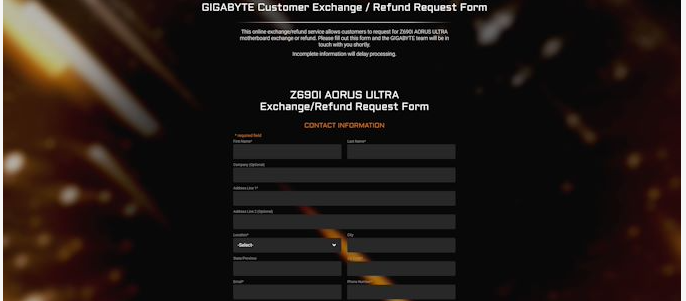 All of the company's customers who bought the Z690I Aorus Ultra, in either the DDR5 or the DDR4 configuration, through a store that was not a third party, such as Micro Center, are eligible to participate in the "special" programme. GIGABYTE has stated that the programme would continue through November 30th, 2022, and during that time, users will have the opportunity to either seek a refund or a replacement board. Users will be required to provide a valid serial number as well as a purchase receipt in order to demonstrate that they obtained this item from a retail or online store that satisfies the requirements in order to be eligible for this offer.
Although it is not the best solution, GIGABYTE has provided a workaround for users that do not switch drives or are unable to do so in order to get around the WHEA PCIe problem. The problem can be fixed by going into the BIOS and forcing the PCIe slot to function at Gen 3 speeds rather than the usual Gen 4 rates. This can be done by pressing either the F2 or the Del key when the computer is booting up.