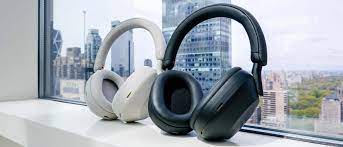 It is not something I do flippantly when I talk about a product being "the finest" of anything. Because everyone has unique likes and requirements, I always make an effort to cater my recommendations to the individual receiving them. On the other hand, when somebody asks, "What noise-cancelling headphones should I get?" My response to this question is "the Sonys" practically every time.
Okay, one of Bose's newest models may also get the nod from time to time, and in general, I find the sound of Bose headphones to be more balanced right out of the box. In addition, there are other fantastic choices available for people working with a limited budget. However, Sony has been at the forefront of innovation in the field of noise-cancelling headphones for the past few years, and the brand-new WH-1000XM5 headphones, which retail for $400, are not an exception to this trend.
Multiple leaks have revealed that the WH-1000XM5 sport a more streamlined and modern appearance. Although beauty is in the eye of the beholder and all that, I find that the WH-1000XM5 headphones simply look more sophisticated than their forerunners. This is especially true considering the fact that Sony has only made a few minor adjustments to the design of the MDR-1000X headphones since they were first introduced in 2016. That appearance was beginning to look a little bit dated, and the headphones had never really been all that fashionable to begin with.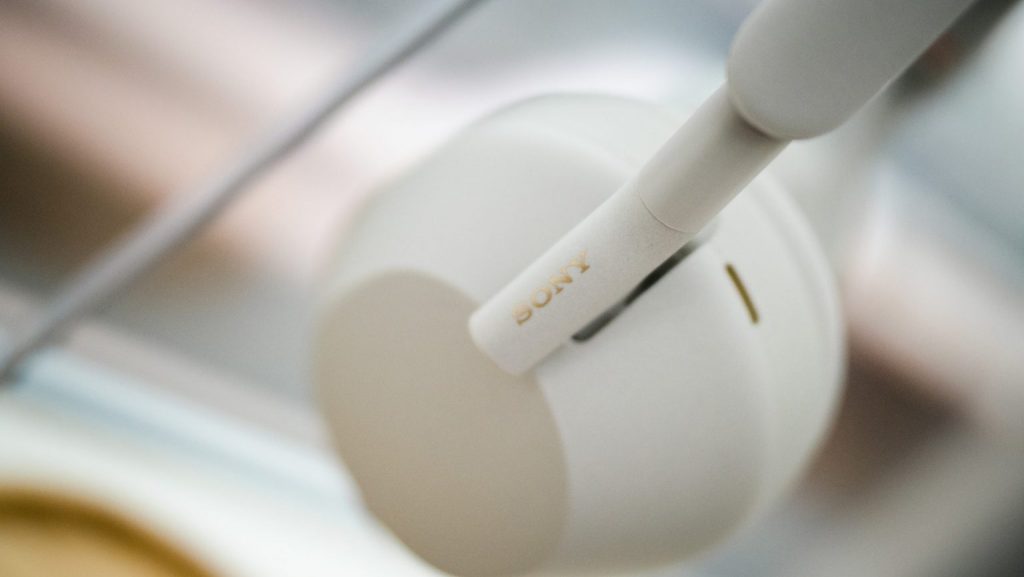 Additionally, the new layout is more comfy. The cushioning on the headband now extends all the way over the top of the headphones, and the material that makes up the earpads appears to be denser and a little bit more substantial. Those who have larger ears may also appreciate the additional space that is provided within the cups.
It all contributes to a design that is not only more aesthetically pleasing but also more comfortable and sturdier to the touch. The one major drawback of the new design, which is chunkier, is that it is, quite simply, larger.
The headphones no longer have secondary hinges, thus in order to store them, the Sonys must be folded into a flat position (as opposed to compressing into a smaller size). Consequently, the new carrying case is likewise larger, taking up extra room in your purse as a result of this change.
However, making a travel-friendly headset larger, rather than smaller, seems odd. Another odd decision for travel: no adaptor for those bizarre dual 3.5mm plugs solely used in planes. The $400 price tag could be problematic for frequent fliers (you can get one for like five bucks, though). The 1000XM5 has undergone iterative, substantial advancements. 1000XM5 noise cancelling is better than 1000XM4. There's a small improvement in suppressing higher frequency noises like speech (vs low frequency sounds like air conditioner hum).
Sony believes AI, extra microphones, and more powerful CPUs will boost performance. Whichever it is, you're getting some of the best noise-canceling performance available. Better sounding headphones than before. The 1000XM4's bass and highs were too "V-shaped" for my taste. My ears and headphone measuring setup prefer the 1000XM5. Still too much bass, but otherwise neutral. Picky audiophiles don't need to worry about a boomy low end thanks to Sony's Headphone Connect software.
Having huge hair like me can cause distortion artefacts. The 1000XM5 use their microphones to limit bass output when there is a weak seal, which affects many glasses-wearers. That's helpful because you don't lose low end due to a poor fit. This can lead to noticeable distortion when playing music loudly with other noise-canceling headphones.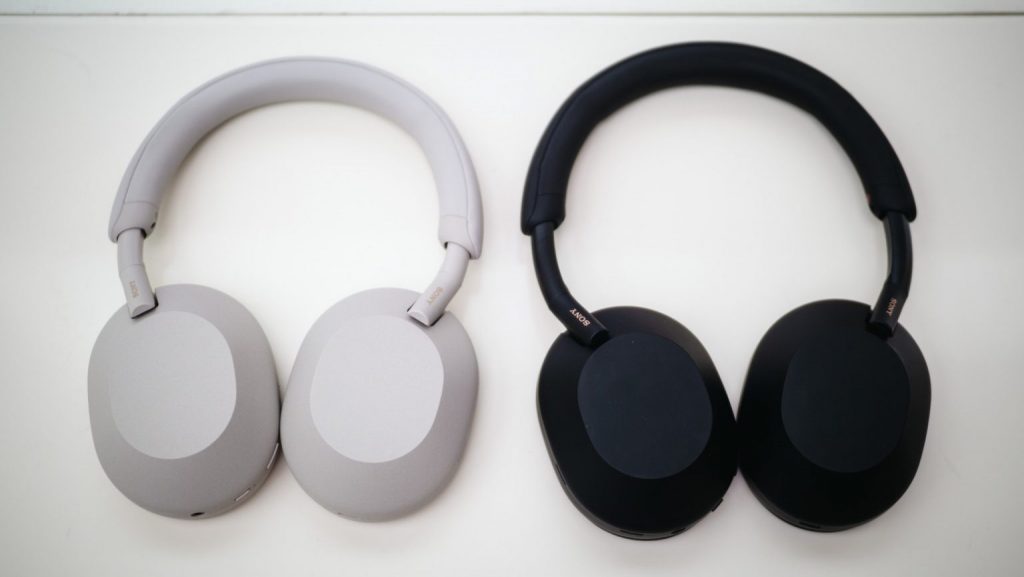 A bad seal forces the driver to work harder to produce greater bass. Sony may improve bass output and distortion for people with thick hair, or make thicker earpads for a universal fit. Reducing the bass quantity in Sony's app helps reduce distortion.
Aside from sound quality, my favourite update is proper Google Assistant (and Alexa) hotword detection. Previous Sony models included Google Assistant connection, but required holding a button while speaking. It was awkward, so I rarely used it.