GIGABYTE Launches Z690I AORUS ULTRA Plus Motherboard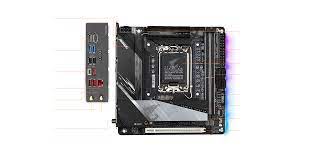 Among the features of these two models, which are available in DDR4 and DDR5 configurations, are Wi-Fi 6E, 2.5 Gbit Ethernet, and high-quality audio. The Z690I AORUS ULTRA PLUS gaming motherboard with Double Connect Technology (DCT) holds the AX1690 Intel Killer Wi-Fi 6E, 2.5 Gbit Ethernet, and high-quality audio are among the features of these two models, which are available in DDR4 and DDR5. There's also the Z690I AORUS ULTRA LITE from GIGABYTE, which has PCIe 3.0 and Wi-Fi 6.
In order to accommodate gaming and other applications, the Intel Killer Wi-Fi AX1690 Wi-Fi 6E controller with DCT (Double Connect technology) provides multiple Wi-Fi radios as well as task division. The usage of two Wi-Fi bands simultaneously eliminates the need for a single connection, with the 6 GHz band being prioritized for gaming and the 2.4 GHz band being prioritized for other tasks, as seen in the image below. It also analyses and prioritises game traffic in order to reduce latency in online gaming and improve the VR experience. When compared to 802.11ac 1×1, Wi-Fi 6E DC provides seven times the throughput. The Z690I AORUS ULTRA PLUS provides the most comprehensive and diverse network options.
On the latest generation multi-core Intel Core CPUs from the K series, the Z690I AORUS ULTRA PLUS features a 3rd generation heat pipe thermal design for the most power efficient design and thermal management, resulting in remarkable performance and optimized overclocking ability on the K series. CPU throttling due to overheating is avoided by using 2OZ copper in both the power and ground layers, which allows for increased heat dissipation of up to 13°C reduction. Smart Fan 6 technology is also included with the GIGABYTE Z690 motherboards, allowing for more flexible fan allocation, easier fine tuning, and advanced manual setting options. Users may now fine-tune the temperature of their gaming system to achieve the best possible quiet, cool, and performance.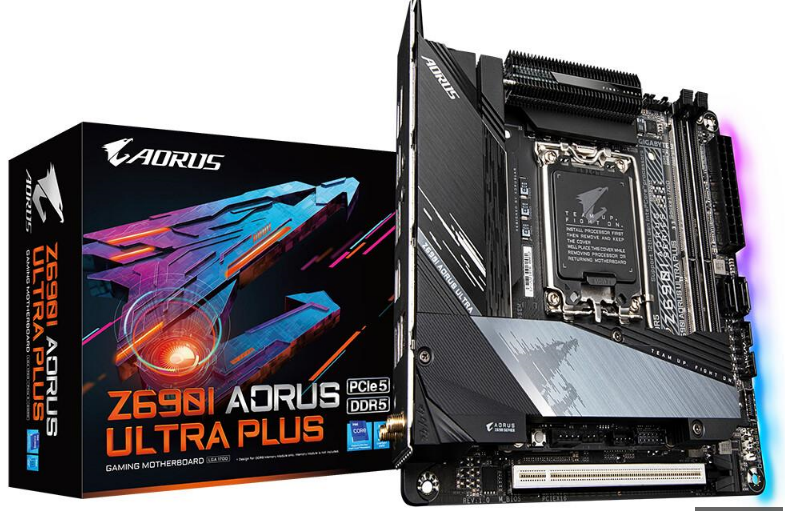 To increase performance, the Z690I AORUS ULTRA PLUS incorporates PCIe 5.0 designs for the PCB, slots, and components. Customers can benefit from higher memory overclocking performance on both DDR4 and DDR5 models thanks to SMD memory DIMMs, metal armour, and Shielded Memory Routing technology, among other things. With the proprietary DDR5 overclocking, overvoltage, and BIOS settings, users can quickly and easily improve overclocking and XMP performance.
The USB 3.2 Gen 2×2 and Gen 2 connections on the GIGABYTE Z690I AORUS ULTRA PLUS motherboard are both Gen 2. DTS:X Ultra delivers a rich, full-bodied audio experience that is suitable for gaming or other forms of entertainment. The GIGABYTE Z690 AORUS motherboards are distinguished by the presence of a graphical BIOS configuration interface that displays key information like as clock speeds, RAM, storage device settings, fan status settings, and other important hardware information. Q-Flash enables users to flash a BIOS file without the need to first install a processor, memory, graphics card, or other peripherals.