How To Access Passwords On MAC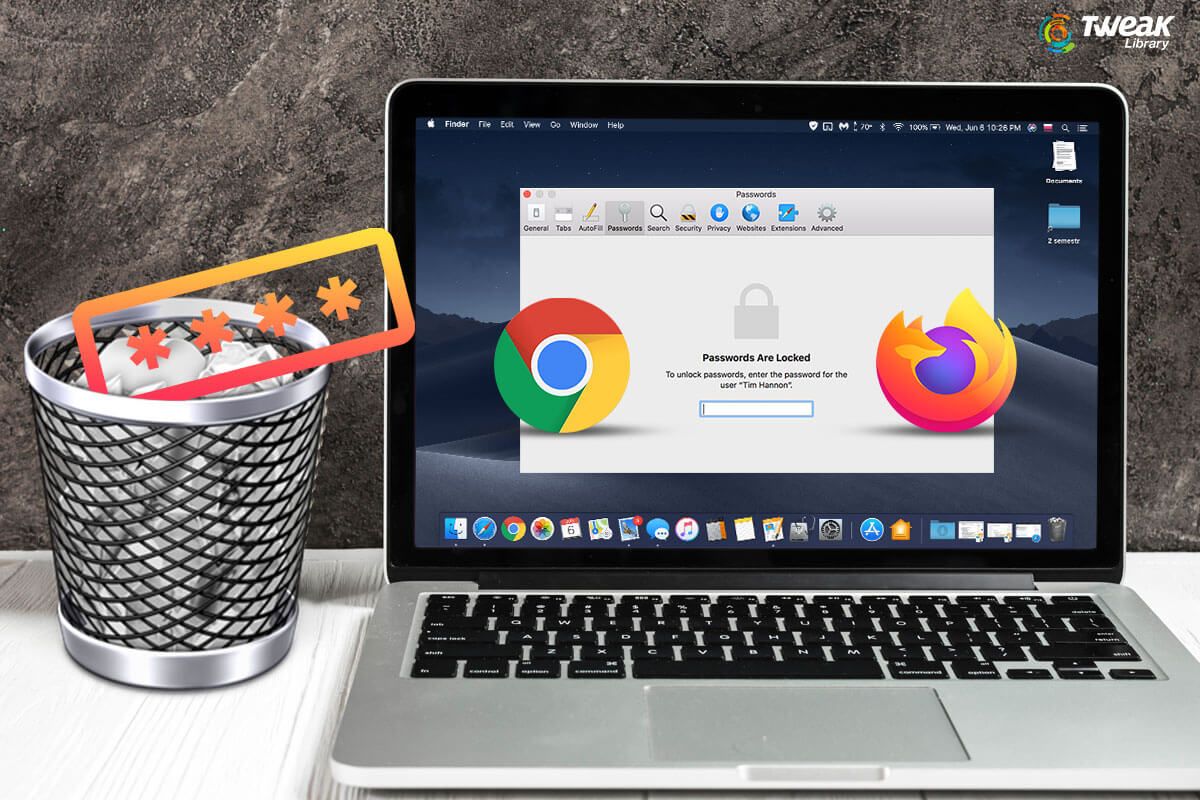 This article describes how to locate passwords that have been saved on a Mac. It is beneficial to save passwords, especially if you choose very long and secure passwords, but it is also possible to lose track of these passwords. If this is the case, take these steps to view the passwords that have been saved on your Mac.
How Do I View Saved Passwords on My Mac? 
Keychain Access is a password-saving utility that comes pre-installed on all Macs and is developed by Apple. For Safari, Wi-Fi networks, and other applications, it saves usernames and passwords. It's Keychain Access that saves you time by automatically filling in your account information when you need to log in.
Because Keychain Access keeps all of your passwords, it is also the location where you can view all of the passwords that have been saved on your computer. We'll presume you already have some passwords stored in Keychain Access, so simply follow the steps below to locate them.
1. Go to Applications > Utilities in a new Finder window after opening the existing one.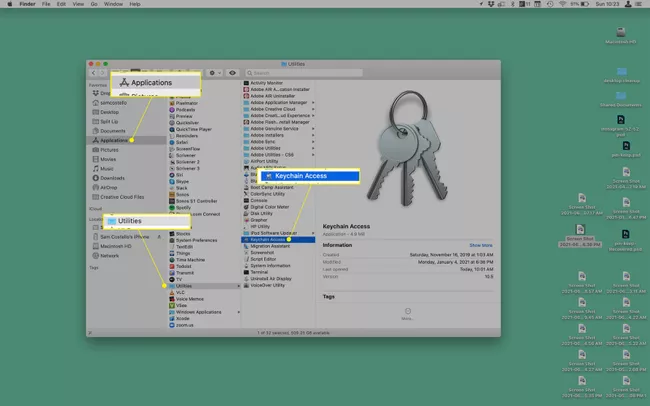 2. Keychain Access should be enabled.
3. Search for the password you're looking for in the search bar at the top right corner of the screen. It's preferable if you search for the name of the website or app whose password you wish to see rather than the password itself.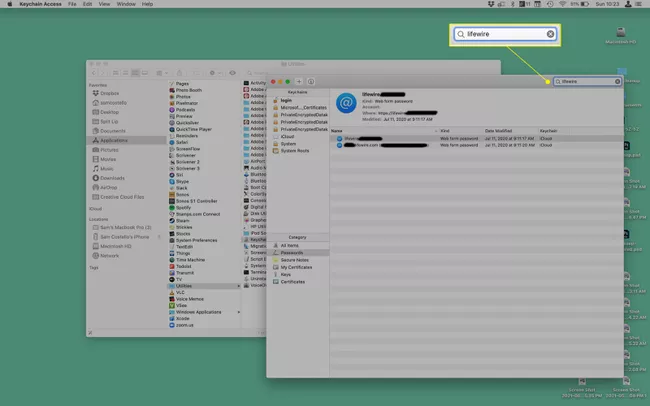 4. When you've located the password, double-click on it to bring it up on the screen.
5. Select the Show Password checkbox from the drop-down menu.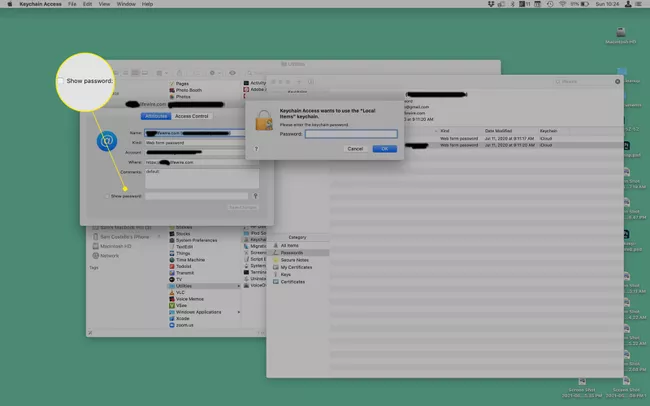 6. When prompted, enter the password that you use to log into your computer and then click Allow for one-time access to complete the process (or Always Allow for longer-term access).
Tip: For some passwords, it is sufficient to simply click OK.
7. The password is entered in the Password field at the bottom of the pop-up window, which is highlighted in red.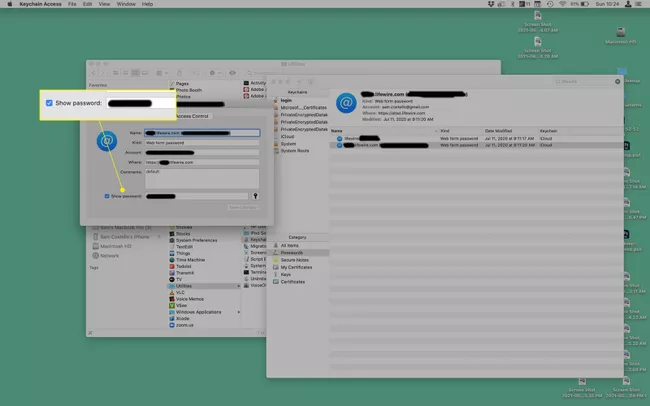 Tip: Although Keychain Access is a popular password manager, it is not the only one available. Others (one of the most well-known of which is probably 1Password) operate in a similar fashion. The specific methods vary depending on the programme you are using, but you can look for passwords in any of those tools as well.
How to Sync Saved Passwords With iCloud Keychain?
Interested in saving your passwords and having them autofill when you need them? If so, click here. Not only is this possible on a Mac, but it is also possible on an iPhone or an iPad. That feature is referred to as iCloud Keychain, and it functions in the same way as the rest of iCloud: content is synced across any devices that are signed into the same iCloud account. Because of this, if you set up Apple's iCloud Keychain on every device you own, they will all have the same passwords. To accomplish this, take these instructions.
On a Mac, go to the Apple menu > System Preferences > Apple ID > iCloud > tick the box next to Keychain (if it is not already checked).
When using an iPhone or iPad: Navigate to Settings > [your name] > iCloud > Keychain > toggle the iCloud Keychain slider to the on/green position (see screenshot).
How Do I View Saved Passwords in Chrome? 
Even though Chrome is often considered to be the most popular browser, it is incompatible with Keychain (at least by default; there is a browser extension available to make Keychain compatible with Chrome). Chrome, on the other hand, automatically remembers passwords. The following steps will show you how to look up passwords in Chrome on a Mac.
1. Open Chrome and select Preferences > Autofill > Passwords from the Chrome menu.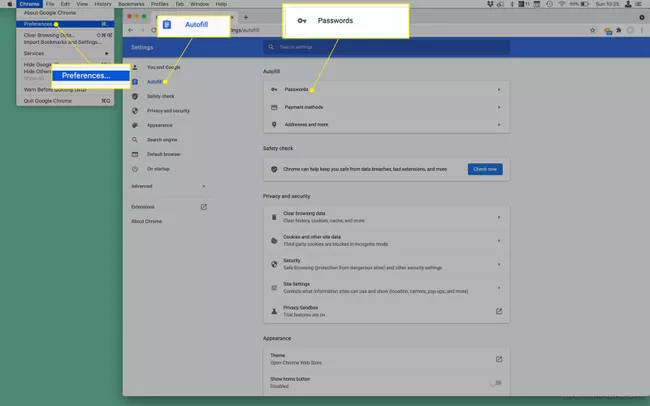 2. Scroll down to the Saved Passwords section.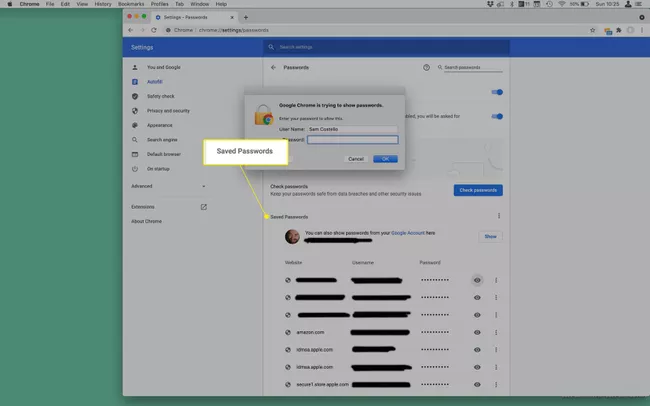 3. To view the password of a particular account, select the eye icon next to the account's name.
4. In the pop-up box that appears, type in the password that you use to get into the computer and then press OK.
5. It displays in the Password column if you have a password set up.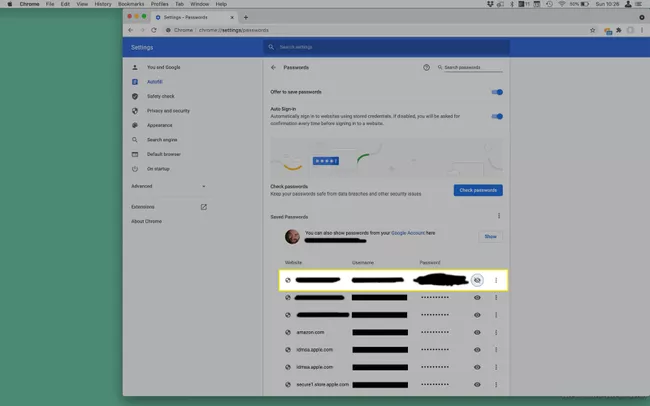 6. To make the password invisible once more, click on the eye icon.
FAQs
How do I find my Mac username and password?
Restart your Mac while pressing the power button + Command + S at the same time. If you have forgotten your Mac username and you need it to log in, follow the steps below. When you see the command prompt, type the command ls /Users into the box that appears. You'll get a list of all of the usernames that are currently active on the Mac. To reset your Mac login password if you have forgotten it, restart your computer and pick the user account you want to reset the password for. Select the question mark in the password field, then the arrow next to Reset it using your Apple ID to complete the process. Enter your Apple ID and password, then follow the on-screen instructions to create a new login password for your device.
How do I find my Wi-Fi password on a Mac?
The Keychain application on your Mac allows you to locate your saved Wi-Fi password. Keychain Access should be launched first, then System > Passwords should be selected. Locate your network's name, click Show Password, and then follow the on-screen instructions to authenticate. In addition, you can find your Wi-Fi password by using the Terminal programme. Launch Terminal, and then write security find-generic-password -ga WIFI NAME | grep "password:" into the box that appears after the command is executed. After you've completed the authentication process, you'll be able to see your password.