How to Add a Printer to Your Chromebook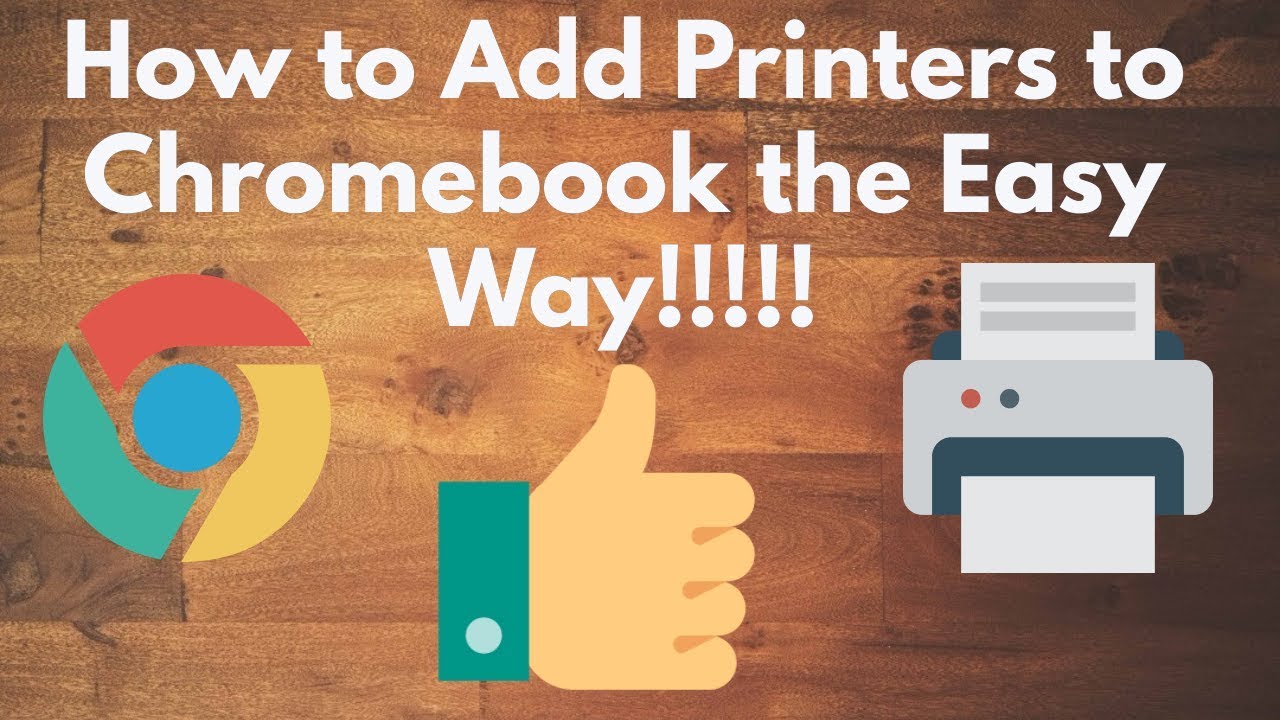 Chromebook owners may quickly add a printer to their devices without the need for a connection (though you can physically connect them if you wish).
Learn all you need to know about connecting a printer to your Chromebook so that you can print documents fast and effortlessly.
Read Also: How To Use Camera On Chromebook
How to Add a Printer to a Chromebook
As a first step, make sure that you have signed into your Chromebook and that you are connected to Wi-Fi before you proceed.
Once that's completed, follow these steps to wirelessly connect a printer to your Chromebook:
Step 1: Navigate to your settings by selecting the gear symbol in the time section at the bottom-right corner of the screen, which is located at the bottom of the screen.
Step 2: Click "Advanced" at the bottom of the page after scrolling down.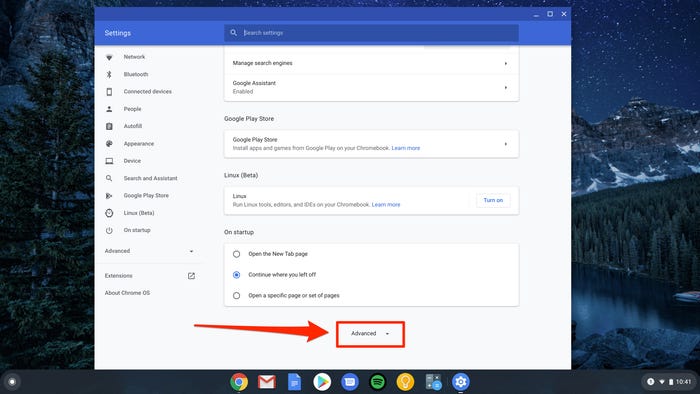 3. Select "Printers" from the "Printing" section of the menu.
4. Select "Add Printer" from the drop-down menu.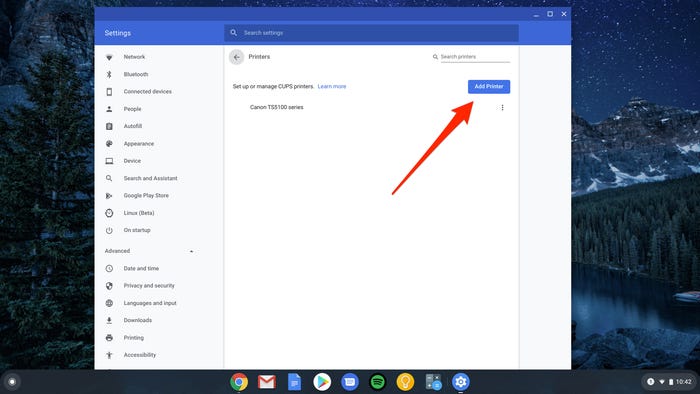 5. If your printer appears in the pop-up, choose it and add it; if not, you may need to search for it by selecting "Add Nearby Printers," which will bring up a list of nearby printers. You may also manually enter it by following the on-screen prompts and the manufacturer's instructions for your printer.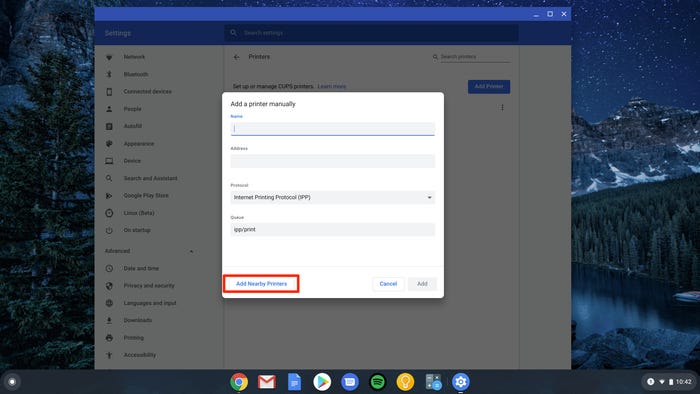 Once you have everything set up, you should be able to print without having to do much more than pick the appropriate printer if you have more than one available.
Video
FAQs
Why isn't my printer showing up on my Chromebook?
On the Chromebook, click Settings from the drop-down menu next to your account's profile photo. Pick Advanced from the Settings menu at the bottom of the list, then navigate to the Printing section and select Printers. In the event that your printer isn't listed, the Chromebook support site provides advice on how to manually add it.
Will a Canon printer work with a Chromebook?
Many Canon printer models are compatible with Chrome OS out of the box. If you want to use your printer with a Chromebook, you may configure the printer to operate with that particular Chromebook by following the steps below. If your printer does not have native Chrome OS compatibility, you may be able to collaborate with a printing partner in order to utilize your printer with Chrome OS in some situations.
How do I locate the IP address for my printer?
Select Start, then Control Panel, and then Printers from the drop-down menu that appears. Right-click your printer and pick Properties from the context menu. The IP address of your printer will be displayed in the first column of the Ports tab, which you can access by clicking on it.
Why is my Canon printer not connecting?
There are a variety of reasons why a Canon printer may fail to connect to Wi-Fi, and each one is discussed here. Try updating the printer driver to see if it helps to solve the problem. If the problem persists, look for network problems, or, as a last option, try uninstalling and reinstalling the printer and its drivers from the beginning.