How to Disconnect Twitch From Discord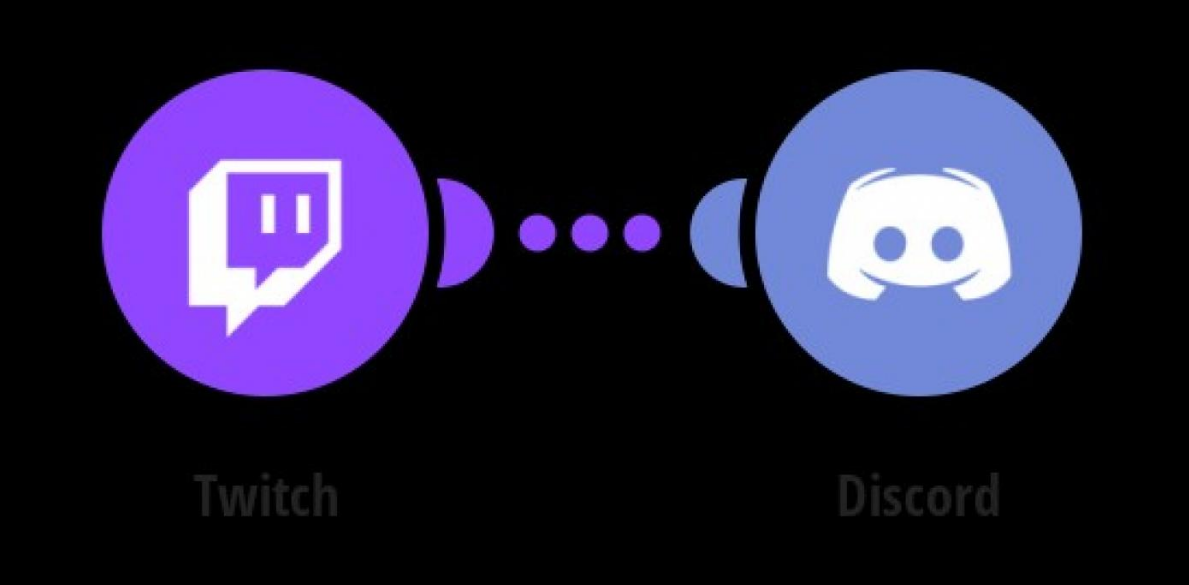 By connecting the two accounts, you will gain access to additional features and improve your ability to connect with your preferred streaming service. Streamers can gain access to exclusive content by using Discord, in addition to having the ability to post their Twitch emotes on their official channel. It is not too difficult to disconnect your Twitch account from your Discord server if you ever find yourself wanting to do so for whatever reason. The following is the procedure to disconnect them:
Read Also: How to Use Stickers on Discord
How to Disconnect Twitch From Discord
On the Desktop
1. If you want to remove the connection between your desktop version of Twitch and your Discord account, you will need to return to the Connections tab inside the User Settings part of Discord.
2. Select the "cross" icon that displays next to your username on Twitch if you want to delete it.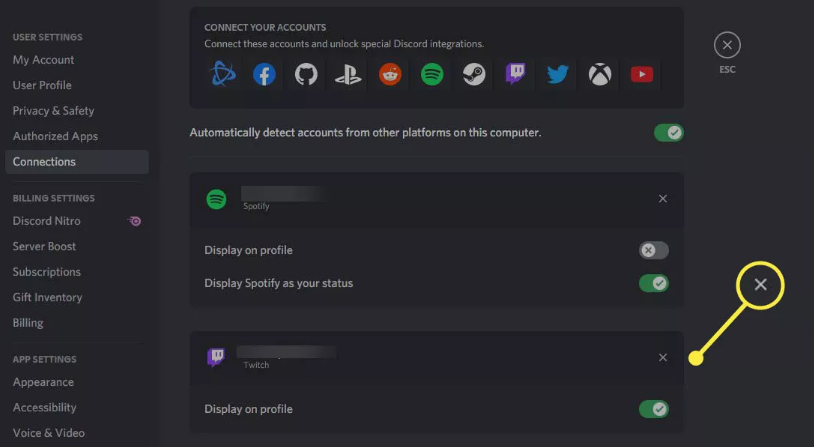 3. After you have successfully disconnected, a window will display a message alerting you that your account will be removed from any servers to which you have connected in the past. Choose the button labelled Disconnect.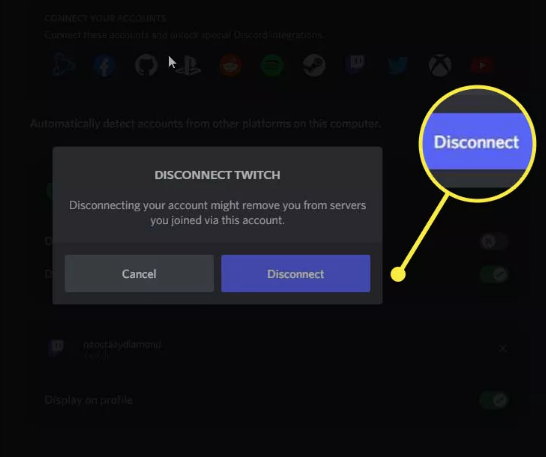 On the Mobile App
1. Return to the Connections tab within the User Settings in order to severe the connection between your mobile Discord app and your Twitch profile.
2. To delete your Twitch username, select the cross icon that appears next to it.
3. You will be warned in the form of a pop-up window before you are allowed to disconnect from any servers that you have joined. To complete, select the Disconnect button.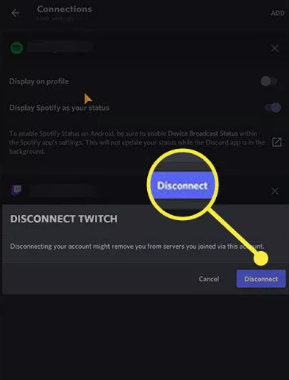 FAQs
What happens if you link your Twitch to Discord?
You can link your Twitch channel into your Discord server if you are a Twitch Partner or an Affiliate streamer. This will allow you to engage in conversation and hang out with all of your subscribers. You may also join the Discord servers of your favourite Twitch streamers and interact with them there if you are a viewer of their channel.
What is streamer mode on Discord?
When you are live streaming to your audience, you may simply conceal private or sensitive information by using a function called "Streamer Mode," which can be accessed in a matter of seconds.
Should Twitch streamers have a Discord?
Therefore, if you want to grow your Twitch community, setting up a server on Discord is a fantastic idea. It's something that a lot of broadcasters utilise, but it's not something that you have to add to your stream. "Discord has offered a fundamental hub to my community for people to bond around and hang out and play games together," says Cheratomo.
Is it better to stream on Discord or Twitch?
If you are a gamer or streamer and want to build a large audience while you are broadcasting live, Twitch is the best platform for you to use. On the other hand, if you want to start or join communities that are centred around particular topics, as well as make new friends and video or voice call with a friend or groups of friends, Discord is the best platform for you.