How to Add Xbox Friends on Halo Infinite PC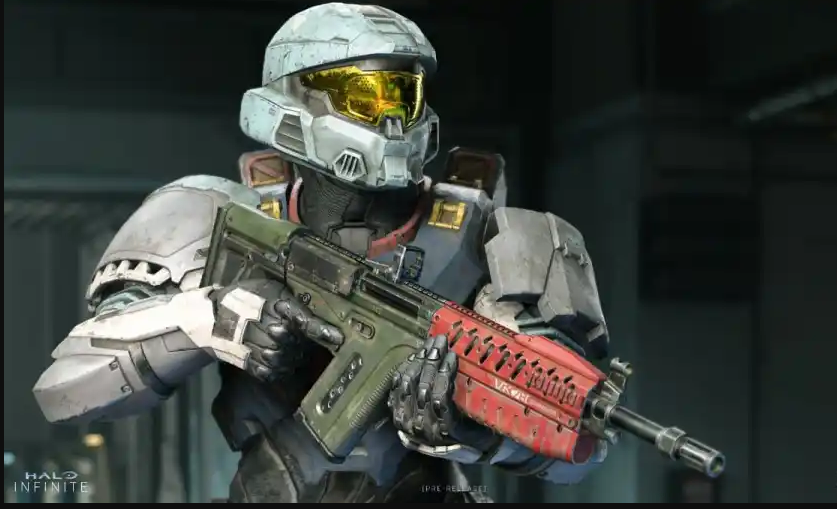 Everyone is aware that playing video games with friends nearly always results in a more enjoyable experience. It doesn't matter if you want to unwind with some easy multiplayer matches, try hard in ranked, or test out the new co-op campaign of Infinite, Halo is one of the best games for you and your friends to play together. Players on the PC version of Halo Infinite are experiencing some difficulties while adding Xbox pals. The reason for this is that it does not appear that fans of Halo Infinite on Steam have a straightforward option to add their Xbox buddies to their friends list. This is the reason why this is the case. There is still a chance for success because, with a little bit of effort, you can add your Xbox pals and start playing a game. This post will walk you through the process of adding friends from Xbox to Halo Infinite on your Computer. So let's get started:
Read Also: How to Get Better in Halo Infinite Multiplayer
How to Add Xbox Friends on Halo Infinite PC
You will need to make use of one of Microsoft's Xbox programmes for PC if you are playing Halo Infinite on Steam and wish to add an Xbox friend to your friends list. You should absolutely make use of the Xbox Game Bar if at all possible. This is an overlay that grants you immediate access to a variety of features, including the audio mixer, Awards, PC performance trackers, and most crucially, your Xbox pals list.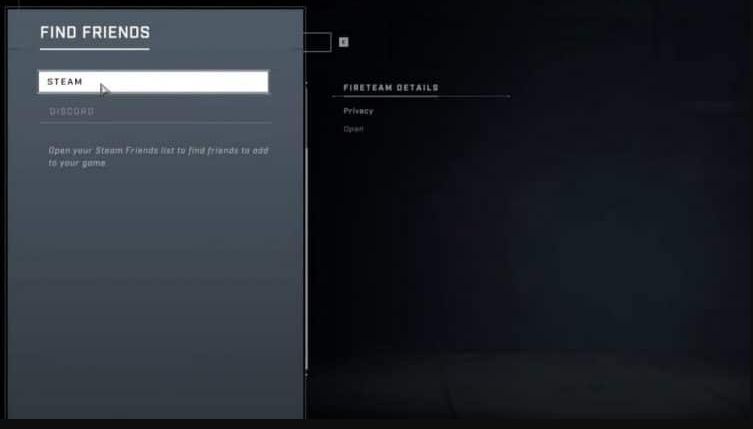 If it isn't already enabled, you can activate the Xbox Game Bar by going to the Windows Settings menu, selecting Gaming, and clicking OK. To activate the Xbox Game Bar, move the slider located at the very top of the screen. Simply press the Win key and the letter G on your keyboard to open this overlay. From this point on, in order to add a buddy, you will need to look for them.
Using the Xbox Social tab while the overlay is active will allow you to browse your friends list. You have the option of using the search box or clicking on the Find Friends button to look for people. The Find Friends feature allows users to search for other players on Steam, Facebook, and Xbox. The majority of the time, adding a buddy on Xbox requires little more than typing their gamertag into the search field and clicking the plus button that appears next to their name.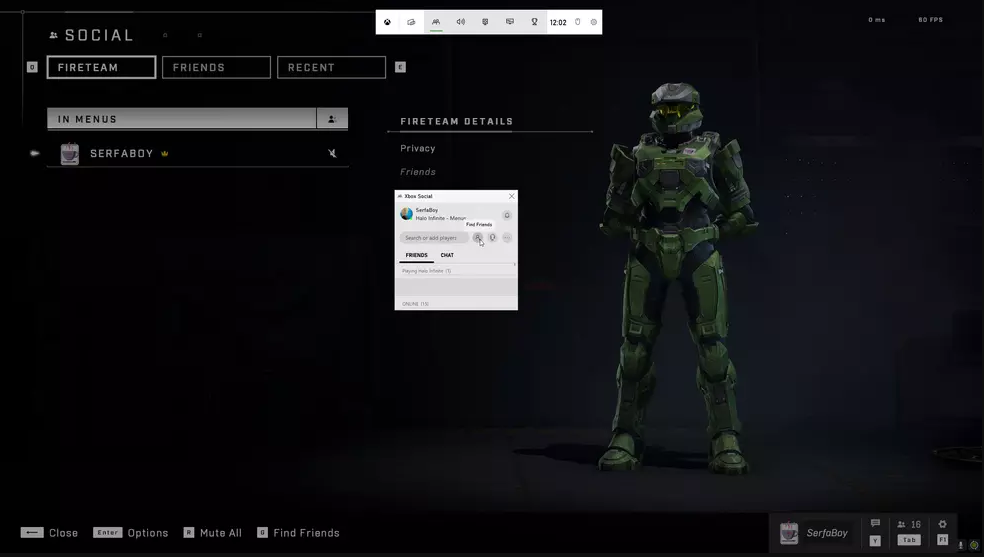 After you have requested to be friends with your Xbox friend, you should be able to find them in the "Friends" section of the social menu in Halo Infinite. You will now be able to form groups with other players and begin playing Arena. You also have the option of using the Xbox app as a replacement in the event that you are unable to utilize the Xbox Game Bar. The Microsoft Store is where you may purchase this item. After downloading the app and signing in with an Xbox or Microsoft account, you may add a friend by selecting the Social button located at the very top of the screen. Within the Xbox app, you'll be able to manage both your friends list and the games that come with your Xbox Game Pass for PC subscription.
Even if you're on the same Fireteam, you won't be able to add a friend from Xbox to your friends list on the PC version of Halo Infinite because you can't do so using the in-game UI. To add someone to your Xbox friends list, you will need to utilize the same mechanism that you would use to add someone to your Steam friends list. This may change in the future with the addition of an in-game button to add friends to your Halo Infinite party, but for the time being, this will be the only method available.
FAQs
How do I enable Crossplay in Halo Infinite?
Players of Halo Infinite will need to have an Xbox Live account and be logged into it in order to participate in cross-play with other gamers. After successfully logging in, users will need to navigate to the game's settings in order to activate the "cross play" option.
Can Steam Halo play with Xbox?
The multiplayer component of Halo Infinite is completely free to access and can be played on both PC and Xbox systems. It is possible to install it on a PC by using either the Xbox app or Steam. It is possible to install it on Xbox systems by going to the Store or using the Game Pass app.
Can you run Xbox games on Steam?
You may accomplish this by navigating to the shortcut in your library, right-clicking it, and selecting Customize > Controller layout > Browse Configs from the context menu that appears. Choose Gamepad with Mouse Trackpad from the list of available Templates, then click the Apply Configuration button. Once you select Done, you will be fully set up to play games that are part of the Xbox Game Pass library on your Steam Deck.
Will Steam give free games?
Games that are playable without requiring a subscription or a credit card can be downloaded at no cost and can be played without needing to provide either. Providing that the game in question supports the feature, your Steam wallet gives you the ability to buy in-game items and content to further customise your experience.
Can PC and Xbox play Halo together?
With the exception of Halo 5: Guardians, which is the only game in the Halo series that is not accessible on multiple platforms at this time, all of the Halo games are currently cross-platform. Cross-platform play was not an option in the original releases of Halo 1, 2, 3, or 4.