How to Get and Unlock One Punch Man Skins in Overwatch 2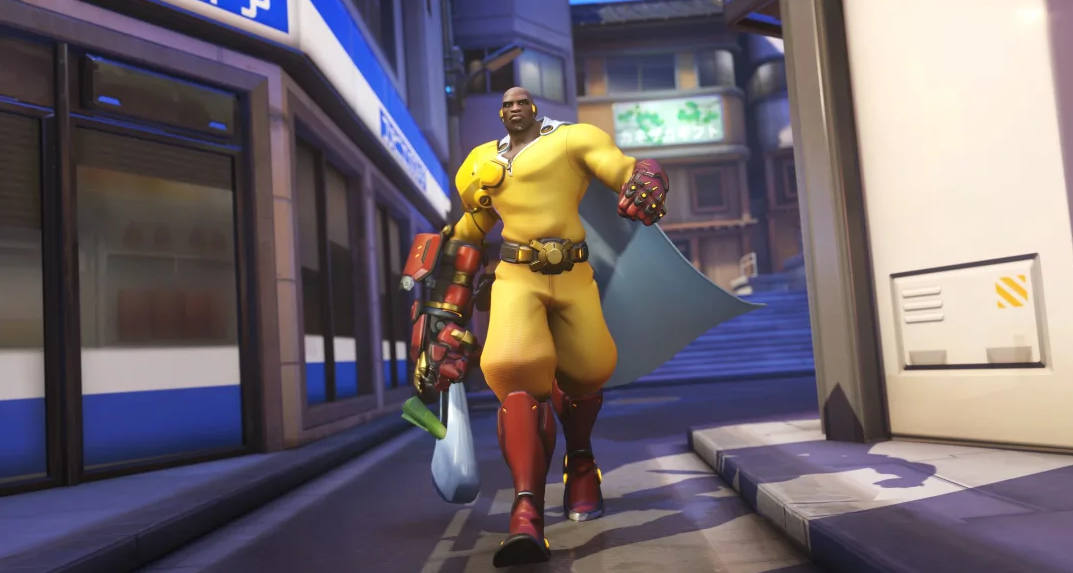 The most recent patch for Overwatch 2 has been made available, and with it comes a brand-new IP collaboration. Both of these updates were launched today. A number of the fan-favorite characters from the manga and anime series One Punch Man have been incorporated into the game as character-based skins, in addition to the various cosmetics that have been added to the game. The conclusion to this story is going to thrill followers of the series to no end. The steps required to acquire the One Punch Man skins that can be used in Overwatch 2 are outlined in this post for your convenience. So let's get started:
Read Also: How to Get the Cupid Hanzo Skin in Overwatch 2
How to Get and Unlock One Punch Man Skins in Overwatch 2
This One Punch Man collaboration features a total of four unique skins, each of which is modelled after a different well-known character from the anime series. They are as follows:
Saitama skin for Doomfist
Terrible Tornado skin for Kiriko
Genos skin for Genji
Mumen Rider skin for Soldier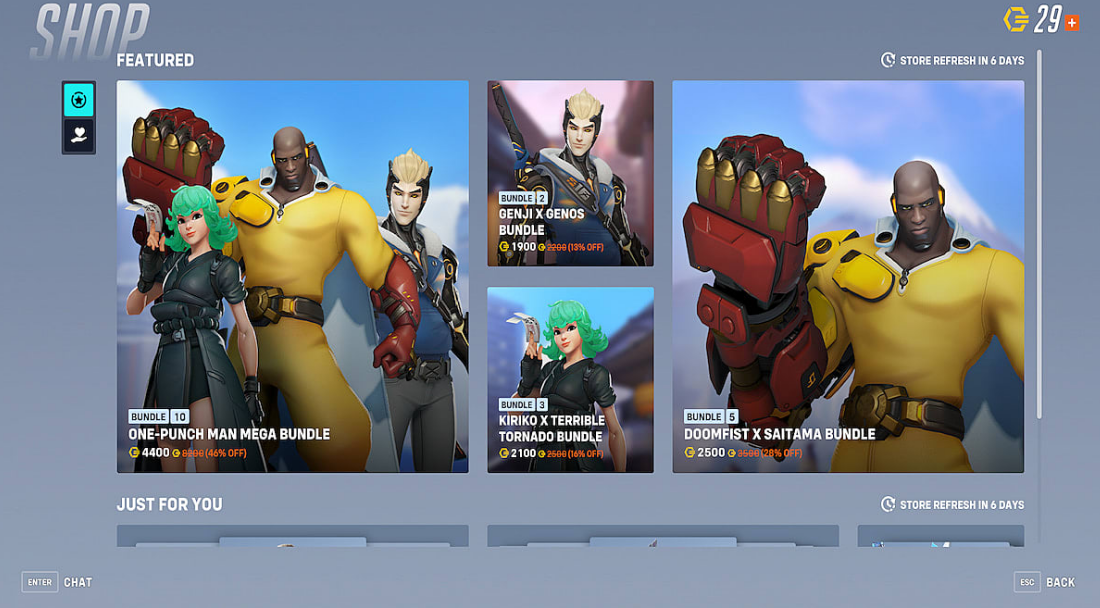 The shop now has three of the four skins up for sale for customers to choose from. These can only be obtained in themed bundles, together with additional content, and there is also a One Punch Man Mega Bundle available, which contains everything in the game. Individual copies of the game cannot be purchased. The following items can be found inside each bundle:
Doomfist x Saitama Bundle – Name Card, Skin, Emote, Voice Line, and Highlight Intro
Kiriko x Terrible Tornado Bundle – Name Card, Skin, and the Winning Pose
Genji x Genos Bundle – Face, Business Card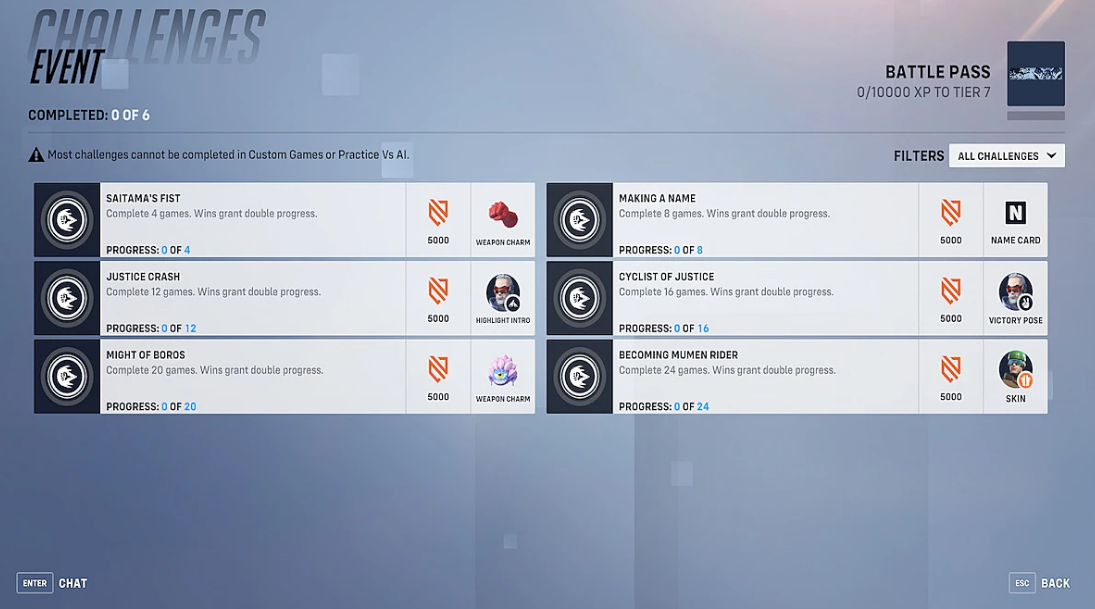 That leaves just the Soldier: 76 Mumen Rider skin, which is one of the One Punch Man event skins that can be obtained for free by completing six of the event's objectives. The only requirement for completing these challenges is to win a certain number of games; all games that are won count towards the challenge's progress twice as much. The following is a list of the maximum number of games that players are required to finish in order to get the rewards:
Complete four games – Saitama Fist Weapon Charm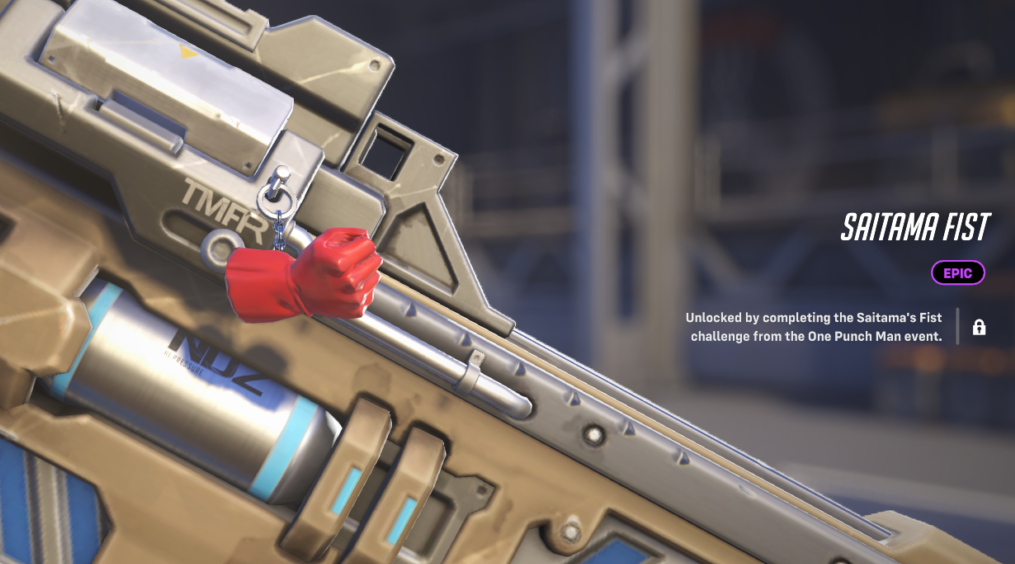 Complete eight games – Mumen Rider Name Card
Complete twelve games – Cyclist of Justice Victory Pose (Soldier: 76)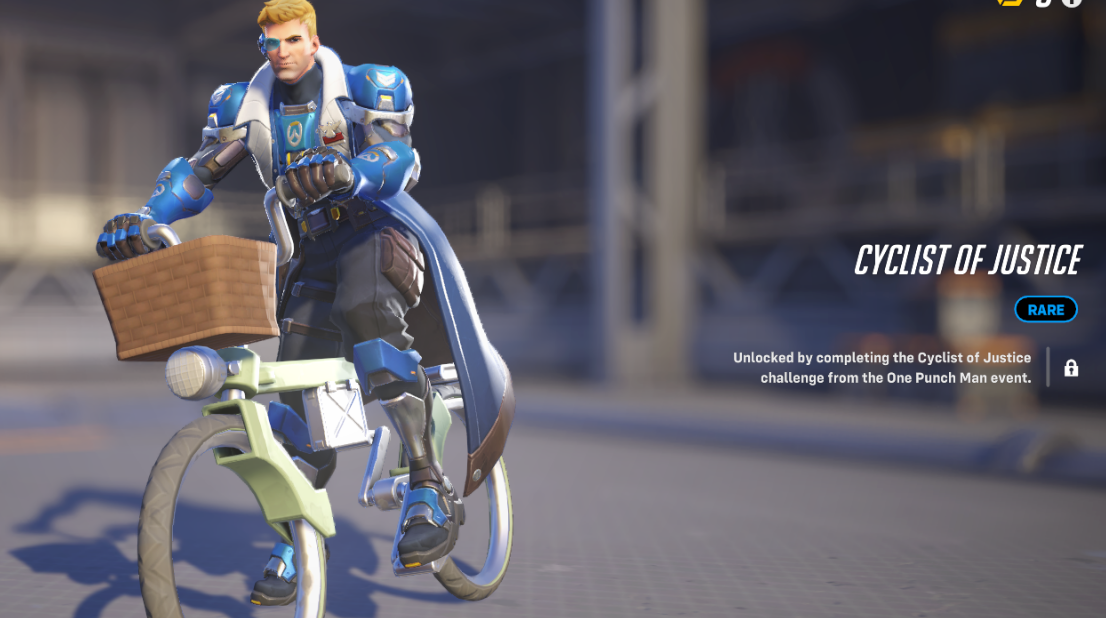 Complete sixteen games – Justice Crash Highlight Intro (Soldier: 76)
Complete twenty games – Boros Weapon Charm
Complete twenty-four games – Mumen Rider Skin (Soldier: 76)
FAQs
Can you still get the Oni skin Overwatch 2?
As a prize for completing the first week of the Nexus Challenge 2.0, players were able to choose the Oni Genji skin. This event has concluded, and it is no longer possible to acquire this skin in any way. Moreover, the console version of Overwatch 2 does not support the use of this skin in the game.
Why is there no Overwatch 1 skin in Overwatch 2?
Be sure that you are logging into the right Battle.net account, and that you have merged any console accounts with Overwatch progress into your Battle.net account, if it seems as though you are missing all of your Overwatch 2 skins.
Can you buy old skins in Overwatch 2?
In a similar development, all of the Epic and Legendary skins that were available in Overwatch 1 will be unlockable at any time through the Hero Gallery. This includes the skins that were exclusive to the various seasonal events. You won't be need to wait for the skins that you wish to purchase to be rotated back into the Store before you can make a Credits or Coins purchase for them.
What characters are removed in Overwatch 2?
The launch of Overwatch 2 continues to be a rocky one, and this time Blizzard has taken Bastion and Torbjorn offline in order to correct flaws that were found in their respective kit designs. Bastion will not be playable in any mode of all; however, players can still choose Torbjorn in Quick Play.
How to get free skins Overwatch 2?
This is a simple and cost-free method for acquiring new skins for your characters. Once you have acquired a certain number of points, you will be required to perform a search on Bing and gain points by participating in activities such as conducting surveys, playing games, or watching movies. After that, you'll have the option to trade these points in for Overwatch 2 Coins.