How to AirPlay Apple TV to LG Smart TV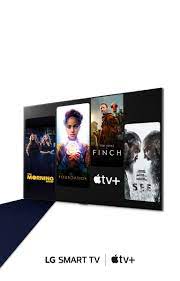 Apple's Apple TV is a well-known media streaming service that the company offers. The Apple TV app may be downloaded on a variety of other devices, including smart televisions. You can view movies and television shows on your LG Smart TV by using the Apple TV app. When it was first released in 2017, Apple TV was only compatible with devices running iOS and tvOS. The Apple TV app was eventually made available on non-Apple devices around the year 2020. The Apple TV app may now be used on virtually every model of Smart TV.
AirPlay compatibility will be available on LG Smart TVs running webOS 4.0 and later. Because of this, you'll be able to AirPlay content from your iPhone or iPad to the Apple TV on your LG Smart TV. The procedure is as follows:
Read Also: How to Connect AirPods to Your Apple TV
How to AirPlay Apple TV to LG Smart TV
1 Join the same WiFi network on both your Apple device (iPhone or iPad) and your LG Smart TV.
2 Navigate to the Home Dashboard menu using your LG Smart TV's remote control.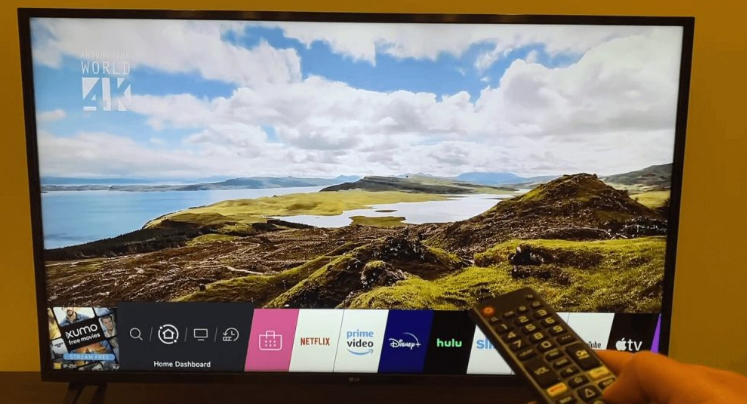 3 Pick the AirPlay option from the drop-down menu.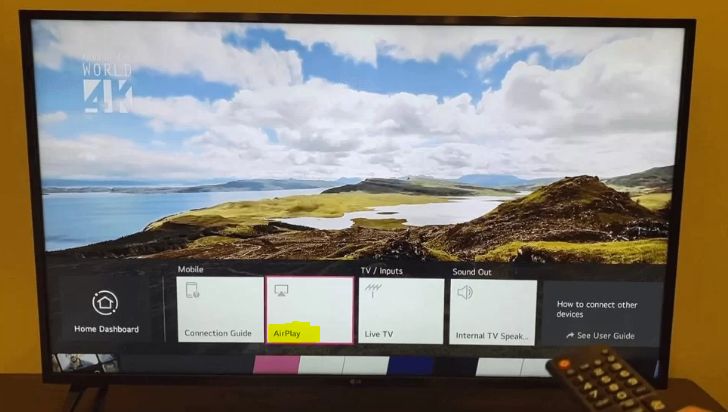 4 Make sure the AirPlay option is turned on.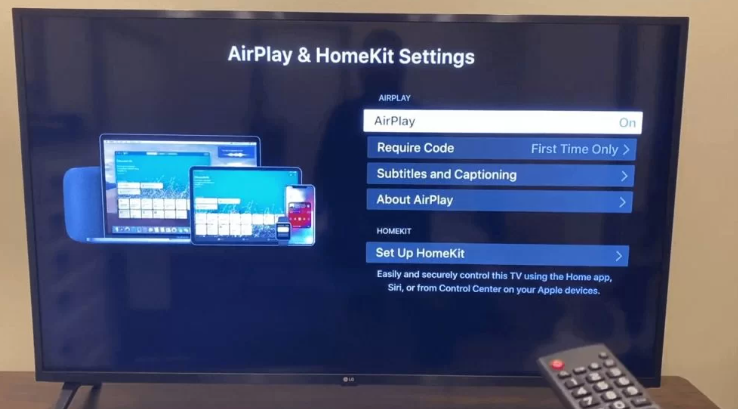 5 At this point, launch the Apple TV app on your iOS device, be it an iPhone or an iPad.
6 Tap the AirPlay icon, and then select your LG Smart TV from the drop-down menu. Please enter the passcode for your iPhone so that we can verify it.
7 Start playing any video you choose from within the Apple TV app. It will show up on your LG Smart TV when it's ready.
If you search for the Apple TV app on your LG TV's content store and you don't find it, this indicates that your LG TV does not support the Apple TV.
FAQs
Can you cast Apple TV to LG Smart TV?
Even though the app is not available for your TV, you can still stream Apple TV using one of the other methods that are compatible with your LG television. Apple TV content may be viewed on LG-compatible devices like Roku and Amazon Firestick streaming sticks, as well as iPhones.
Can I cast Apple TV from my iPhone to my LG TV?
You can use an app from a third-party developer to connect an iPhone to your LG Smart TV. Through the use of the free TV Assist app, you are able to connect your iPhone to an LG Smart TV and mirror any material that is currently displayed on your iPhone onto the TV.
Why can't I watch Apple TV on my TV?
Find the Apple TV app or Apple TV+ app in the app store for your device by searching for those terms. Check to determine if the app you're looking for is compatible with the device you're using if you can't find it. Get the app by clicking here. Launch the application and proceed with the setup by following the on-screen directions.
Can you AirPlay to LG Smart TV?
If you want to stream content onto an LG Smart TV via Airplay, you will need to ensure that both the iPhone or iPad that is serving as the source of the stream and the LG TV are connected to the same wireless network. After that, from the menu of the LG TV control centre, you will select the Airplay icon, enter the code that was given to you, and the connection will be finished.
Why can't I screen mirror to my LG TV?
Another common problem that prevents one from using Screen Share is that they have their television set to the wrong mode. If you are using the television in a mode other than Mirroring, then it will not connect to any of the other devices that you have connected to it, nor will it permit Screen Share to connect to it. Make sure that the HDML source or any other option is not selected for your input or sources.