How To Become a Venture Capitalist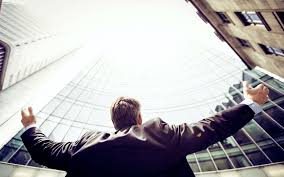 Raising financial capital may be difficult for any firm, but it can be especially difficult for a new company that has the resources and brand awareness of bigger organizations to do it. Due to the collaborative nature of tiny startup enterprises with investors such as venture capitalists, it is possible for them to get the cash they require. You may determine whether being a venture capitalist is the appropriate career route for you by learning about what venture capitalists do. If you're interested in investing, studying what venture capitalists do will help you decide if becoming a venture capitalist is the correct career path for you.
What a venture capitalist does, the benefits of being a venture capitalist, and how to become a venture capitalist are all discussed in this article.
What is a Venture Capitalist?
A venture capitalist is a type of investor that provides the first cash that a new firm requires to expand in exchange for a share of the company's profits. They may also give finance to small businesses that are already in operation and are looking to expand their operations.
Sometimes venture capitalists will look to invest in startups in industries that they are familiar with, or in which they have prior expertise or understanding. Aside from that, they may want a big investment in a firm in order to have a more direct effect on its operations.
Venture capitalists are most typically found investing in businesses in the following industries:
Information technology (IT)

Biopharmaceuticals

Sustainability and clean energy technology

Industrial manufacturing
How to Become a Venture Capitalist
You can become a venture capitalist by following these five steps:
1. Acquire appropriate education
Venture capitalists often have a bachelor's degree in business. To be a successful investor, you'll need to be able to read and understand company plans, which is one of the many benefits of a business degree. In addition, venture capitalists typically have higher degrees, such as an MBA, on their resumes. Being an educated venture capitalist is not mandatory, but it may enhance your résumé and expand your professional network.
2. Obtain work experience
Starting a career as a venture capitalist necessitates relevant job experience. A large number of venture capitalists have previously worked in the banking, product development, or consulting industries. The job experience of an individual provides them with the information and abilities they require to succeed in their career path.. Additionally, if you have relevant job experience at venture capitalist businesses, you may already feel more confident when applying for competitive positions.
3. Seek entrepreneurial opportunities
An angel investor is an example of an aspiring venture capitalist that begins their career by seeking out business chances of their own. You can invest your own money in a firm as an angel investor. As the investment increases over time, you may use the return to invest in a new firm and repeat the process.
The first step to become a venture capitalist is to become an angel investor. You can also form a venture capital business with other investors based on the knowledge and contacts you gather during your internship.
4. Find a mentor
Finding a mentor who can show you how to pick which firms to invest in is critical if you're a rookie venture capitalist. An internship or assistant position at a venture capital company is an excellent way to get your foot in the door. A mentor can then be sought out once you've expressed an interest in becoming a venture capitalist. Selecting a coworker or co-conspirator you love being around and conversing with is essential.
5. Establish a network
It's essential to build a strong professional network in order to progress. Consider connecting with other successful local venture capitalists to gain insight into the industry and apply for an internship with a venture capital company before going it alone.
Venture capitalists can uncover fresh investment possibilities by establishing relationships with other experts in the sector. This includes accountants, bankers/lawyers, and other investors.
Benefits of becoming a Venture Capitalist
If you are considering becoming a venture capitalist, here are some benefits you can take into account:
It helps establish and grow your professional network: Working with other venture capitalists and company leaders can help you expand your professional network, which can provide more investment opportunities in the future.

It is an intellectually stimulating career: Determining which companies to invest in requires research, critical thinking and analytical skills, and many people enjoy using these kinds of skills to weigh the risks and rewards of investment opportunities.

It can provide significant financial rewards: If you choose the right company to invest in, you can receive a substantial return on your investment once the company proves to be a success.

It can allow you to have influence in a company: As an investor, you may own a sizable percentage of a company, which means that you have the opportunity to oversee and manage the company's direction to a certain extent.
Video
FAQS
Is it hard to become a venture capitalist?
Venture capitalists aren't as easy to become as many people believe. Long-term planning, extensive networking, and a substantial amount of money are all necessary for success.
Who is the richest venture capitalist?
John Doerr (born 1951) is a Venture Capitalist at storied Silicon Valley-based Kleiner Perkins, where he currently serves as Chairman.