How to Block YouTube on Vizio TV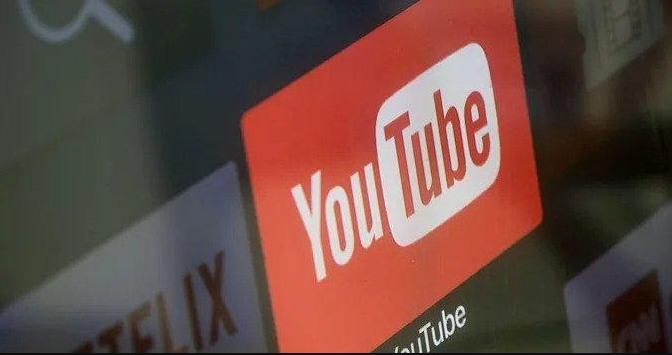 YouTube is one of the most popular online video sites because it offers users worldwide a high level of service in terms of video uploading, distribution, display, and viewing options. Because YouTube hosts tens of millions of videos every single day, there is the potential for improper content. If you are a parent with children, you may desire the ability to restrict YouTube so that your children do not come upon inappropriate or deceptive video content while using the platform.
You can access a wide variety of apps and video content on your Vizio Smart TV, including YouTube, contributing to its popularity. Vizio Smart TVs are known for their reasonable prices and high levels of quality.Vizio Smart TVs' operating system has parental controls embedded into the system. You will learn how to disable YouTube on a Vizio smart TV by reading the following article:
Read Also: How to Get Hulu on Vizio TV
How to Block YouTube on Vizio TV
Most modern Smart TVs are equipped with a parental control interface, which is a crucial feature for controlling content access, especially for youngsters. Because the parental control settings allow you to activate it at different levels, you can exercise control over the content that kids watch.
It is not difficult to block YouTube on a Vizio Smart TV; however, the steps required may differ slightly depending on the TV type. You may proceed in the following manner.
1. Activate your Vizio Smart TV by turning it on.
2. On the remote control for the Vizio, press the button labelled Menu.
3. Navigate the remote control's menus until you find the Parental Control option.

4. Using the remote control, navigate to the menu that allows you to ban apps and pick YouTube from the icon that appears.
5. Select the "Access Code" option to change the access code.
6. After selecting a password, you must input it twice to ensure it is correct. You can leave by pressing the OK button.
You have successfully disabled YouTube streaming on your Vizio TV. Some models may demand you to input a password to access the limited apps, while others may require you to adjust the settings to grant access. Check the model's specifications if you want to use the restricted apps.
It is recommended that you check the system requirements of your Smart TV before making any changes to the configuration settings. Reading the user manual and according to the instructions provided by the manufacturer is the most effective way to get this done.
How to remove a show from my YouTube TV library
There are a few different approaches you can use in order to delete shows from your YouTube TV library. When you delete a show, it will be removed from your Library, but the video will still be available on YouTube.
You can erase shows from your YouTube account in a few different methods, detailed below.
1. While you are watching a show in the library section of your YouTube TV account, select the Delete button.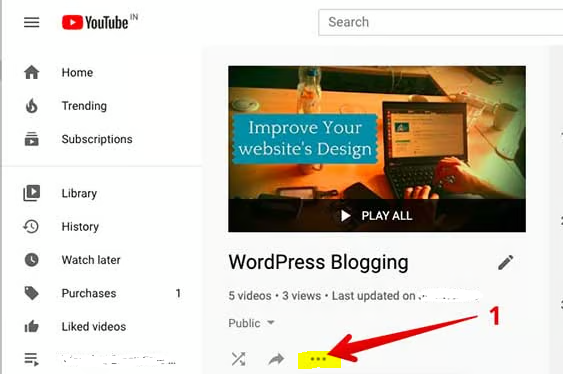 2. Navigate to the show's options menu and select the "Remove from My Library" option.
3. Select Delete Library from the option that appears when you go to the settings. This action will remove all of the shows currently stored in your library.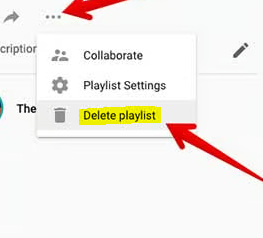 FAQs
Can I block YouTube channels from my kids?
You may block channels, adjust the settings for the video quality, and activate YouTube Premium privileges by signing in to the YouTube Kids app. This is in addition to the parental controls and options that are already available. You can also block content on YouTube by signing in using the parent account that is linked to your account.
What is restricted mode on YouTube?
You can employ YouTube's Restricted Mode, which is one of the site's settings. This function can assist in screening out potentially mature content that you or others using your devices may prefer not to view. It can do this for both you and for anybody else using your devices. A network administrator may enable Restricted Mode on the computers that are used in public institutions such as libraries, universities, and other public institutions.
Why did restricted mode turn on YouTube?
There are situations when the network administrator, who is the person or organization that is in charge of managing your network, will set Restricted Mode. If you are at home and using a private network, it is possible that the modifications cannot be made because of the DNS settings on the router, installed browser add-ons, or cookies.
What is the age limit for restricted mode on YouTube?
Videos that have an age restriction cannot be viewed by users who are either under the age of 18 or who are not signed in to their accounts. Additionally, videos with age restrictions cannot be seen on the majority of third-party websites. When users on another website click on an age-restricted video, such as an embedded player, they will be taken to either YouTube or YouTube Music instead.