How To Cancel LinkedIn Premium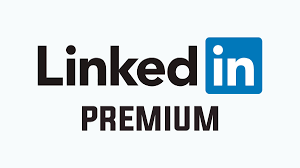 LinkedIn Premium provides a variety of advantages above the free version of the site, including unrestricted InMail communications with LinkedIn users who aren't in your personal network, access to online professional development courses, more in-depth insights into who is visiting your profile, and more.
On the other side, it is somewhat pricey, with a monthly subscription beginning at $29.99, so you may only want to enroll if you are actively looking for work.
If you decide to discontinue your Premium membership, your Premium status will be maintained until the conclusion of the current monthly cycle. In the following months, you'll lose access to all premium services (such as insights and InMail privileges), but you'll retain access to your existing connections and other components of the free LinkedIn programme.
Here's how to cancel LinkedIn Premium on a PC or an iPhone using the LinkedIn app.
Read Also: How to Add a Promotion on your LinkedIn Profile
How to Cancel Linkedin Premium in a web browser
1. Open a web browser and navigate to Linkedin.com.
2. From the "Me" menu at the top of the screen, select "Access My Premium" from the drop-down menu that appears.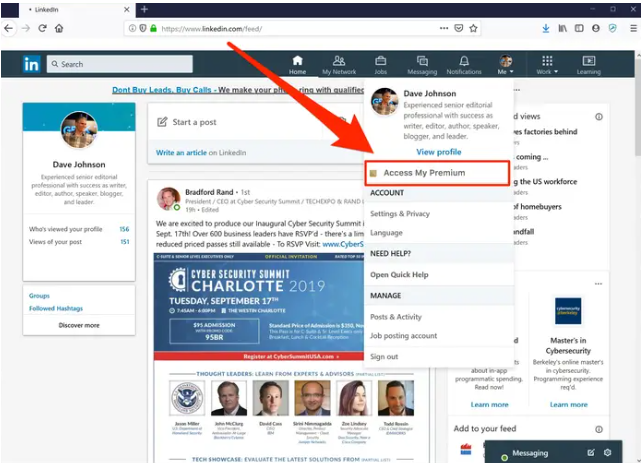 3. Select "Cancel subscription" from the Manage Premium account area.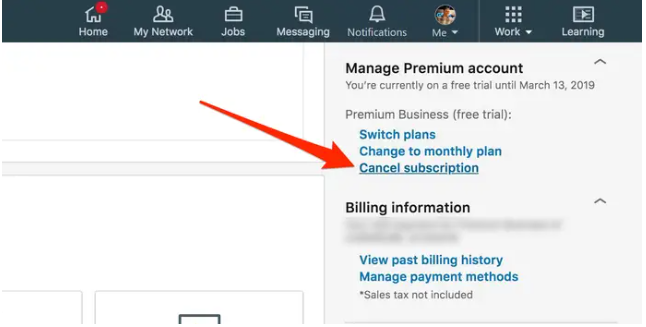 4. Select "Continue to cancel" from the drop-down menu.
How to Cancel LinkedIn Premium on an iPhone
Unfortunately, you cannot cancel LinkedIn Premium using the LinkedIn mobile app for Android or iPhone; instead, you must use a browser on a desktop or laptop computer to complete the process.
There is one exception to this rule: if you acquired your membership to LinkedIn Premium through iTunes, you must also cancel your subscription through that platform. Here's how you go about it.
1. Launch the Settings application.
2. Select your name from the drop-down menu at the top of the screen.
3. Select "iTunes & App Store" from the menu.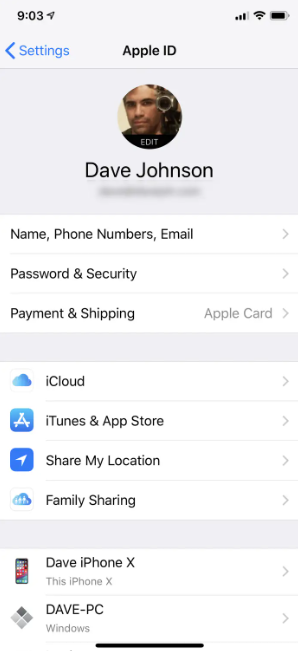 4. In the pop-up box that appears, touch on your Apple ID at the top of the screen, followed by "View Apple ID." It is possible that you will be required to enter a password or utilize Face ID or Touch ID.
5. Select "Subscriptions" from the drop-down menu.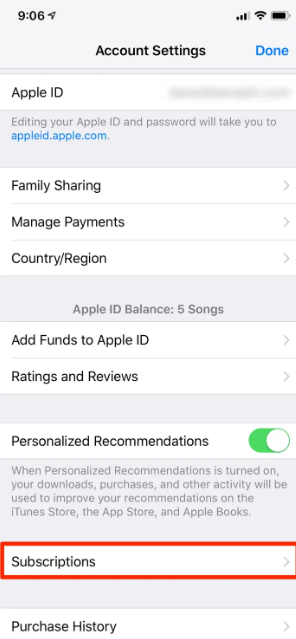 6. Click on "LinkedIn."
7. Select "Cancel Subscription" from the drop-down menu, and then confirm your decision.
Video
FAQs
Can you cancel LinkedIn premium immediately?
You have the ability to cancel your membership to LinkedIn Premium (as well as any subscriptions, promotions, or trials) whenever you choose. It is possible that your plan may be terminated at the end of your current payment cycle if you do not renew it within 30 days of the date of cancellation. To avoid being paid for another billing cycle, you must cancel your plan at least one day before your next planned billing date in order to avoid being charged for another billing cycle.
Why can't I cancel LinkedIn premium?
Due to the fact that you cannot deactivate LinkedIn premium accounts using the official LinkedIn mobile applications for iOS and Android, you will need to visit LinkedIn through a web browser instead. In the event that it was purchased through iTunes, you will be able to cancel it by navigating to your iTunes Subscription Management page.