How To Cancel Semrush – Complete Guide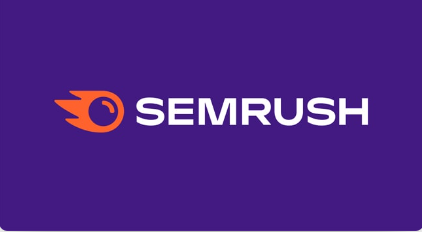 Semrush is a must-have tool for thousands of digital marketing professionals around the world. There are numerous tools available on this platform, ranging from keyword research to domain analysis and from search engine optimization to social media marketing. Remember that Semrush is simply one of a large number of SEO and marketing tools at our disposal. Semrush has also had its flaws. There is no problem with looking into alternative possibilities.
The only way to get your money back is to terminate your Semrush subscription or free trial and request a refund.
Semrush subscriptions and free trials can be cancelled in a variety of ways. Some folks are perplexed for the same reason. Not to fear, we've got you covered. We've covered all the ways you may cancel your Semrush subscription or free trial with ease in this tutorial. If you'd like to know more about getting a refund, we provide the necessary information. Before we get started, here are a few reasons why you might wish to end your subscription in the first place.
Why Cancel Your Semrush Subscription?
Semrush subscription cancellation is, of course, a personal choice. Some of the most common reasons for doing so are listed here.
With your credit card information, you may have tried Semrush's free trial. However, you have decided to cancel the pending subscription because the suite was not suited for your needs. It's a bit of a necessity due of the looming financial disaster.
Semrush can be cancelled and refunded if you make a mistake during the checkout process. Instead of the monthly billing plan, you may have chosen to sign up for the annual one. Cancelling the subscription makes more sense in this situation.
In addition, there are many that do not require a comprehensive solution like Semrush. In the modern world, consumers are fine with utilising various SaaS products for diverse purposes. That means you can ditch Semrush if you wish to use a wider variety of tools.
However, Semrush isn't the cheapest marketing analysis tool on the market today. Many clients may find the pricing structure to be prohibitive. Moving away from Semrush, for example, can help you reset your marketing budget.
Finally, as we mentioned earlier, you may have came across an excellent Semrush replacement. At this point, keeping such a costly online subscription is a waste of money, isn't it?
Semrush subscription cancellation is a lot easy than you would believe. It's important to know Semrush's cancellation policy. That's what we'll go through next.
What is the Cancellation Policy of Semrush?
Semrush is an excellent organisation when it comes to cancellation, refund, and money-back promises. In order to expedite the process of receiving a refund, it is important to keep these points in mind.
A seven-day money-back guarantee is offered by Semrush to all clients. It's possible that you paid for a Semrush subscription just to discover that your needs were not met. The product can be returned for a full refund if you cancel your order within 7 days of making the purchase. You're not even required to give a reason for your actions.
You can end a subscription at any moment, with or without giving notice, thanks to the platform.
Even if you cancel your subscription before the end of the term, Semrush will not refund you.
Do you have any questions about what happens next if you decide to end your subscription?
Until the subscription expires, you can continue to use all of the premium features that you have paid for. For example, let's say you signed up for the service on February 20th. After March 1st, even if you cancel the product, you will still be able to use the features.
In other words, Semrush's cancellation policy is simple and straightforward. What you pay for is what you get in the end.
Read More: How To Record Netflix Using obs Studio
How to Cancel Your Semrush Subscription?
Mail, Website, and Phone can all be used to cancel your subscription and receive a refund from Semrush. We've gone over the actions you'll need to take if you want to use these strategies.
1-Canceling your Semrush subscription via Mail
If you wish to cancel your membership, please contact mail@semrush.com. To accomplish it this way is definitely the simplest option. When cancelling your Semrush subscription, it's important to use the email address linked with your account. Even if you use a different email address to send the request, you will still need to include the account-linked email address.
It doesn't matter where you send the cancellation request; you must include the following details in it.
Amount paid to Semrush in billing charges
Credit/Debit card number ending with "xxxx"
Payment date and time
What kind of payment method did you utilise?
A cancellation notice will be sent to the address you provided.
2-Canceling Semrush subscription via the Website
Semrush's website does not have a cancel membership button, which is a bummer. It's disappointing, to say the least. The Semrush team can be contacted via the website to accelerate the cancelling process.
This is the method you must use if you wish to cancel your subscription.
Go to your Semrush dashboard by logging onto your account.
Locate the link to Subscription Information from there.
If you check your account, you'll discover that Recurring Payments are enabled.
In order to contact us, you can click on the arrow button and select "Contact us.""

Next, you'll be asked to enter some basic information.
Select "I wish to deactivate my Semrush account" from the drop-down menu.
To complete your purchase, you'll need to provide some personal information, including your credit card number and expiration date.
Please wait for Semrush to process the cancellation after you have clicked the "Submit" button. If a refund is warranted, you can anticipate it to appear on the original form of payment.
3-Canceling Semrush subscription via Phone
If you'd like to cancel your Semrush subscription over the phone, you can call the company's customer service line at 1-800-815-9959. Please be aware that you will be subjected to some promotional audio from the group. Introverts, on the other hand, may find this strategy to be the least predictable.
It's done. Semrush's premium subscription has been terminated. Your paid-for features will remain available until the payment cycle has ended. If you opted for the annual bill payment option, the remaining balance would be returned to your account.
FAQ's
My subscription to Semrush has expired.
If you've signed up for Semrush and then decide it's not for you, please use this form to request a cancellation from your User Account. The cancellation request can also be sent to mail@semrush.com from the registered email address.
My Semrush account may no longer be deleted for free.
Please contact our Support staff at mail@semrush.com to request the deletion of your free account, as detailed in our Terms of service (6.4 De-Registration).
Semrush won't give me my money back.
Semrush subscriptions come with a seven-day money-back guarantee as part of our return policy. In order to get a refund, please contact us at mail@semrush.com or use our contact form and we will do it within 7 days after signing up or renewing.