How to Cancel Your Netflix Subscription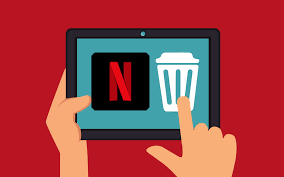 Some apps intentionally make it tough to cancel your account in the expectation that users would become so dissatisfied with the procedure that they will choose to continue paying for the service despite its inconvenience. Netflix, fortunately, is not one of these applications. Cancelling a Netflix subscription should take no more than a few minutes at most. You will, however, need to recall how you initially subscribed to Netflix in order to circumvent this one small obstacle.
Here are three different ways to cancel your Netflix subscription, depending on how you originally created your account. If you are unsure whether one is appropriate for you, it is best to go through them one by one.
Read Also: How to Lock a Netflix Profile With a PIN
How to Cancel your Netflix Subscription if you Signed up Directly
This is presumably the technique you will want to utilize if you made your Netflix account using a smart TV or the website.
1. Launch a web browser of your choice and navigate to Netflix's official website. In the event that you have not previously done so, log into your account.
2. Navigate to your account by first clicking the arrow in the top-right corner of the page that points downward, and then clicking Account.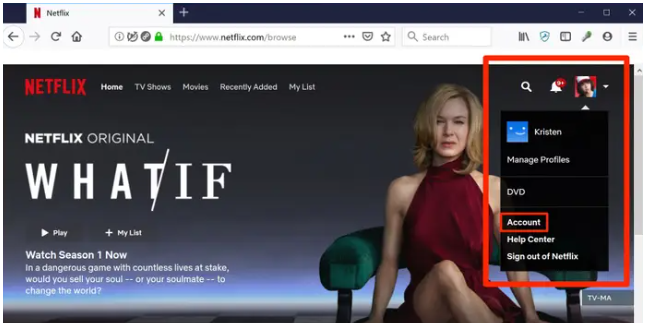 3. Click the Discontinue Membership button towards the page's top, located in the Membership and Billing section, and then confirm that you want to cancel your membership.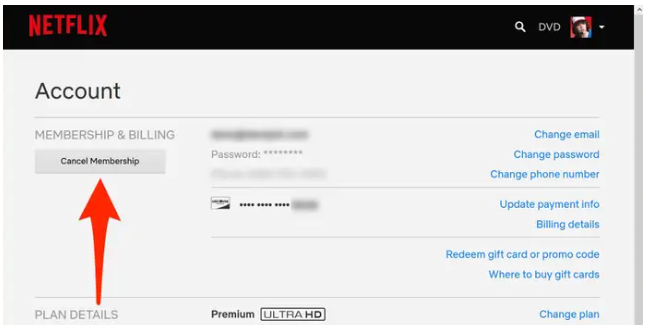 4. If you still have a DVD plan, you should click the link that says "Cancel your DVD plan" and then confirm that you wish to terminate that plan as well.
If you did not sign up for Netflix directly with the company, but instead used a third-party service, you will not see the option to cancel your membership here. You ought to find some information that reveals the identity of the person managing your Netflix account.
How to Cancel your Netflix Subscription on an iPhone or iPad
If you subscribed to Netflix via downloading the iOS app on either your iPhone or iPad, it most likely indicates that your Netflix account is associated with your Apple ID. In this particular scenario, you will have to cancel the purchase by navigating to the Apple ID menu.
1. On your iPhone or iPad, launch the Settings app and tap your name at the top of the page to access your personal settings.
2. When the menu for your Apple ID displays, select the Subscriptions option.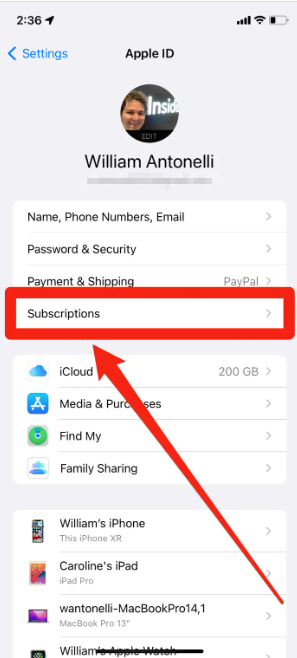 3. From the list that opens, select Netflix, and then click Cancel Subscription from the drop-down menu. Please reaffirm your selection.
How to Cancel your Netflix Subscription on an Android
In a similar vein, if you registered for Netflix using the Android app, your Netflix account is probably connected to your Google account. This implies that you will need to cancel your subscription through the Play Store app on your Android device.
1. On your Android device, launch the Play Store app, and select the profile icon located in the upper-right hand corner.
2. Once the drop-down menu has opened, navigate to the Payments & Subscriptions section and then select Subscriptions.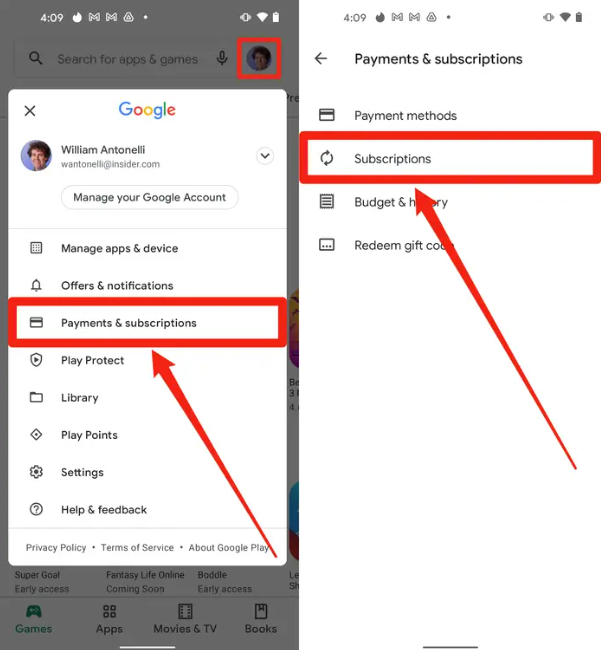 3. From the list of subscriptions you have, select Netflix, and then select the option to cancel your subscription. Please reaffirm your selection.
Video