How to Change Name and Password on Your Spectrum Wi-Fi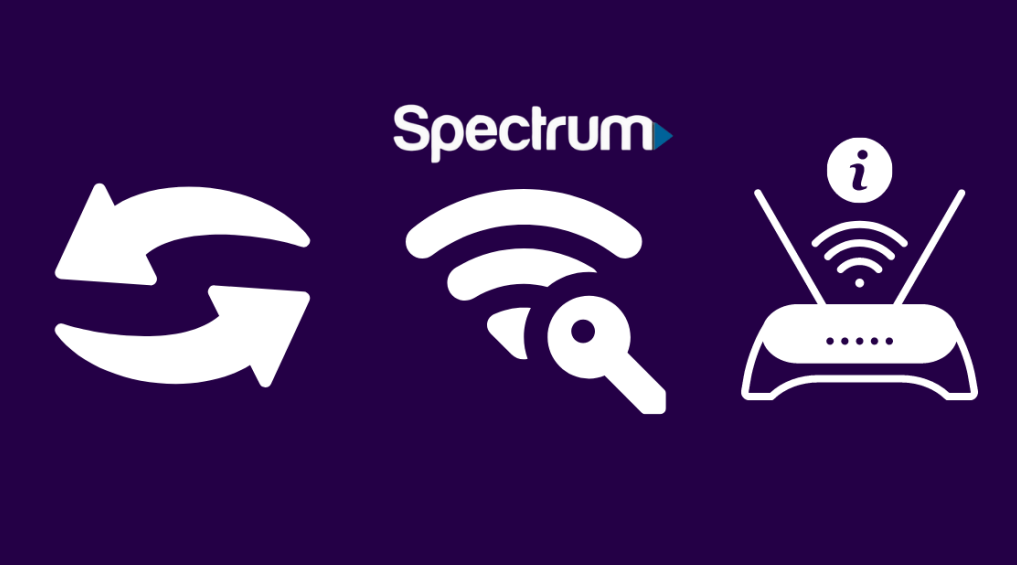 Changing the default WiFi network name and password is the first thing you should do after receiving a new router from Spectrum. Remembering your WiFi password won't be as difficult for you to do if you do this. Hackers will also have a harder time breaking into your network and stealing your private information, such as your bank account details, as a result of this change. Here is how to alter the name of your Spectrum router as well as the password that protects it. So let's get started:
Read Also: How to Connect Hisense Smart TV to Wifi
How to Change Name and Password on Your Spectrum Wi-Fi
Open a web browser and put the IP address of your router into the address bar. This will allow you to modify the name and password for your Spectrum WiFi network. After that, sign in and choose the band whose settings you wish to alter. In the end, go to the Basic page, and after entering your new password and network name, click the Apply button.
1. On the back of your Spectrum router is where you can locate the IP address for your router. You'll find this right next to the login for the router. The standard value for this is 192.168.1.1. On the other hand, it can be different depending on how things are set up.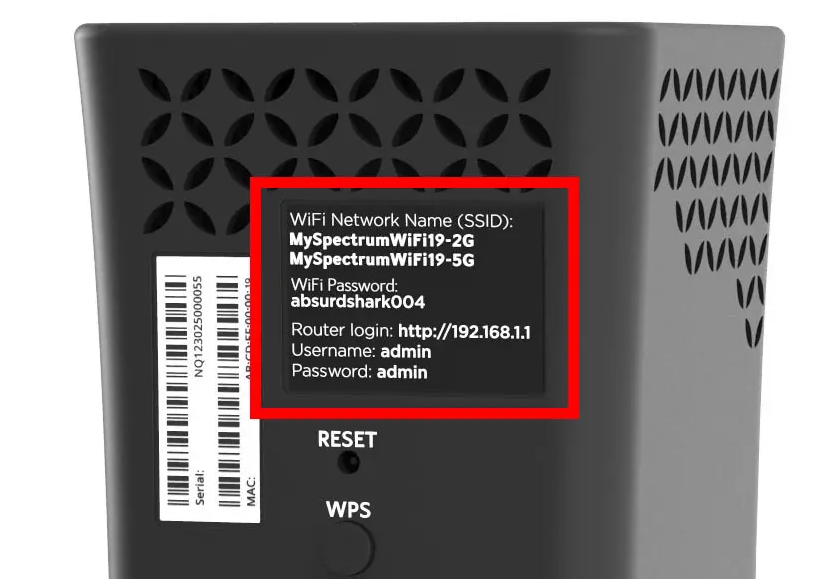 2. After that, launch a web browser. It doesn't matter whether you use Chrome, Safari, or Firefox; this can be any online browser you desire.
3. In the following step, enter the IP address of your router into the address bar.

4. After that, press the Enter key on your keyboard.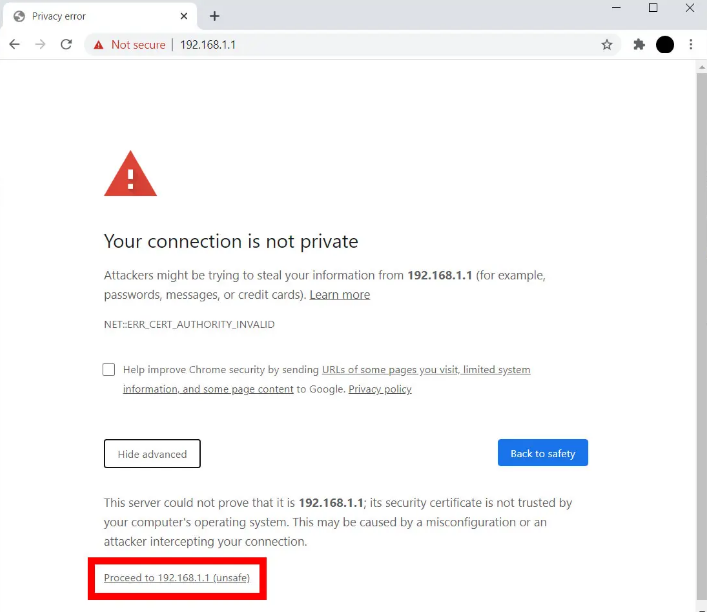 5. After that, click the Login button after entering a username and password for your Spectrum router. In addition to this, the information should be available to you on your router.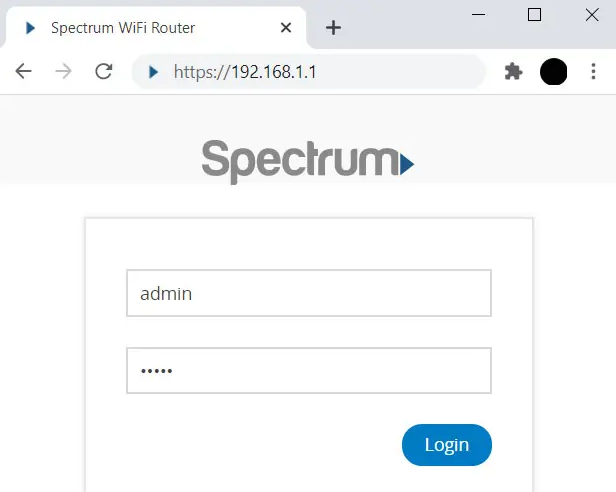 6. Then, select the Advanced tab. This should appear at the very top of your window for you. You are free to skip this step if you do not see this message.

7. Next, select either the 2.4GHz or 5GHz WiFi panel depending on your needs. If your home network is equipped with a dual-band router, you will have the ability to switch between two distinct WiFi bands, each of which has its own name and password for the associated wireless network.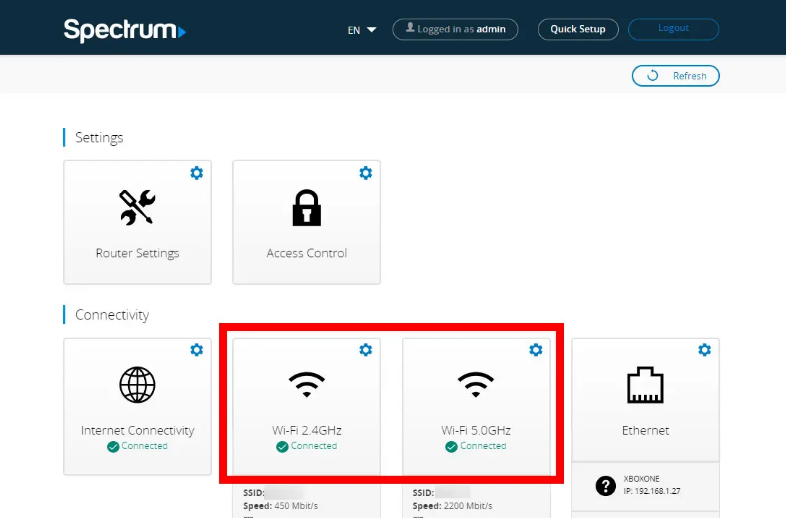 8. After that, select the "Basic" tab from the menu.
9. Next, rename the network by giving it a new name in the SSID box. Simply said, the name of your network can also be referred to as its SSID, which stands for "Service Set Identifier." Make sure you pick a name that you can easily recall later on. However, do not include any personally identifiable information, such as your name or address, because other people will be able to see this network name when they are in range of it.
1o. After that, enter a new password for the WiFi. This particular field can be found in the section labelled "Security Settings." Your network is protected by WPA2 personal security by default, and Spectrum advises you to keep it configured in this manner.
11. The next step is to validate your new WiFi password. Enter your new password once more into the box that comes next.
12. To finish, select the Apply button. This choice can be made by scrolling all the way to the right to the bottom of the page. When you click on this button, any changes you make will be saved.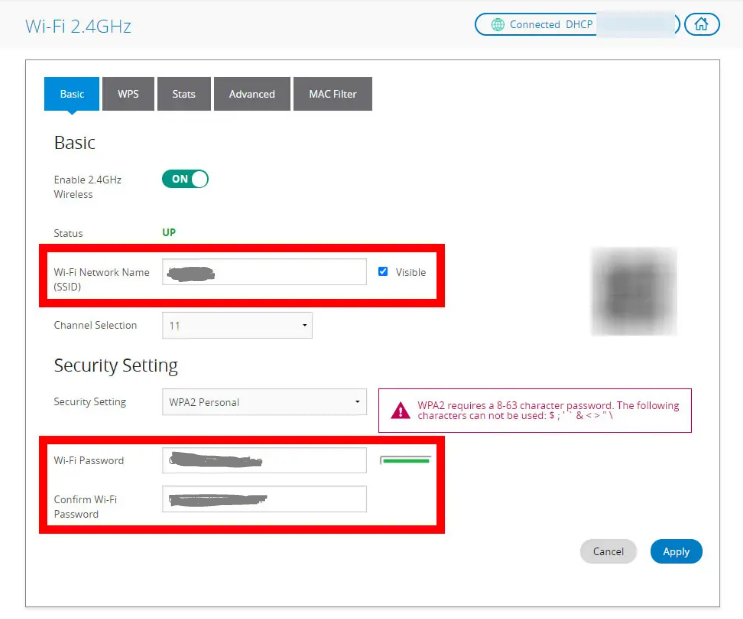 FAQs
How do I access my router settings on my spectrum router?
Employing an internet browser and entering the IP address of your router into the search bar will allow you to successfully log in to your router. This will bring up a screen asking for the username and password for the router that you are currently connected to.
Is Spectrum Internet the same as WiFi?
Yes, you do. Spectrum Advanced WiFi is not a modem-router combo; rather, it is a standalone wireless router. While your modem is responsible for bringing Internet access into your home, the Spectrum Advanced WiFi router is in charge of establishing a wireless network via which devices that support WiFi can connect to the Internet.
Changing your password once every three months will ensure that identity thieves and other potential intruders are kept away from your personal WiFi network. This will prevent leechers from accessing your network. This approach will also help to maintain your WiFi functioning quickly, efficiently, and without any interruptions that could be created by people who grab onto your source. This can be accomplished by keeping your WiFi password secure.
What is the difference between WiFi and Internet and router?
WiFi is simply the most prevalent method of connecting to the internet; but, in order for WiFi to connect, there must first be an established internet connection. An internet source is linked directly to a WiFi router, and the router then uses that internet connection to provide access to other devices that connect to its WiFi signal.
Does changing Wi-Fi password make it faster?
No matter what password you use, the underlying keys will always have the same length. As a result, the input of the password does not slow down the connection speed.