How to Change Phone Number on Amazon on Desktop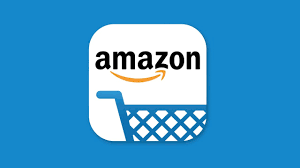 Amazon makes it just as simple to change the phone number associated with your account as it is to change the password, so you can take advantage of this feature whether you've already moved or simply want to use a new number. We'll walk you through the process of doing this from your computer's desktop.
Amazon will send a verification code to the new phone number provided by the customer once the phone number is changed. To verify that the phone number is indeed yours, you will need to input this code into the Amazon website or the Amazon app (depending on which one you are using to complete the procedure).
Read Also: How To Cancel Amazon Music
How to Change Phone Number on Amazon on Desktop
You may update your phone number on Amazon by using the desktop version of the official Amazon website, which is compatible with Windows, Mac OS X, Linux, and Chromebooks.
To accomplish this, open an internet browser on your computer and navigate to the Amazon website. If you haven't done so previously, please log in to your account.
After logging in, navigate to the upper right corner of Amazon's homepage and click "Account & Lists."

On the screen titled "Your Account," select the "Login & Security" option.

Choose "Edit" from the drop-down menu that appears next to "Mobile Phone Number" on the "Login & Security" page.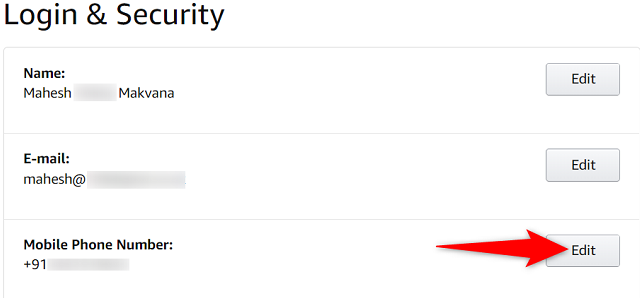 You will be taken to a page titled "Change Mobile Number." Click the option that appears to the right of "Mobile Number," then select the appropriate country code for your phone. After that, in the space provided for text, type in your new phone number.
To proceed with the process, click the "Continue" button.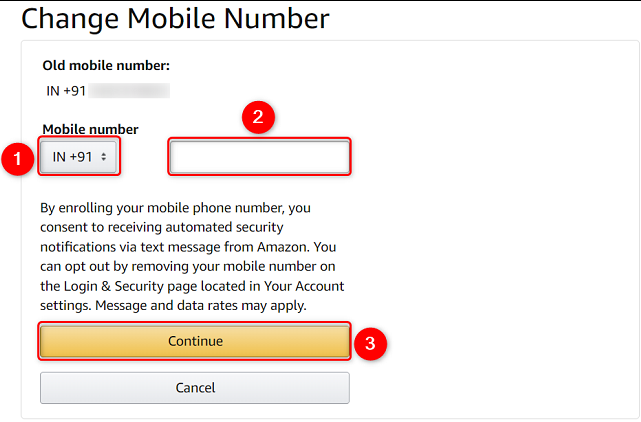 When the prompt appears, select "OK" from the menu.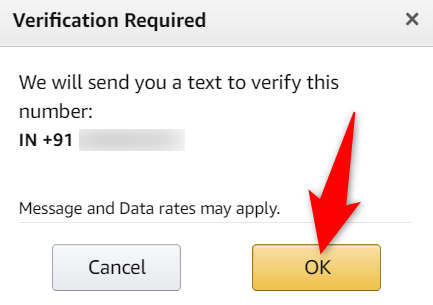 Amazon has sent you a code to your new phone number, which you can use to access your account. Take note of this code, and then enter it into the section labelled "Enter OTP." Then, select the "Verify" option.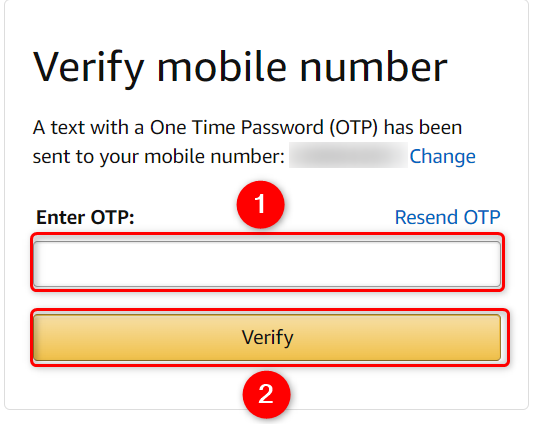 When you try to access Amazon, they will ask for your password. Simply enter your password after clicking the "Password" field. After that, pick the option to "Save Changes."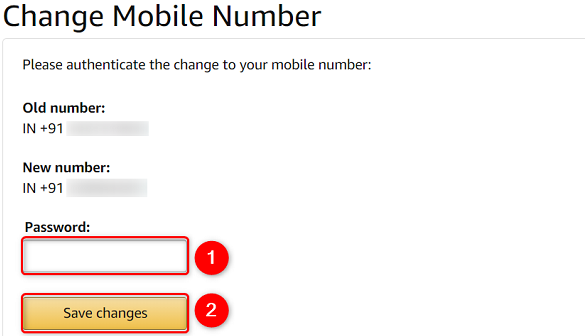 The end, as they say. You have completed the process of adding your new phone number to your Amazon account successfully.
FAQS
How do I recover my Amazon account without a phone number?
Surprisingly simple steps are all that are required to recover a lost Amazon account. Simply navigate to the Account recovery page, use your Amazon password to log in, and then provide your verification data, such as a driver's licence or voter ID, among other forms of identification. You have the option of uploading the file as either a document, a PDF, or an image before clicking the "Submit" button.
Why can't I change my Amazon number?
If you would want to update or modify your mobile number on Amazon, please follow the instructions below: Navigate to the page on the desktop site of Amazon where you can change your account settings. To make changes to your phone number, click Edit next to it. After inputting your new number, click the Continue button.
How do I reset my 2 step verification?
To reinstall the 2FA codes in your authentication application and regain access to your account, all you need to do is use your authentication key. To do this, open your authentication application (app for 2FA) on your phone or other device and manually enter the sixteen-character authentication key. Alternatively, you can scan the QR code that you saved when you enabled 2FA.
Can I add a second phone number to my Amazon account?
In order to add a cellphone number to your Amazon account, please do the following: Navigate to the Your Account page. Select the Login & security option. To add a mobile phone number, you can do so by clicking the Add button on this page.
What is Amazon OTP number for?
One-time password (OTP) management is now available as an additional capability in Amazon Pinpoint. An one-time password, or OTP, is a series of characters that is produced by a computer and used to verify the identity of a user for a single login session or transaction. Your application, website, or service can have OTP workflows added more quickly and easily thanks to the OTP feature.