How to Change Your Amazon Password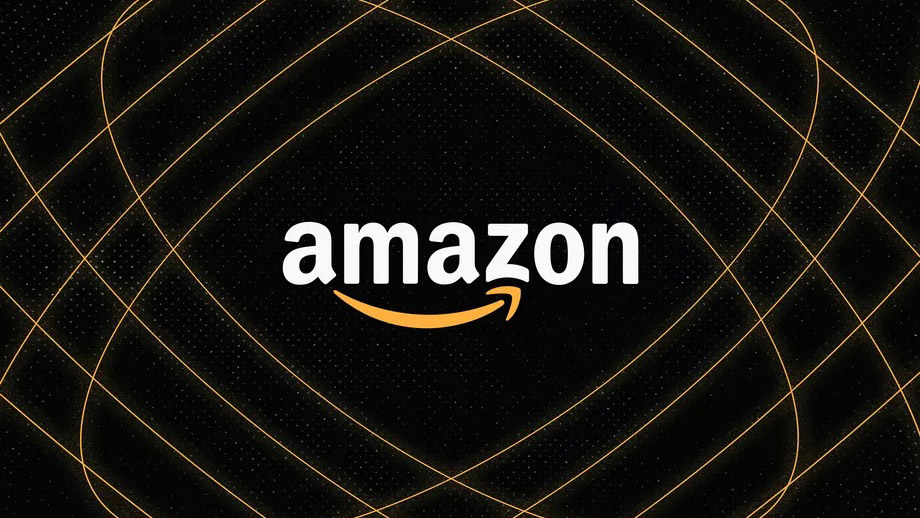 If you are concerned about the safety of your Amazon account or if you have lost the password to your account with Amazon, you need to change or reset your password as soon as possible. If you have trouble remembering the password for your Amazon account, you may reset it here. The good news is that carrying out either of these procedures won't be all that challenging or time-consuming. This piece of writing will assist you in resetting the password for your Amazon account by guiding you through the necessary steps.
Read Also: How to Reset Alexa on Your Amazon Echo Speaker
How to Change Your Amazon Password
If you are aware of the password that you are currently using but would still like to alter it, you can do so quickly by following the instructions below:
1. Open a web browser on your computer and go to the Amazon website. Once you're there, login in to your account.
2. Move your cursor to the top toolbar on the right side of the screen, and then click the option that is labelled "Account & Lists."

3. Select the "Login & Security" option from the main menu.

4. Please ensure that you log in to your account once again so that we may validate your identity.
5. Click the "Edit" button that is located next to "Password."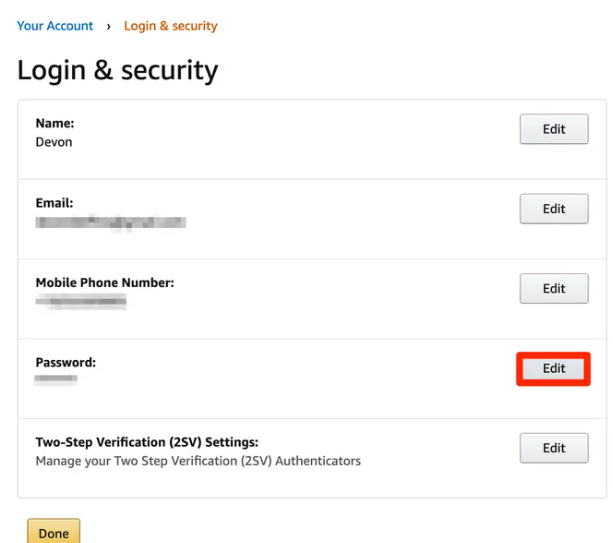 6. You will need to enter both your old password and the new password you want to use twice.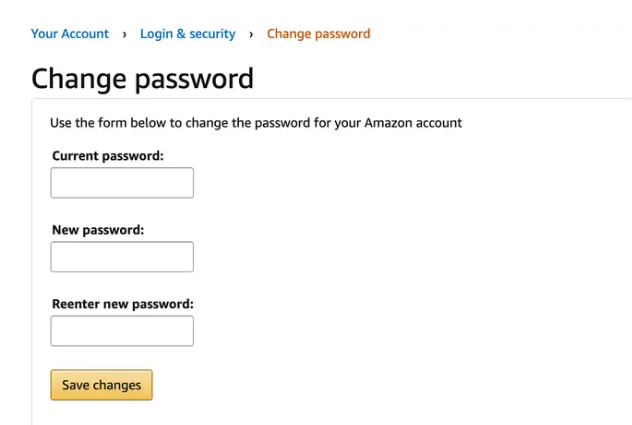 7. From the menu, choose the option to "Save Changes."
FAQs
Why is Amazon asking for my password?
Amazon requests information about your account so that they can verify your identity and prevent fraudulent purchases. This problem may arise either while you are placing an order or when you are attempting to make a change to anything. In addition, this occurs whenever you make changes to sensitive account information, which is an excellent safety measure that occurs automatically.
Do Amazon passwords expire?
Users are alerted beginning 15 days prior to the expiration of their passwords that they will soon be required to change their passwords. If their credentials have reached their expiration date, IAM will not enable users to access the AWS Management Console until they have successfully changed their password.
Why does Amazon always ask for OTP?
A one-time password, often known as an OTP, is necessary for the delivery of some orders because of the high value of some commodities. A one-time password (OTP) provides an additional safety measure for your packages. After we have shipped the item, if an OTP is necessary, a numeric OTP consisting of six digits will be sent to the email address you registered with.
Does changing your Amazon password log everyone out?
Either by altering your existing password or by enabling two-step authentication for your account, you will be able to achieve what it is that you are wanting to do. This will sign you out of any other devices to which you may have connected in with your Amazon Prime account. If you have logged in to multiple devices, this may take some time.
Why does it say my password is wrong when it's right?
The fact that you are not entering it in correctly is by far the most common and frustratingly straightforward cause. Check that the caps lock button is not selected. After entering it into Notepad where it can be viewed, copy and paste it into the space designated for passwords.