How to Change Security Preferences on a Mac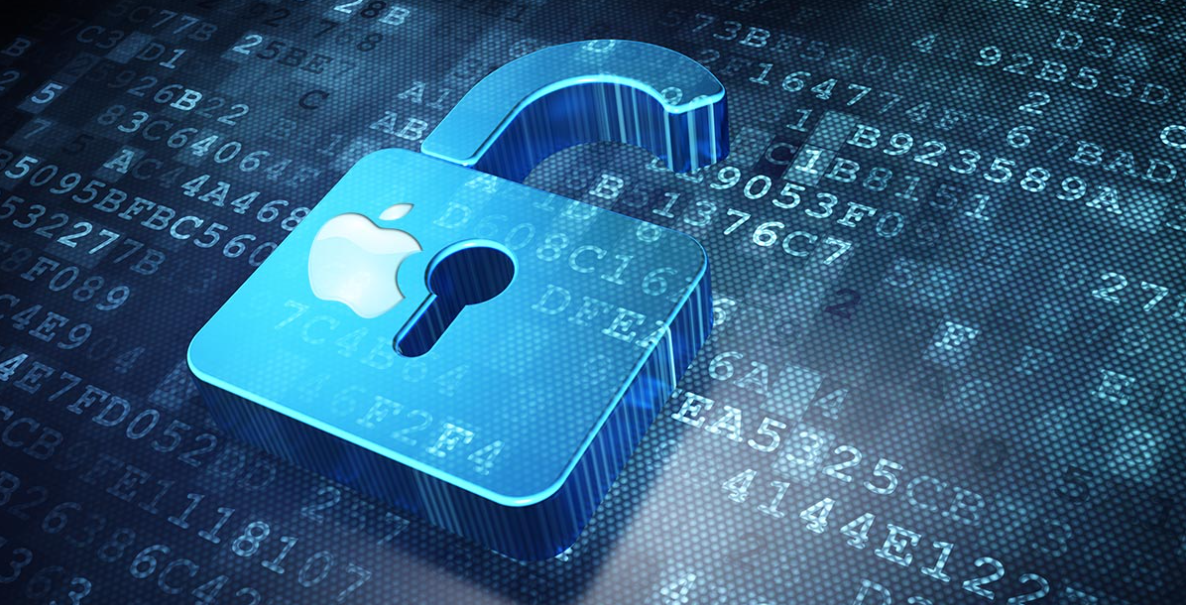 You have complete control over the level of protection afforded to each individual user account on your Mac because of the Security option pane that is present on that computer. This article will walk you through the process of updating the settings for Security Preferences on a Macintosh computer step-by-step so that you can complete the process successfully. So let's get started:
Read Also: How to Turn Off VoiceOver on Your Mac
How to Change Security Preferences on a Mac
1. The Privacy and Security panel is divided into four sections, and each of those sections handles a distinct facet of the Mac's security. Follow these instructions to gain access to each of them and make changes.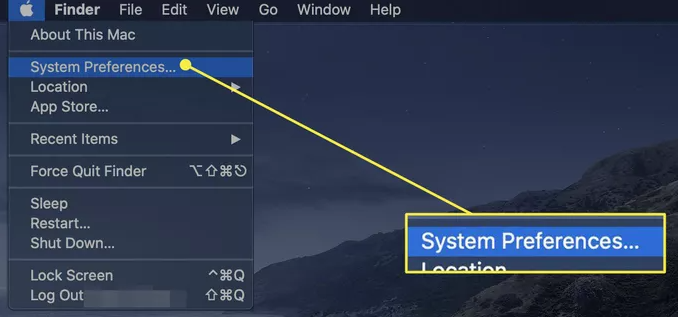 2. You may access the System Preferences by choosing it from the Apple menu or by clicking the icon for it in the Dock.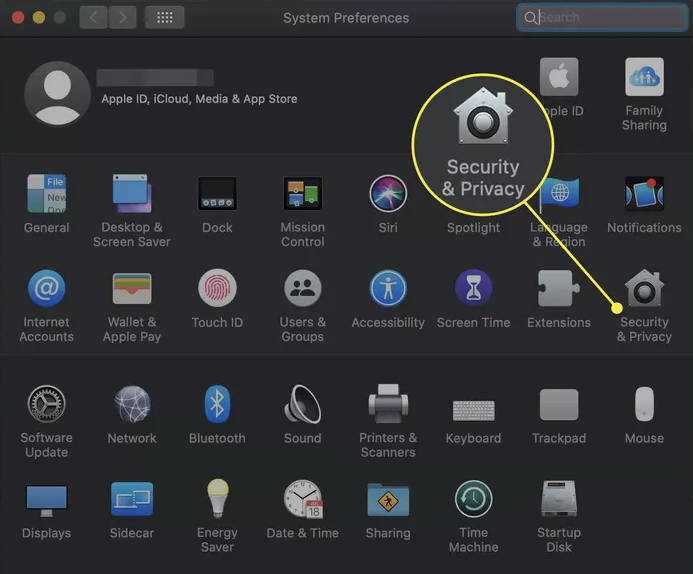 3. Select the Security & Privacy option.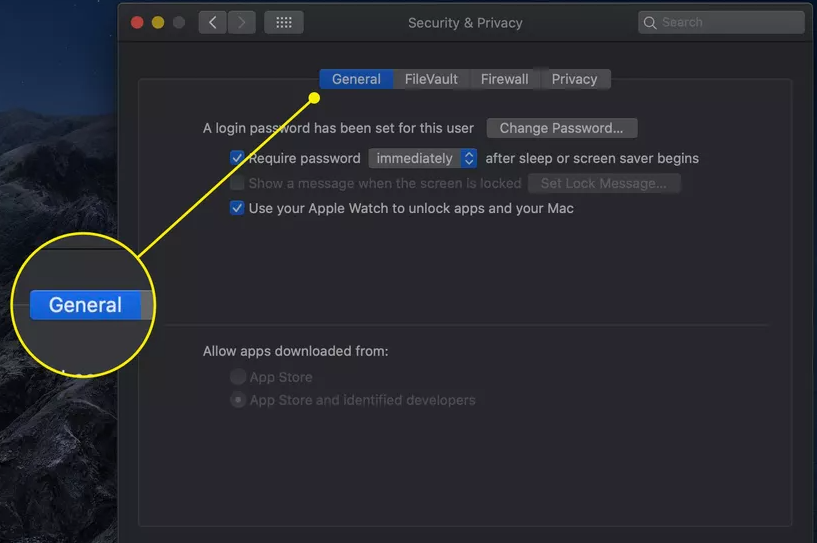 4. Choose the General tab from the menu.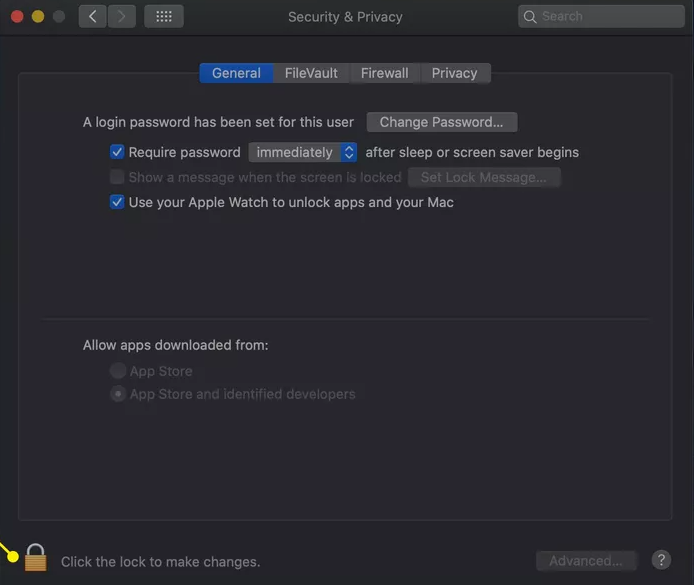 5. To lock the Security preferences pane, select the lock icon located in the bottom-left corner of the window.
6. When prompted, enter your password to access the administrator's console.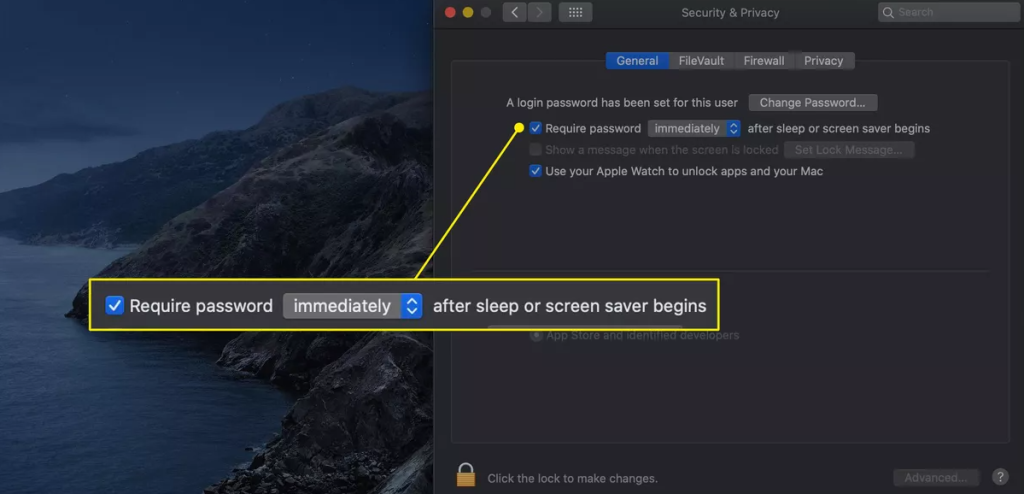 7. If you select the option to Require password, you (or anyone else who attempts to use your Mac) will be required to provide the password for the current account in order to wake your Mac from sleep or deactivate a screen saver that is now running. Simply checking the box will activate the option.