How to Change the Font on Your Facebook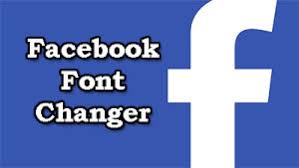 If you spend any amount of time on Facebook, it will ultimately begin to appear like an unending scrolling text. Making your articles stand out from the crowd might be difficult, especially if you include a picture with your content. You may make a little statement by altering the font of your Facebook logo, but you'll need a third-party tool to transform your words into something interesting and memorable.
When it comes to keeping in touch with family, friends, and coworkers, Facebook is an invaluable tool. You may use Facebook's Messenger programme to communicate directly with other users, or you can post your status to notify all of your Facebook friends at once.
The LingoJam service, for example, allows you to alter the default typeface used for messages and postings on the site, if you choose. Once you've done that, you may copy and paste your own content into a Facebook status update.
Let me show you how.
Read Also: How to Find and Save Videos on Facebook
How to Change the Font on Facebook
1. Use LingoJam's fancy text generator on a PC or Mac to create your own unique words and phrases.
2. The text that will show in your status update on Facebook will be entered into the box on the left. As you enter, the box on the right will display your message in several text styles.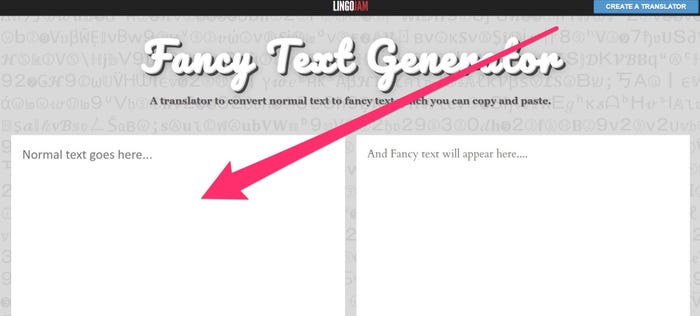 3. In the box on the right, scroll down until you choose the font that you wish to use from the list of created fonts. Then, with your mouse, click and drag over the text to make it stand out.

4. When working on a PC, right-click the text and then select "Copy," or press the "ctrl + C" keyboard shortcut to copy it. On a Mac, right-click or hold "command + "C" together until the menu appears.

5. Return to Facebook and copy and paste your revised wording into your post or message. When using a PC, right-click and then select "Paste," or using the "ctrl + V" keyboard shortcut. If you're using a Mac, right click or hit "command" + "V" on your keyboard to open the menu.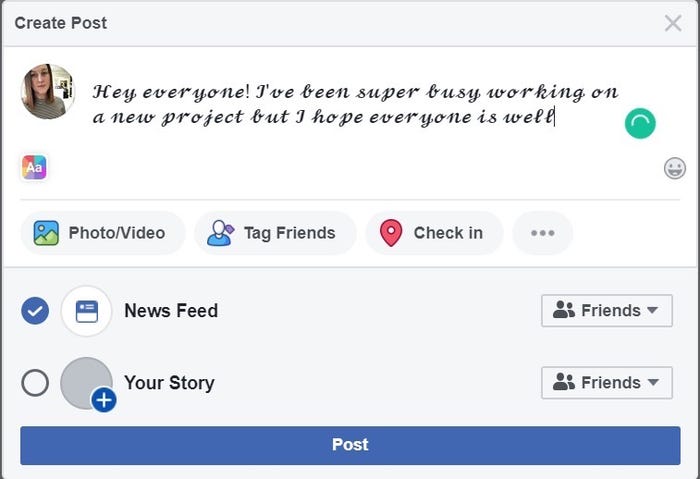 If you want to copy and paste text into the Facebook mobile app, you can do it by visiting LingoJam's website on your mobile browser and following the identical steps as described above.
Changing Your Facebook Logo Font
Changing the typeface on Facebook can help to make the experience a bit more interesting. You can establish a personal brand for yourself that will help your postings stand out in a sea of generic content. You may alter the font of every post to cursive, big, or bold text by using a third-party programme. You may also change up the emojis that appear in your posts to make them more entertaining.
Using a Facebook font changer, on the other hand, can make the text you see when scrolling around Facebook appear to be different in some circumstances. A simple two-key combination may be used to increase the size of the text so that it is easier to see the words on the screen. However, if you want to make a more permanent change, you need go into the settings of your browser. Changing the font on every page you visit, on the other hand, is not recommended.
Video