How to Change Your Birthday on Twitter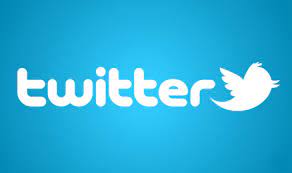 Would you like to change the year of your birth that appears on your Twitter profile? By reading this article, you will get the knowledge necessary to carry out that task on a computer.
Read Also:  How to Find Your Drafts on Twitter
How to Change Your Birthday on Twitter
On Computer
If you want to update your birthday on Twitter, which the vast majority of users will access from their personal computers, you can do so by following the steps outlined below: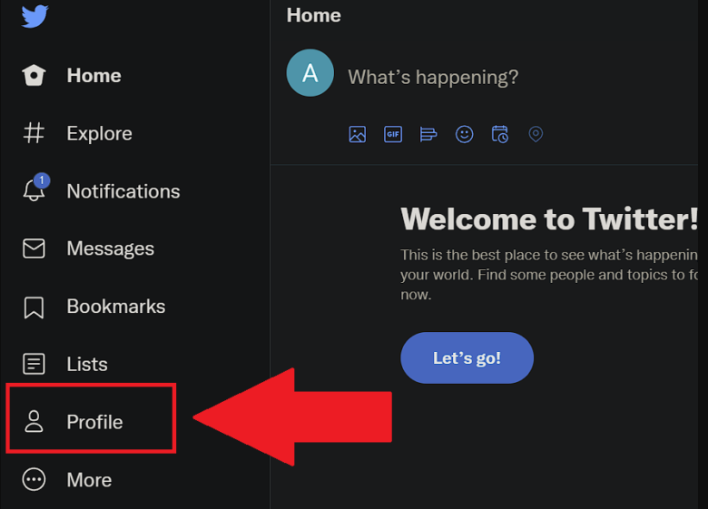 To begin, launch Twitter on your computer and locate the app's menu on the left-hand side of the screen. You will find a number of options there, the last one being "Profile," which is located toward the end. To access your Twitter profile, go to the "Profile" menu option. You'll be able to make adjustments to your birth date in that section.
2. Select "Edit Profile"

Once you make your selection and click the "Profile" button, you will be sent to your very own Twitter profile. To make modifications to the information that is displayed on your profile, navigate to the top right corner of the screen and click "Edit profile." On Twitter, there is a button labelled "Edit profile" that is located to the right of your profile picture. Simply click on this symbol.
3. Select "Edit" next to your birthdate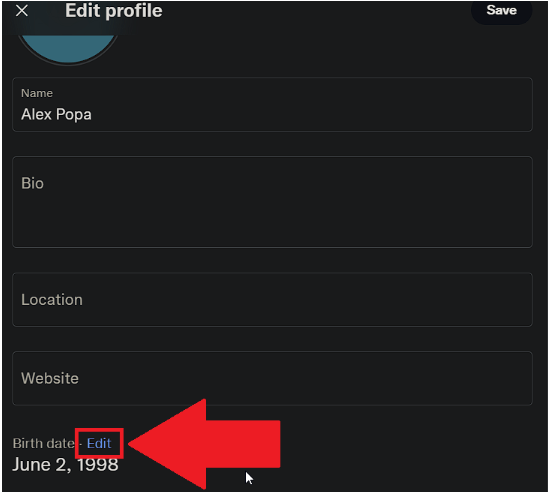 After selecting "Edit profile," you will be sent to a new page where you can make changes to various aspects of your user profile. Keep scrolling until you see the header that says "Birth date." You should also notice the blue "Edit" button that is located right next to it. Simply tap on it to make changes to your birth date.
4. Tap on "Edit"
When you click "Edit" next to your birthdate in your profile settings, Twitter will ask you to verify your identification to ensure that you are who you say you are. You are only allowed a specific amount of times to make changes to your birthdate while using this service. To continue, you will need to click the "Edit" button once more.
5. Change your birthdate and select "Save"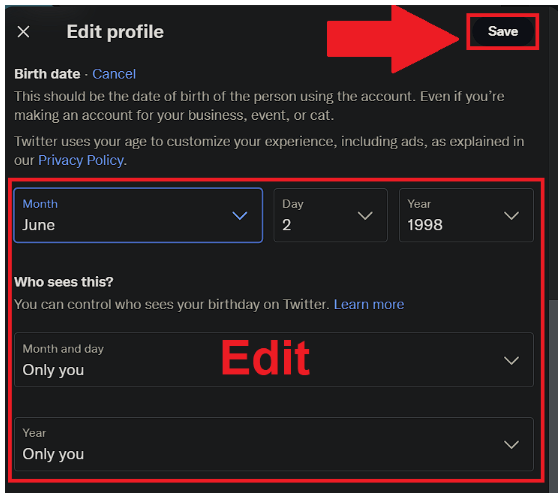 You are able to make changes to your birthdate in this section. Take a look at the fields labelled "month," "day," and "year," and make any necessary changes to them. The next step is to look at the two fields that say "Month and day" and "Year" beneath the heading that asks, "Who sees this?" You have the ability to choose who sees your birthdate in this section.
In my situation, "Only you" is the option that is selected by default. This indicates that no one besides myself is able to view the date of my birth. Select "Public," "Your followers," or any of the other options provided there if you want these particulars to be made available to the general public, but do so only if you want them to be. When you are finished, click the "Save" button that is located in the upper-right hand corner of the window, and you will be finished.
FAQs
What happens if I change my birthday on Twitter?
If you alter your birth year to 2007, Twitter will terminate your account because you are under the required age to use the service. Twitter restricts its service to individuals who are at least 13 years old.
Why does Twitter show my birthday?
Twitter checks your date of birth to ensure that you're of legal age before allowing you to access our services. Additionally, it will be used to personalise the Twitter experience for you. For instance, we will make use of your birth date in order to provide material, including advertisements, that is more pertinent to you.
What is the age limit of Twitter?
At least 13 years old to enter.
Twitter users must be at least 13 years old in order to create an account and use the service. If you registered for an account before you turned 13, but you are now at least the minimum age we demand, you can restore access to your account by deleting some of the information you previously provided.
Should you put real birthday on Twitter?
If a person's birth date is known, it can help advertisers target their messages more precisely. In point of fact, Twitter says that it will utilise your birthdate information in order to "present you more relevant content, including advertisements" if you include it in your profile.