How to Change Your Email Address on Facebook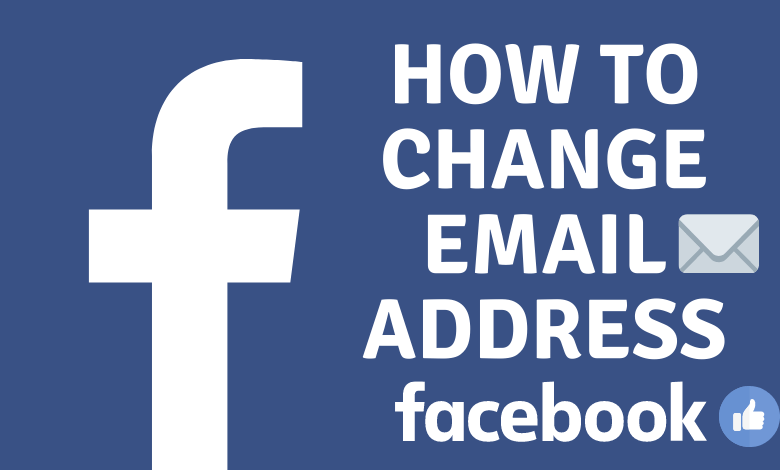 This article will teach you how to remove an email address from your Facebook account as well as how to alter the email address that you use for the Facebook mobile app's primary account.
Read Also: How to Disconnect Spotify from Facebook
How to Change Your Email Address on Facebook App
Changing your Facebook email address via the mobile app requires the following steps:
1. Launch the Facebook app on your mobile device, whether it's an Android or an iOS smartphone.
2. Choose the icon that looks like three horizontal lines.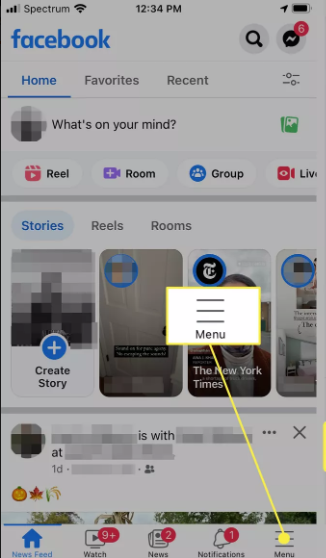 3. Tap Settings & Privacy > Settings.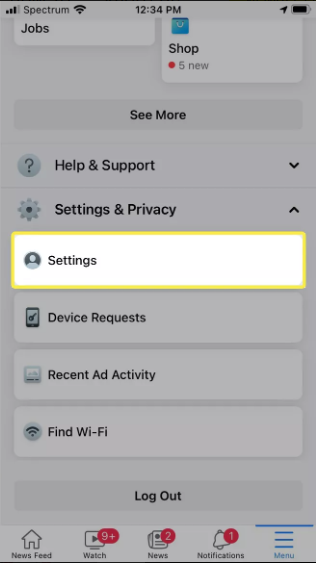 4. Choose Your Information Under Personal and Account > Information to Contact > Add Email Address.

5. After providing your email address in the space designated for adding an additional email address, you will be prompted to enter your Facebook password before clicking the Add email button.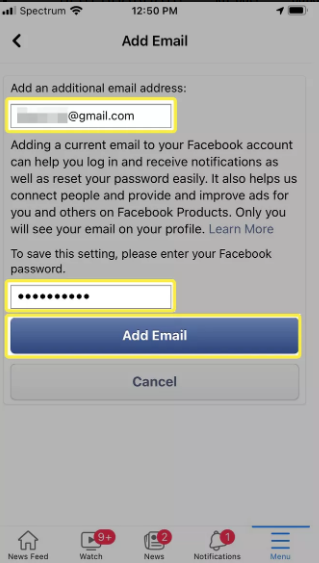 6. Choose the Confirm option. The email address that you provided will have a code sent to it shortly.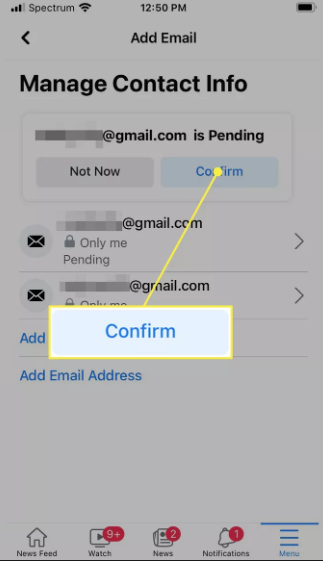 7. After entering the code in the field labelled "Enter confirmation code," select the Confirm button.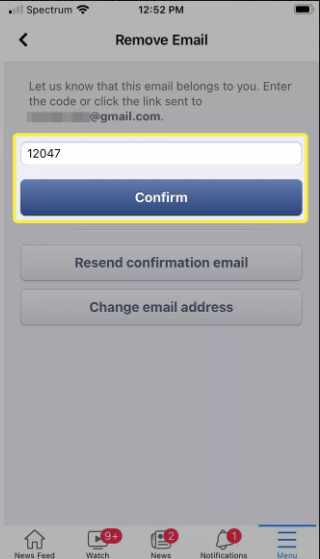 FAQs
What happens if I change my primary email on Facebook?
The primary email is the one that is used for all communications, such as notices that you have been messaged by someone or that another user has logged in with your account from a different computer. If you no longer have access to your primary email address, you will not get notifications or other communication from Facebook unless you change the email address associated with your account on Facebook.
Can I change my email address without creating a new account?
The vast majority of email services do not permit you to alter the email address that you already have. You'll need to sign up for a brand-new account if you want to alter the email address associated with your profile. You have the option of continuing to use the email service that you have been using, or you can use this occasion to move to a provider that more adequately satisfies your requirements.
Can I transfer emails from one account to another?
There is, in fact, a straightforward method available for moving emails from one Gmail account to another. Sign in to the Gmail account where you wish to move the emails, and then navigate to the account's settings by clicking the cog icon in the top-right corner of the screen. Next, pick Accounts and Import from the drop-down menu that appears after clicking on the Settings tab.
Should you delete old email accounts?
Delete any accounts that aren't being used. A dormant email account is an unnecessary security risk that should be avoided. Finding and deleting all of the old accounts that you no longer use is, in fact, one of the simplest ways to safeguard your privacy and security online. This includes social media profiles and accounts for photo-sharing websites.
What happens when you delete an email account?
Your email messages and any custom mail settings you've made will be destroyed. You will not be able to send or receive email using your Gmail account going forward. Should you decide to change your mind, there is a chance that you will be able to retrieve your old Gmail account. Your Gmail address is unique, and in the future, no one else will be able to use it.
Do old email accounts get deleted?
When you haven't logged into your Gmail account for more than a year and a half, the account is deemed to be inactive (two years). It is possible that you will lose the information that you have stored in Gmail if your account is deactivated. This includes any messages, files, images, or videos that you have placed there. Despite this, the account won't be deleted.