How to Prevent WhatsApp from Automatically Downloading Photos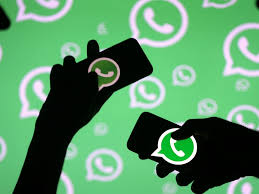 You have the option to prevent WhatsApp from automatically downloading images to your device and instead save WhatsApp photos to your Android phone in a manual fashion on an as-needed basis. In this post, we will demonstrate how you may change the settings on your WhatsApp so that it no longer automatically downloads photos.
Read Also: How to Freeze "Last Seen" on WhatsApp
How to Prevent WhatsApp from Automatically Downloading Photos
Follow the instructions below to stop WhatsApp from downloading photos automatically to your device.
1. Launch WhatsApp, then hit the menu button (it looks like three dots), then select the Settings option from the drop-down menu.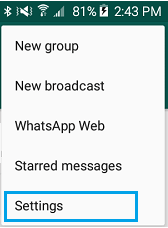 2. From the screen that displays your settings, select the Data and storage usage option.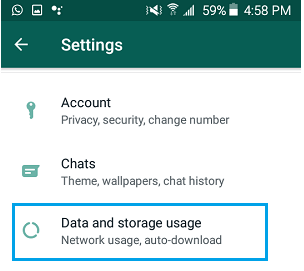 3. When you go to the following page, tap the option that says "When connected to WiFi."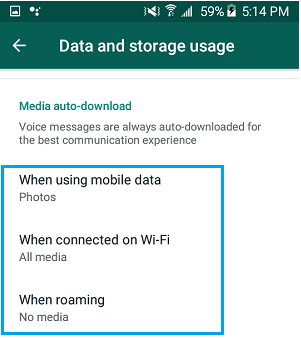 4. On the pop-up, de-select the Photos and Videos checkboxes, then touch the OK button.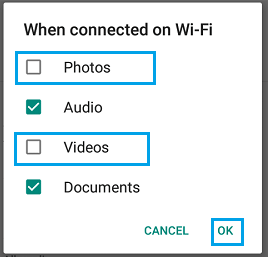 5. In the same way, touch on When Using Mobile Data, and then disable Photos and Videos in the pop-up menu that appears.
Following this update, WhatsApp will no longer be able to automatically download photos and videos onto your Android device.
FAQs
Why does WhatsApp download pictures automatically?
By default, WhatsApp will use your mobile data connection to automatically download images, giving you instant access to all of your most recent pictures.
Why does WhatsApp save photos to camera roll?
On both Android and iOS, WhatsApp will, by default, automatically download and save photographs to your device. This feature is available on both platforms. This is done by the platform so that it can give users "fast access to your most recent images."
What happens if I turn off Media visibility in WhatsApp?
If you have the Media visibility feature disabled, then the media will not appear in your gallery app. However, you will be able to view all of the photos and videos you've received from your WhatsApp contacts directly within WhatsApp. This is true even if you have disabled the Media visibility feature. On the beta version of WhatsApp, the feature that controls the visibility of media is turned on by default.
How do I stop WhatsApp from automatically saving Media?
Launch the WhatsApp app, and from there, select the "Settings" tab from the menu that appears. To begin, select the "Chats" option from this menu. To disable the feature that automatically saves your photos, tap the toggle that is located next to the "Save to Camera Roll" option on this screen.
Can you block Media on WhatsApp?
To prevent material from being saved within any of your individual chats or group conversations. Open WhatsApp. To access the chats, navigate to More options > Settings > Chats. Put an end to the media's visibility.
How do I manage photos on WhatsApp?
Tap the Chats option, which is located in the Settings menu. On Android, you will find the option to 'Save to Camera Roll' under the Chats settings, however on iPhone, you will find the option to 'Media visibility.' In order to prevent WhatsApp from continuously saving photographs and videos to the storage of your mobile device, you will need to turn this feature off.