How to Change Your Home Xbox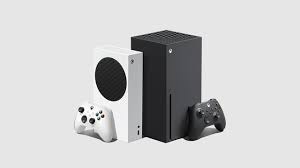 You can easily keep all of your critical settings by changing your home Xbox, while also sharing your games and applications with other users that sign in with their accounts, by simply changing your home Xbox.
When you unbox an Xbox Series X/S or Xbox One and login in for the first time using your saved password, the Xbox One is immediately designated as your home console. It serves as your primary access point for all of your digital game licences, allowing you to make full use of all of the stuff you've purchased in the past.
You really have two separate access points in this regard, according to Microsoft, namely your home Xbox and your Gamertag. Once you switch to a new home Xbox, all of your licences will be transferred to the new console, allowing anybody who logs in to play your games and use your applications.
However, it also means that, thanks to your Gamertag access, you will be able to download and play your digital material on any Xbox console on which you are currently logged in. You will be able to share your games with pals and vice versa in this manner. Subscriptions to Xbox Live Gold and Xbox Game Pass may also be shared with other Xbox Live users.
However, how do you go about altering the settings on your home Xbox? It's quite simple, and it won't take more than a few minutes of your time to complete. Simply follow the instructions given in the next section.
Read Also: How To Disable Quick Resume on Xbox Series X & S
How to Change your Designated Home Xbox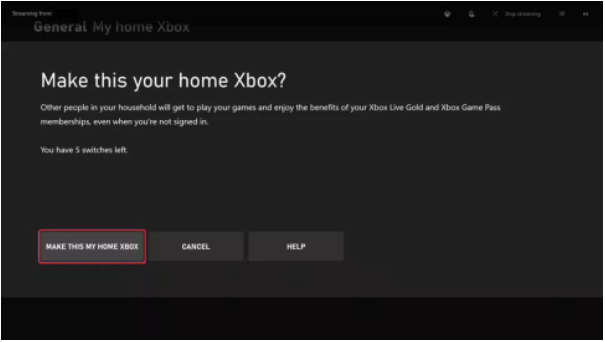 To begin, hit the Xbox button on your controller to bring up the user manual. Please double-check that you are at a safe stopping place and that you have saved your game, if you are currently playing.
Once you've arrived to the guide, select 'Profile & system' and then 'Settings'. From there, select 'General' and then 'Personalization' from the drop-down menu. Select 'My own Xbox' from the drop-down menu. You may now choose 'Make this my home Xbox' to identify this console as your primary gaming console. Now that the procedure has been completed, you can return to your previous activity. If, on the other hand, you need to remove a system, choose 'Make this my home Xbox' and then 'Remove this as my home Xbox' from the drop-down menu.
You should keep in mind that you have the option of changing your home Xbox up to five times every year. You will be notified if you hit that limit and will be given a deadline by which you will be eligible for another opportunity. Microsoft is unable to add any additional switches to your account. However, if you are experiencing difficulties after making five house moves in a year, there is a solution available to you.
If you encounter the message "Can't make this your home Xbox," choose "Help," and Microsoft may be able to determine whether you are eligible for an exemption. Remember to set up your home Xbox if you have a second console that you'd want to share with your significant other or family members, or if you just want to allow other users to view your material when they check in to your primary machine while you're away.
Video