How To Change Your Real Name On Xbox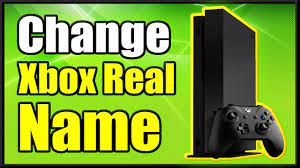 Maintaining your online anonymity is becoming increasingly difficult to do. That is one of the reasons why many people choose to use an alias for several of their online accounts. For those who wish to keep some kind of anonymity, it is recommended that you consider changing your account's name to anything different. Alternatively, you may have chosen a sarcastic username and are weary of seeing "Hi, Banana face!" every time you log in.
No matter what your reason is, we've put together a guide to assist you with changing both your real name and the Gamertag connected with your Xbox Live account. When you are murder death killing people in Call of Duty, you may keep track of who knows what about you and what they refer to you as in this manner.
Read Also: How To Turn Off Narrator On Xbox One 
How to Change Your Real Name on Your Xbox Account
If you wish to modify the personal name linked with your Xbox account, you'll have to do it over the internet. In order to make it happen, you'll need to complete the following steps:
1. Open the web browser on your PC (Chrome, Safari, Firefox, Edge, etc.).
2. Enter live.com into your browser's address bar and press Enter.
3. Log in using the Microsoft account that you use to access your Xbox 360 console.
4. At the top of the window, click on "Your information."
5. Click on the "Edit name" link to the right of the current name under which your account is registered.
6. Fill in the blanks with your first and last names in the text box under First Name.
7. Fill in the blanks with your surname in the text box under Last Name.
8. In the Text box labelled "Enter the characters that you see," type the letters and numbers from the Captcha picture into the text box.
9. Save your work by clicking on the blue Save button.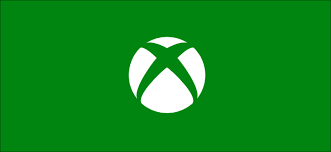 H0w to Change Your Xbox Gamer Tag on Xbox One
In order to update your Gamertag from an Xbox One, the following procedures must first be completed:
1. To access the instructions, press the Xbox button located in the centre of your controller.
2. Select your Gamerpic, which is located at the upper left of the screen, and then hit the A button.
3. Select My profile from the drop-down menu and hit A.
4. Then choose Customize profile and hit the letter A.
5. By pressing A, you may select your current Gamertag.
6. Fill up the text box with your desired new Gamertag, then hit A when you're finished. You'll notice a popup saying "That name isn't available" and you'll have to attempt a another gamertag or add some digits to the end of it if it's already been taken.
7. Once you've found one that's suitable, hit A to confirm the substitution.
Video
Conclusion
And you now have a new name connected with your Xbox Live account, which is convenient. It's important to note that your Xbox account is also a Microsoft account, which means that if you use the same account to log in to your Windows PC, the name on your Xbox account will be changed as well.