How to Change Your Zoom Password on Desktop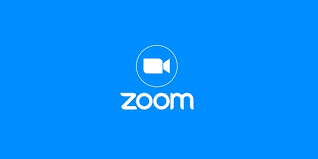 You have the option to change your password on Zoom at any time if you feel that the protection it provides is insufficient. You will be able to prevent unauthorized users from accessing your account by doing so. You can modify your Zoom password using either the web portal or the mobile app that Zoom provides. Learn how to do it by following the detailed tutorial that we've provided below.
Read Also: How to Mute Yourself on a Zoom Call
How to Change Your Zoom Password on Desktop
1. Visit the Zoom online portal using the web browser you normally use, and then sign in to access your account there.
2. To access your profile, go to the Personal tab on the navigation bar and click the Profile button.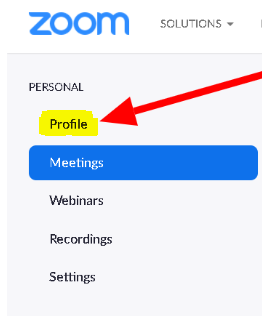 3. You can change your sign-in password by scrolling down and editing it.

4. Enter your previous password, then add and confirm your new password before clicking the Save Changes button to implement the new settings.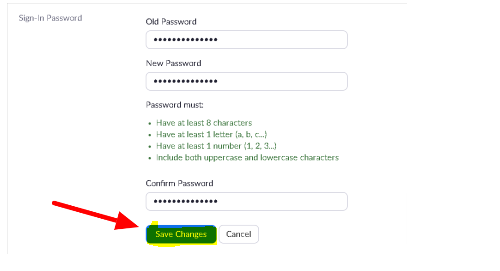 When picking up a new password, you must always keep in mind that there are certain prerequisites. It must include a minimum of eight characters, one of which must be a number, and it must contain both lowercase and uppercase letters and characters.
FAQs
How often do you have to change your Zoom password?
After the number of days given in the setting, the password will automatically become invalid and will need to be changed: You will be able to specify an expiration date on passwords, which will require users to generate a new password when the old one has run its course. You have the option of setting this for 30, 60, 90, or 120 days.
How long are you lock out of Zoom for wrong password?
After seven unsuccessful tries to log in, your Zoom account will be locked for the next half an hour. You have the option to either reset your password immediately or wait for thirty minutes if you wish to keep your current one and then try again. If you are a typical user who has been locked out of Zoom, then all you need to do to unlock your account is reset your password.
Why does my Zoom password keep changing?
We are in the process of upgrading our default passcode settings for all account types in order to give an increased level of protection and privacy for Zoom webinars and meetings. Meetings and webinars hosted on Zoom, including those that were pre-scheduled, will require participants to enter a passcode.
What happens when your Zoom account is locked?
To access the users, first select User Management from the navigation panel. To unlock the account of the user who has locked their account, click the Unlock button that is located next to their email address. Their account will now be unlocked, and either you or they can visit the Forgot your password? page on Zoom to update or reset their password.
How do I fix my disabled Zoom account?
Conversation. Oh no! Because the owner of your account disabled it, you will need to get in touch with them to ask that your account be enabled again. You can change your password by going to zoom.us/forgot password if you have combined your account with another one and are no longer a part of the consolidated account.
Why did my Zoom account get disabled?
Your Zoom account will be temporarily disabled if you have entered an incorrect password an excessive number of times when attempting to log in. To successfully unlock your account, navigate to Zoom.us/signin, click the "Forgot Password" link, and enter the email address you used to signup for the service.