How to Check-In on Facebook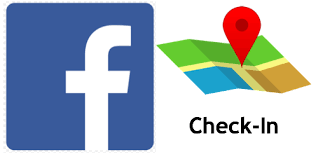 So, what exactly is the point of checking in on Facebook? This is essentially the modern-day version of scrawling "Your Name was here," however instead of leaving behind graffiti, you broadcast the information on social media, which is the world's most popular social networking site.
A Facebook check in is a post that links to a specific location, which can be as precise as a restaurant, museum, or ballpark, or as generic as a town or city, according to the user. While most people use the Facebook check-in feature to update their friends about interesting locations they have been, you may also use it as a more practical tool, such as checking in after you have arrived someplace to alert a big group attempting to plan a meet-up, for instance.
For those who find themselves in more severe situations, a Facebook check-in is a quick and easy method to notify dozens, hundreds, or even thousands of people of your whereabouts while also ensuring your own network that you are safe following a hurricane, wildfires, or terrorist attack.
Just keep in mind that your check-in will likely be visible to many people outside of your close circle of Facebook friends, so don't be too casual about sharing your real location.
Read also: How to Lock Your Facebook Profile
How to Check In on Facebook from a Computer
While using a laptop or desktop computer to check in on Facebook is a little less convenient than using a mobile device, it is still pretty simple.
1. To begin, go onto your Facebook login and click to your news stream.
2. At the top of the feed, in the bottom right corner of the "Create Post" window, click the three horizontal dots floating in a light grey oval to create a new post.

3. Select the check-in tab with the red map marker symbol from the drop-down menu.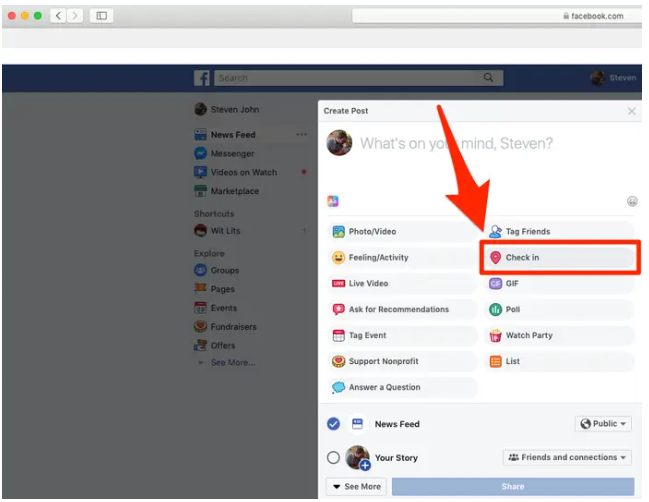 4. Either choose your preferred place from the drop-down menu that displays, or put in your desired location manually.
5. Include any other elements you desire, such as a photo, tagged friends, or other relevant information. Then, at the bottom of the post, click on the "Share" option to share any material you've created.
How to Check in on Facebook via the Facebook app
Checking in with the Facebook app is really simple and convenient. Simply open it up and you'll see what I mean.
1. Open the Facebook app and then tap the words "Check in" at the top right of the screen. Enter your location information.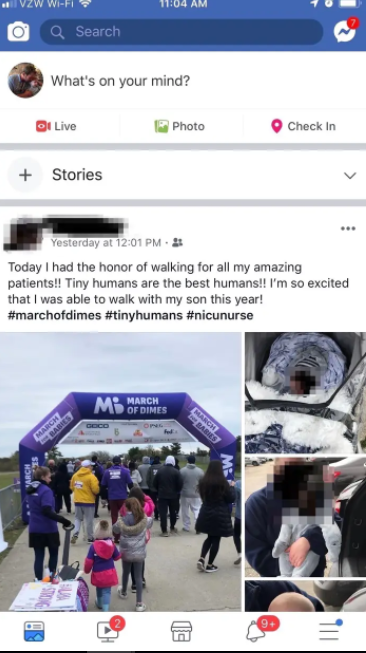 2. Select your preferred location from the drop-down menu that displays, or put in the address manually.
3: Add comments, tags, photographs, and other media to your post, then click "Share" in the upper right corner.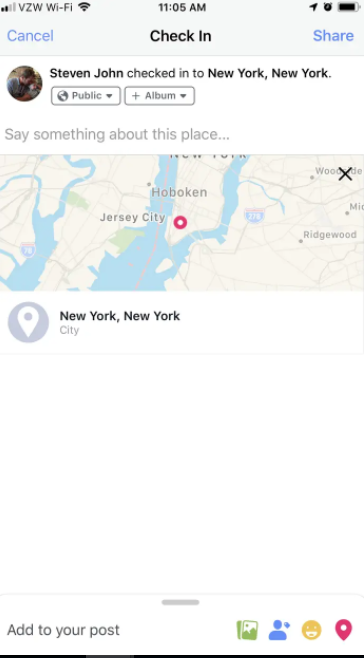 Video
FAQs
Why can't I check in on Facebook?
To get a visual representation of your check-ins, go to your About page and click on the Check-Ins map. If it is not present, it indicates that it is not enabled. On Facebook, you can activate the Check-Ins map by going to your profile page and selecting More > Manage Sections, then checking the box next to it, and then clicking Save.
Can you check in on Facebook without being there?
Non-authorized check-ins by friends are visible due to a flaw in Facebook Places' privacy settings. Places, Facebook's location-based tool, has finally been made available to the public. When Facebook users "check in" to a location using a mobile device, their friends may see where they are (or pretend to be) at any given time.