How to Claim Your Health Insurance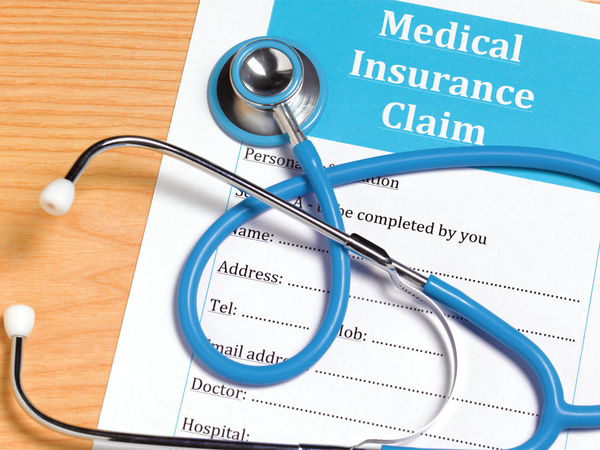 Do you have health insurance? If you have, then do you know the procedure to claim your health insurance? Most of us don't! In this article, we will be guiding you on how to claim your health insurance in 5 easy steps!
But before jumping onto it, lets us know why health insurance is important? We all know medical treatments are getting expensive day by day. Therefore investing in a solid health insurance policy is a very good choice. To experience that peace of mind and a much-desired monetary relief when needed, one must have health insurance cover for oneself and all people around them.
Now, let's know how to claim our health insurance! The most important factor in claiming health insurance is the documents. YES! You must have the required documents with you handy. But what documents should be submitted? Take note of the documents that you will require at the time of claiming.
The very first document that is need is the claim form duly filled by the policyholder.
A medical certificate from your doctor that the hospital has authorized.
Next, you need a Diagnosis Report. This report should have detailed information about the health issues you have faced.
Well, the most important document is your ID Proof.
The discharge card must be sent to the insurance company together with the claim.
You also need to attach the prescription of the doctor and the bills like medical bills, hospital bills, and other related bills.
If you had an accident, make sure you don't forget to annex the FIR or medico-legal certificate.
After collecting all the mentioned documents, you are ready to file a claim for your health insurance. There are 2 ways to settle your claim, i.e., either in a cashless manner or reimbursement manner.
A.  Cashless claim
A good option to go for! In this, your insurance company will pay directly to the hospital if they have a network with them. For settling your claim in this manner, you need to:
You need to check 2 things before opting for this claim
Whether your illness is covered in your health insurance.
Is your insurance company in tie-up with the hospital that you are planning to get admitted to?
The next step is to submit a cashless claim form in the hospital. This form is forwarded to the insurance company for their approval.
When your claim is approved, you need to submit the documents (as mentioned above).
Always keep a set of records with you that you are giving to the company for future use.
You are all set now to get your treatment done! The company will pay all the treatment expenses.
B.    Reimbursement claims
This type of claim is preferred by people when the company rejects their cashless claim, or their policy doesn't provide for a cashless claim option, or the hospital doesn't have a tie-up with your insurance company. Following are the steps that you must follow while filing a claim for your health insurance.
You must not delay in informing your insurance company and submit the claim form. Don't take 6 months to do this!
As said above, keep all documents handy. Attach all original copies of medical reports, medication bills, and hospital bills stamped and signed to the claim form. Don't forget to get a discharge card issued from the hospital.
You must also
submit your doctor's follow-up prescription demonstrating your fitness after hospitalization in the original. You can submit bills for post-hospitalization charges within 60/90120 days of release, depending on the terms of your insurance policy.
You should keep copies of any materials submitted for future reference. After you file a claim, it will be resolved within 2-3 weeks.
If the company determines that the claim is valid, the amount spent will be repaid, and if the claim is denied, the company will send an explanation letter outlining the reasons for the rejection.
There can be cases where your claim is genuine, but the insurance company doesn't accept it! What to do then? In these cases, no win, no fee lawyers Queensland comes as a hero to rescue you all! Just be sure that your claim is genuine and you have all the documents.