How To Climb Cherry Windmill in Dying Light 2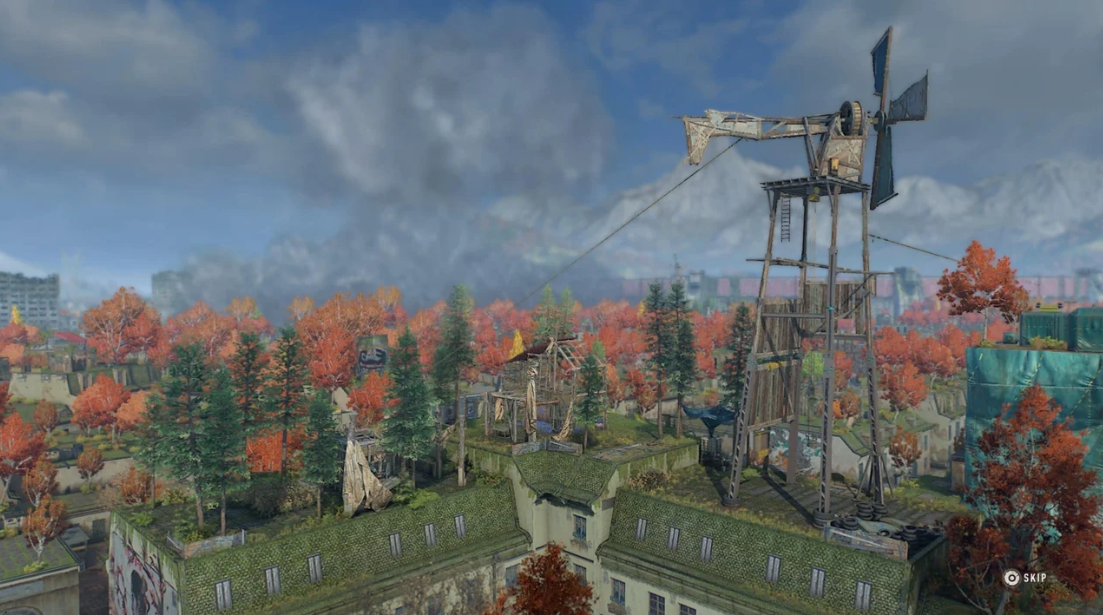 Dying Light 2 is a parkour enthusiast's dream come true because there are so many different buildings, obstacles, and even adversaries for Aiden to employ to his advantage. However, there are some parts of the parkour course that might be far more challenging to navigate than others. The windmills that are dispersed around Villedor are a fantastic example of this. Players will need to ascend to the summits of these towering structures in order to reactivate the windmills and transform the region around them into a safe zone.
There is one windmill in particular that has the potential to be quite aggravating, particularly for players who are just beginning their journey and do not yet possess any significant upgrades to your Stamina. The beginning segment of the Cherry Windmill in Dying Light 2 can be so difficult that it borders on being punishing. This is due to the fact that it needs players to do a sequence of precise hops, which can deplete their Stamina metre pretty quickly. To give players an advantage in overcoming this Parkour challenge, here is a detailed walkthrough of how to scale the Cherry Windmill to reach the highest point. So let's get started:
Read Also: Dying Light 2 Won't Come To Nintendo Change, Will Possible Support Mods
How To Climb Cherry Windmill in Dying Light 2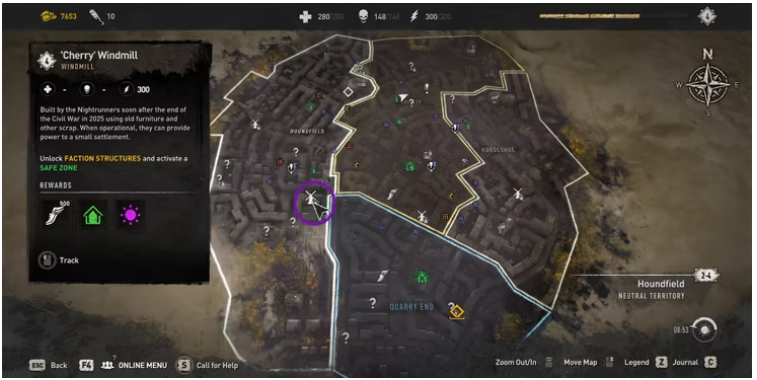 Finding the Cherry Windmill on the map will be the first task that players will need to do. Because it is located so near to the crossroads where Houndfield, Trinity, and Quarry End all converge, thankfully, it can be found with relative ease. The Windmill is physically situated in Houndfield and is situated in close proximity to a large building that has been quarantined and is protected by a blue-green plastic shell. As soon as players reach the bottom of the Cherry Windmill, they will be confronted with a challenging series of jumps that must be completed in order to reach the first landing of the construction.
First
This is without a doubt the most challenging section of climbing Cherry Windmill. Because it is so dependent on timing and stamina, it is also quite easy to goof up. It is strongly advised that players wait to tackle this particular windmill until they have amassed sufficient Inhibitors to raise their Stamina levels multiple times before making the attempt. It is possible to reach the top of the leaderboard with only one or two stamina improvements, but doing so is substantially more challenging and needs significantly more accurate timing.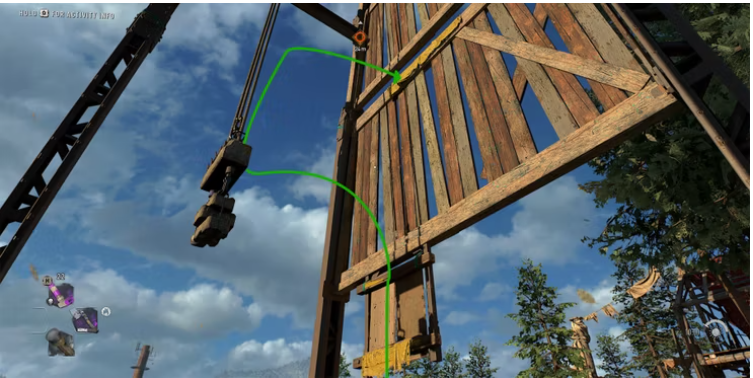 In order for players to start their journey, they will first need to climb up onto the small piece of wood that protrudes from the bottom of the Windmill wall. Once they are there, they will need to turn around so that they can see the weight moving up and down on the bars behind them. When the weight reaches the lowest point on the bars, the players are allowed to make their way to it and ride it to the top. When it reaches the highest point of its motion, players will have the opportunity to make the jump to the yellow board that is attached to the windmill's wall.