How to Connect Chromebook to Your TV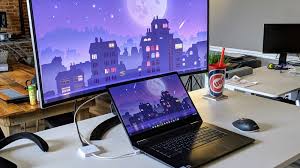 In order to connect a Chromebook to a television using an HDMI connection, you will follow the steps outlined in this article. In addition to that, it provides information on how to create the connection via wireless methods. This information is relevant to everything that runs the Chrome OS operating system.
Read Also: How to Type Emoji on a Chromebook
How to Connect a Chromebook to a TV With HDMI
If your Chromebook is equipped with an HDMI connection, you can connect it to an HDTV by means of an HDMI cable. If your device does not use HDMI but rather USB-C, you will need an adapter that combines HDMI and USB-C.
In order to connect via HDMI:
1. One end of the HDMI cable should be inserted into your Chromebook. If you are using an adapter, you should first plug the HDMI cable into the adapter, and then you should insert the adapter into one of the USB-C ports that are located on the side of the Chromebook.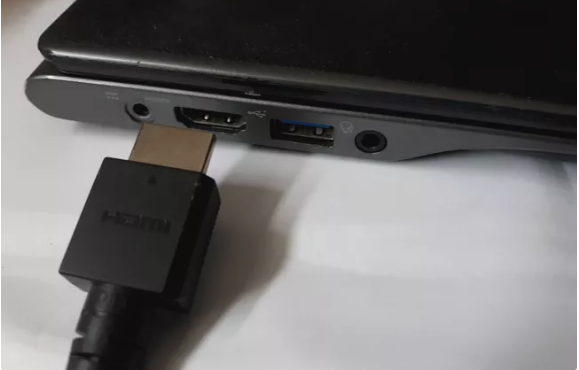 2. Insert the other end of the HDMI cable into the HDMI port on your television. Check the back, bottom, or sides of the screen to see whether it has any HDMI ports.
3. Start your Chromebook by pressing the power button.
4. Turn on the television and make sure it's tuned to the correct input channel (e.g. HDMI 1, HDMI 2, etc.).
5. The desktop of your Chromebook should now show on your television. It is possible that you may need to adjust the settings of your computer in order to see the entire screen. After clicking the clock in the bottom-right corner of the screen, select the gear icon to access the settings.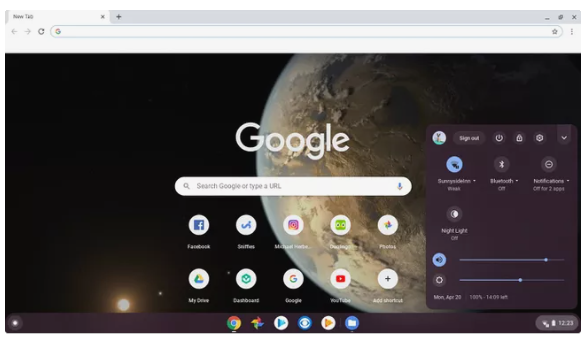 6. In the settings for your Chromebook, navigate to the Device section, then select Displays from the menu that appears.