How to Connect Sonos One to TV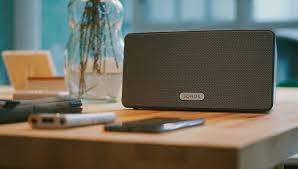 The method of connecting a Sonos One to an LCD television will be covered in this post. When it comes to connecting your television to a Sonos soundbar, such as the Playbar, Beam, or Arc, you will be severely limited in your possibilities if you do not do so first. This, on the other hand, will allow both television signals and music being played through the set of speakers to be sent through.
Read Also: How to Update Apps on a Samsung Smart TV
How Do I Connect My TV to My Sonos One?
To be clear, you cannot just connect a Sonos One to a television. The Sonos One requires a wireless connection to a Sonos soundbar, which in turn must be physically connected to your television in order to function.
1. Because the Sonos One does not draw power from your television or a Sonos soundbar, you'll need to make sure  there is an electrical outlet nearby.
2. According to the directions in the app, connect your Sonos One to your TV soundbar and turn it on. Each component will require its own "room," which you will need to designate. Check to ensure that they're all linked to the same Wi-Fi network before proceeding.
3. Set up your Sonos One in a general area where you'd like it to reside. If you're using several units, make sure to utilize an equal number on both the left and right sides of the equation. Each unit will need to be in the same room as the soundbar and have direct line of sight to it.
4. Open the Sonos app and select Settings > System > Products from the drop-down menu. Set Up Surrounds may be found by tapping the room that you've specified for your soundbar. After that, the software will take over and setup the system, informing you if any changes are required.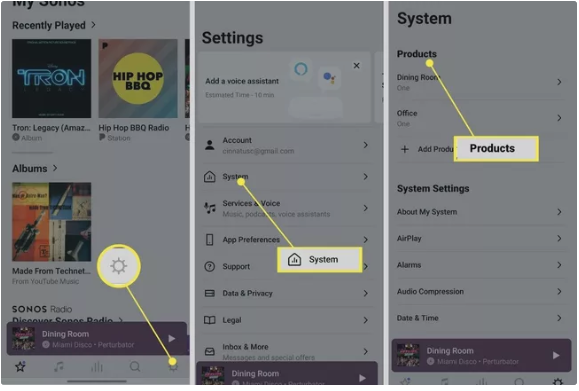 Can I Use My Sonos One Speaker With My TV?
In the event of utilizing only the Sonos One with your television, the answer is no. While Sonos does offer Android and iOS applications, they are not directly compatible with either Android TV or Apple TV, despite the fact that both are available. Furthermore, there are no applications available for Roku or any other streaming services at this time. Furthermore, the Sonos app, which is used to control the devices, does not identify non-Sonos devices that are connected to your network. Some third-party applications promise to provide this feature, but our tests revealed that they were both hazardous and unreliable.
In a similar vein, the Sonos One does not include Bluetooth streaming capabilities, which is in contrast to other speakers. While the Sonos One's second iteration does offer some limited Bluetooth functionality, it is primarily utilized for the initial setup of the device.
This may change at some time in the future. Other than the fact that neither manufacturer has enabled the feature, there is no technical reason why a Sonos One cannot link to your smart TV; thus, it is a matter of user interest and the businesses coming to an agreement. However, for the time being, the only method to connect a Sonos One to your television is to integrate it into a bigger Sonos system that is already linked to your television.
Video