How to Create a Apple Music Playlist on iPhone and iPad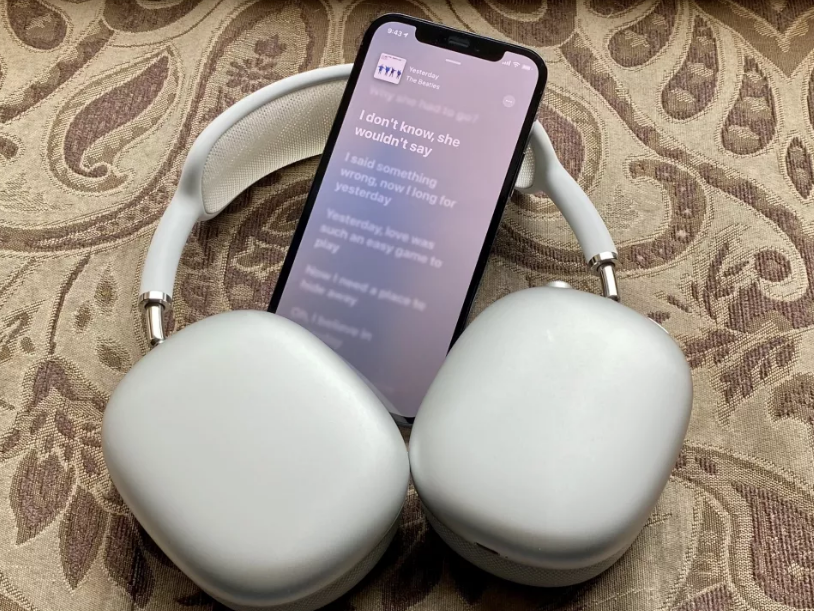 Apple Music is one of the most well-known online music streaming apps, and it gives users the ability to not only create their own playlists but also to publish and discuss those playlists with other Apple Music users. Users of Apple Music can personalize the service by picking songs from a wide range of musical genres to compile their own playlists, which they can then send to their friends and family via AirDrop, Messages, Mail, or other forms of social media. In this post, we will demonstrate how to create a playlist in Apple Music on your iPhone or iPad by taking you step by step through the process. So let's get started:
Read Also: How to Listen Apple Music on your Sonos Speaker
How to Create a Apple Music Playlist on iPhone and iPad
1. Launch the Music app on your iPhone to begin listening to music on that device.
2. You can search for the songs that you wish to add to a playlist under the section of the interface that is labelled "Search."
3. Tap and hold the song's title for as long as necessary until the display changes.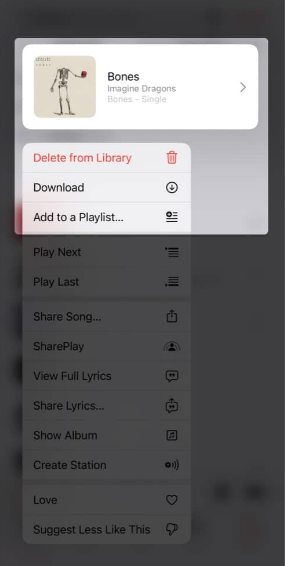 4. After selecting the "Add to a Playlist" button, select "New Playlist" from the drop-down menu.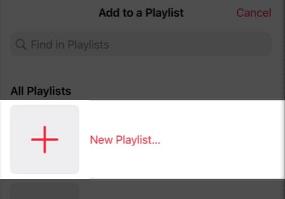 5. You have the option of modifying the name of the playlist, as well as adding a photo to it and giving a description of what it is.
6. You may continue to add songs to the playlist at any time by using the button labelled "Add Music."
7. Once done, tap Done.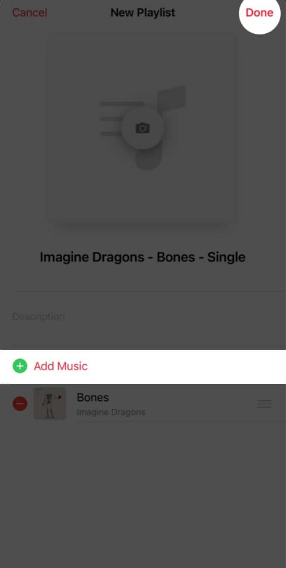 FAQs
Can iPhone and iPad play music at the same time?
It is possible to simultaneously play music from an iPhone, iPod touch, or iPad that is running iOS 11.4 or a later version by syncing the device's music library with other devices that support AirPlay 2. You can listen to the song on your iPad, iPhone, or iPod touch. The icon for AirPlay may be seen on the screens of the iPhone, iPod touch, and iPad.
Does Apple Music sync across devices?
You have the option to sync all of the music that is stored on your Mac to your iPhone, iPad, or iPod touch, or just a subset of it. It is important to note that if you subscribe to Apple Music, your music will be instantly transmitted to all of your devices, and syncing will not be necessary.
Why is the music on my iPad not on my iPhone?
Check to see that the same Apple ID is being used on both your iPhone and your iPad. Make sure that the "Sync Library" function is turned on for both of your devices. To sync your library, go to Settings > Music > Sync Library. Turn this feature on in both of your devices.
Can Apple Music play offline?
Apple Music customers have the ability to add songs and movies from Apple Music to their libraries as well as download them directly from the Music app. If you have a connection to the internet, your iPhone will allow you to stream any music that you have added to it. It is necessary to first download the music before being able to play it when you are not connected to the internet.
Is Apple Music still called iTunes?
The Apple Music app now houses all of your music libraries.
You can locate all of your music within the Apple Music app. This includes music that you have imported into iTunes, music that you have purchased from the iTunes Store, as well as playlists and smart playlists that you have built within iTunes.
Does iTunes still exist?
iTunes is Apple's default media player as of today. Despite the fact that a significant portion of iTunes has fallen into disuse, the functionality is still available through Apple Music and the iTunes Store. We take a look back at the beginning, when iTunes and the iTunes Store were first introduced, as well as where iTunes is at today and the current condition of downloading music in the year 2022.