How to Create a Brand or Business YouTube Channel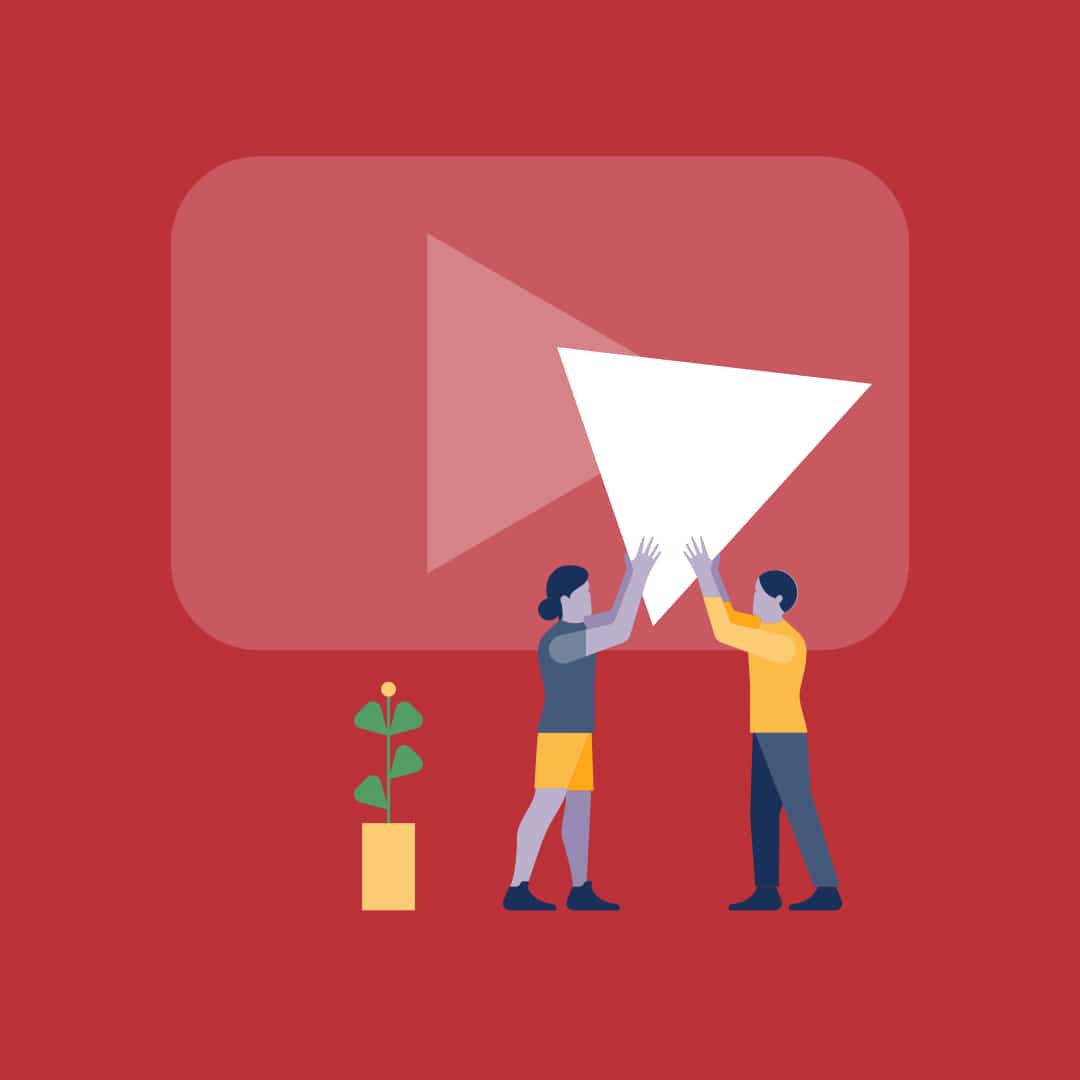 Businesses, corporations, and other types of organizations who want to manage several YouTube channels from a single dashboard may consider upgrading to a Brand Account. YouTube content can be viewed by anybody who has an internet connection, but you need a YouTube channel in order to upload videos, make comments, or add playlists. The steps to creating a YouTube channel for your company or brand are outlined here.
Read Also; How to Add Accounts to YouTube TV
How to Create a Brand or Business YouTube Channel
A YouTube Brand Account gives you the ability to manage many channels at once, in addition to adding managers for each individual channel. You have the ability to control who can access the many choices contained within the channel that they manage.
Only the desktop version of YouTube's website will allow you to create a Brand Account.
1. Sign in to YouTube using the Google account you wish to use for the new channel you're going to be creating using a desktop web browser.
2. To edit your profile, click the image of your user profile that appears in the top right corner of the screen.
3. To make a new channel, select "Create a Channel" from the menu that drops down.
4. Choose "Get Started" from the menu that appears when the window pops up.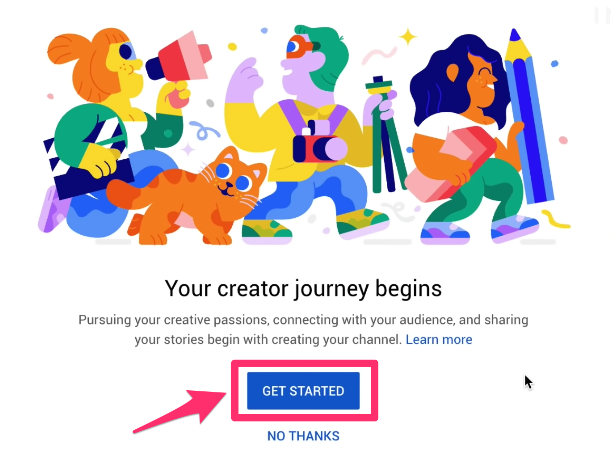 5. Click the "Select" button that is located beneath the option that says "Use a custom name."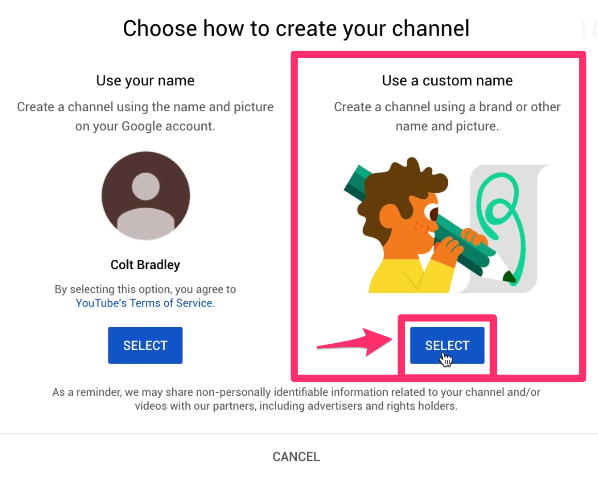 6. On the following page, enter the name of the brand account that you want to use, check the box indicating that you agree to the terms, and then click "Save."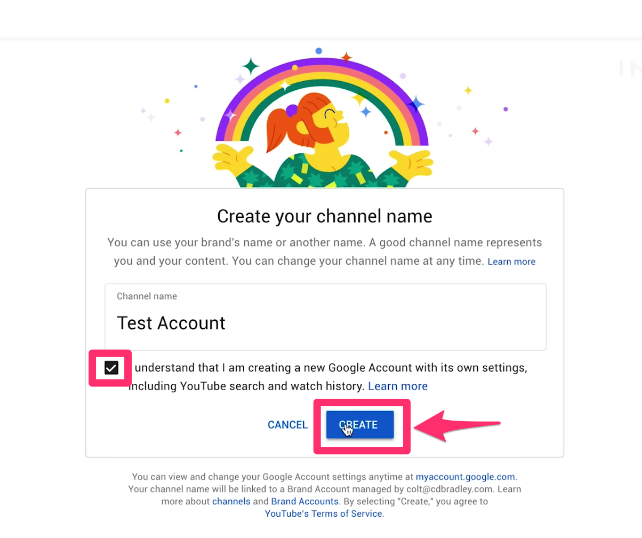 7. Your new channel has been created at this time. On the following screen, you will have the opportunity to modify the parameters for your channel.
You may get a list of all of the YouTube channels that are associated with your account by going to the YouTube channel switcher. You can create a new channel at any moment by using the channel changer on YouTube, in addition to switching between the channels you already have.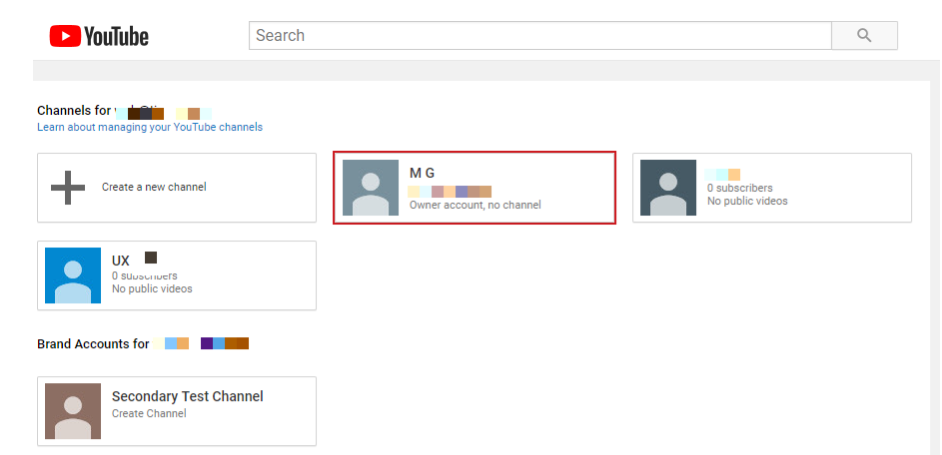 The dashboard for your YouTube Brand Account allows you to view all of the Brand Accounts that you own or manage. After you have created a new account, you will find that you do not yet have the ability to personalize the url.
Custom YouTube channel URLs can only be used by channels that have at least 30 videos and 100 subscribers combined. In order for new accounts to be eligible, they must must have been active for a period of thirty days.
Either a basic Google Account or a G Suite account, with the exception of G Suite Education, can serve as the basis for the creation of a YouTube channel. It is not possible to create YouTube channels with a G Suite for Education account.
FAQs
Should I make my YouTube channel a Brand Account?
Access to Analytics, which includes information on watch time reports, interaction reports, audience engagement, demographics, and income reports, is made available to users with Brand Accounts. If you put this information to good use, it will demonstrate how to derive the greatest possible use from the films and resources you have.
What happens if I move my channel to a Brand Account?
The name of your channel will always be the same as the one that is associated with your Google Account. A Brand Account is a special type of account that is dedicated solely to your company's brand. This account is separate from the personal Google Account that you already have. It is possible for multiple Google Accounts to manage a channel if the channel is tied to a Brand Account.
Do Youtubers use personal or business account?
It is not associated with a particular person but rather a business. Personal accounts are the only kind of account that may be created on YouTube. It is owned by a single person, and the reputation of that owner is inextricably linked to the brand. In most cases, the channel manager is also the owner.
What is a brand YouTube account?
You can activate and administer a YouTube Brand Account through your personal channel. This type of account is designed for businesses. Your organization will have its own distinctive name, branding, and content when using this Brand Account, which offers you a presence on YouTube for your business. Additionally, you are able to add channel managers to your account if you have one on YouTube.