How to Create a Reels Video on Facebook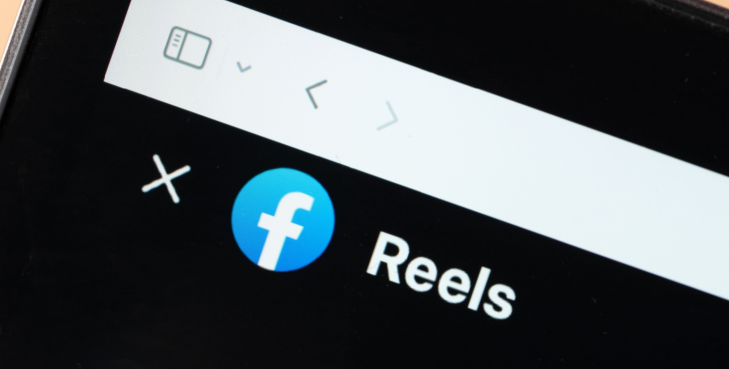 A year ago, Instagram, which is owned by Facebook, implemented a similar concept and made it possible for users to produce and consume short, funny videos on its platform through a feature that it termed "Reels." Facebook is currently in the process of rolling out its own "Reels" feature, which will provide its users with a platform on which they can produce and share short-form movies that will be viewable within the News Feed or Groups. This comes after the function garnered a generally positive reaction on Instagram. This tutorial will walk you through the steps necessary to make a reels video on Facebook. So let's get started:
Read Also: How to View Sent Friend Requests on Facebook on Desktop PC
How to Create a Reels Video on Facebook
Method 1:
Launch Facebook and enter your login information to get started. You'll find the option to create Reels just below the option to update your status, next to the option to upload Photos. Tap on it.

Your device's camera will now be accessible after you press this button. After that, you will have the option to either record the video or upload an already existing video from your collection.

You will have the ability to make changes and publish those revised versions with your audience.
Method 2:
Launch the Facebook app, and scroll down the news feed until you reach the bottom. You will come upon a section that is titled "Short videos and reels."

This will include a list of new reels that have been posted on Facebook as well as Instagram.

You will find the "Create new" and "My reels" choices just below the reels on this page. Click the "Create new" button.

The camera for Reels will open up when you click this button. Record the video here, or select an existing video from your gallery to post instead. After the recording of your video has been completed, you will be able to edit it and then publish it for your audience to see.
FAQs
Why can't I create a reel on Facebook?
It is necessary to add both your Instagram and Facebook accounts to the same Accounts Center in order for you to be able to publish your reels on Facebook. At this time, the only way to share a reel to Facebook is by doing so from within the Instagram app for either Android or iPhone.
How do reels work on Facebook?
Facebook's version of short-form video content is called "Reels." If the creator of the Instagram account chooses to suggest it on Facebook, you will also have the option to view public reels on Instagram. Reels are suggested to you based on what Facebook thinks could be of interest to you, and they might show up in places like your Feed or Facebook Watch.
How much do Facebook pay for 1,000 views?
Facebook users can expect to receive between $8.75 and $10 for every 1000 views on their posts.
If you are a user of Facebook, you have probably wondered at some point, "How can I generate money with the platform?" It is normal, and even more so when one considers the fact that several platforms, such as YouTube and TikTok, for example, base their payment system on the number of views received by a video.
Where is reels in Facebook?
Reels from the menu you have.
You may access your menu by selecting the hamburger menu located on the top left of your homepage. Users of Android will find it in the upper right corner of their screen. Your app's menu can be accessed by iPhone users by scrolling all the way to the bottom. You can access the Reels option by navigating to the upper left of the menu.
Does Facebook pay for likes?
If someone likes your page within one day of seeing your advertisement or within 28 days of clicking on your advertisement, the like is considered to be paid for. For instance, if someone watches an ad for your Page and then likes your Page many hours later, it will be recognized as a paid like because it occurred within one day of viewing your ad. This is because paid likes must occur within 24 hours of viewing an ad.