How to Create an Apple ID on Windows PC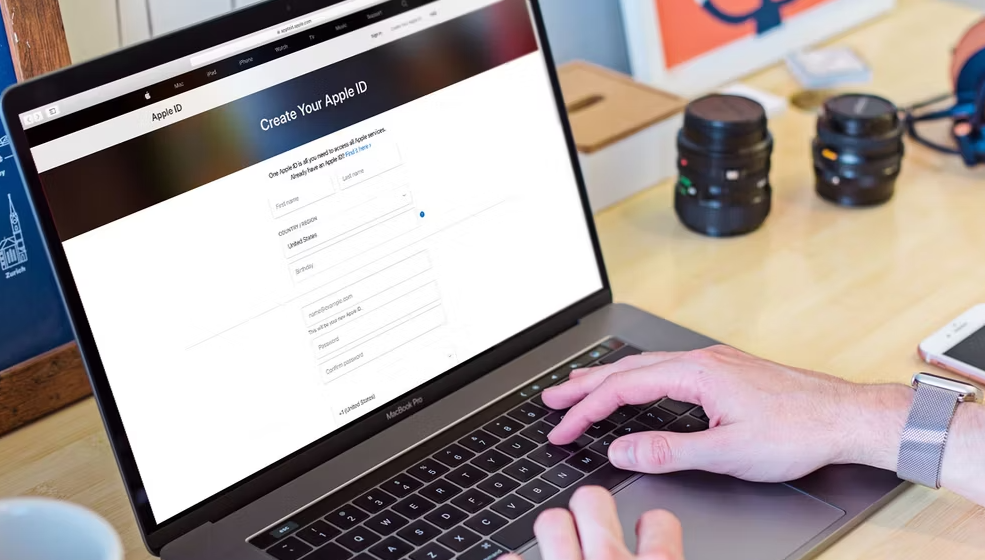 Apple IDs allow you to access your account on any of Apple's products by utilizing a unified login profile that the company makes available to its customers. They are necessary if you wish to use the software Store on any Apple device, regardless of whether you are downloading a paid software or one that is free, and this applies whether you are purchasing something or not. Consequently, if you want to stream music or podcasts from your iPhone, you will need an Apple ID. This is also the case if you want to download a communication software on your iPhone, such as Gmail or Microsoft Teams, or if you want to download music. This article will walk you through the process of creating an Apple ID on a computer running Windows. So let's get started:
Read Also: How to Sign Out of Apple ID on Mac
How to Create an Apple ID on Windows PC
There are several different ways to create an Apple ID on a computer running Windows. It is possible to accomplish this task by using the iTunes app or by using a web browser, which is a method that is available on the majority of devices. This section will cover the approach using iTunes; please see the following section for the method using a web browser.
1. Open iTunes.
2. Select Account from the main menu at the top of the page.
3. When the dropdown menu opens, choose Sign In from the list of options.
4. Select the "Create a New Apple ID" option.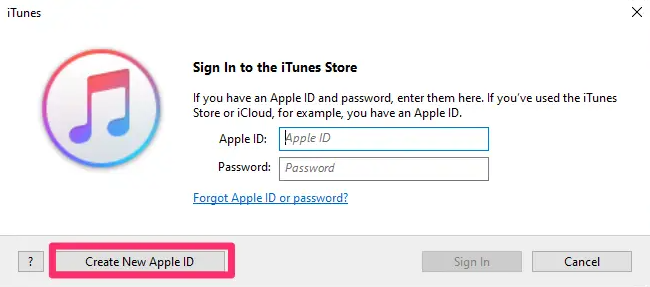 5. In the new window that has shown, provide your email address and password, select your country, and check the box to indicate that you accept the terms and conditions. Don't stop here; continue.
6. Type in your name and the answers to your security questions.
7. Make sure to include your billing address and credit card information.,You have the option to select None if you do not plan to make any purchases using your new Apple ID; nevertheless, you are required to provide a billing address if you intend to download any applications on an Apple device.
8. Confirm your email address by following the instructions that appear on the page.
9. Select the "Create Apple ID" option.
FAQs
Can you access Apple ID on PC?
Create an account via the web.
If you have already signed in to your device with your Apple ID and your device has Touch ID or Face ID, you can use it to sign in to iCloud.com or appleid.apple.com. This is only possible if you have already signed in to your device with your Apple ID.
Is Apple ID same as iTunes ID?
Your login for these discussion forums, as well as your login for iTunes, is an Apple ID. They need to be identical to one another, as well as the login information for your iCloud account, if you have one; nevertheless, it is not impossible to have separate Apple IDs for each of these accounts.
Can you get Apple email on a PC?
Through the web browser on any of your devices—phone, tablet, or computer—you can access your iCloud Mail. You may access your iCloud mail by going to icloud.com/mail and signing in with your Apple ID.
Is Apple ID Gmail or not?
Even if you use the email address associated with your Gmail account for your Apple ID email, your Apple ID account and your Gmail account are two independent entities.
Can I use iTunes without Apple ID?
You need to have an Apple ID in order to make purchases from the iTunes Store. If you don't have one, you can set one up using iTunes. If you subscribe to Apple Music, have an iCloud account, or have made a purchase from the Apple website, you already have an Apple ID.
Can I install iCloud on Windows 10?
On your Windows computer, you can use iCloud for Windows to gain access to your photos, videos, e-mail, calendar, files, and various other crucial pieces of information. Become familiar with the many options that are available to you when you utilize iCloud for Windows. Certain functions need that you are running the most recent version of Windows 10 or a later version.