How to Create an iCloud Email Address on Mac
If your primary email account's inbox is constantly bombarded with unsolicited messages, it is clear that you require a new email address. In addition, making a new account can be a cumbersome process. However, if you already have an Apple ID, you may sign up for a free iCloud email account at no additional cost. In addition, having an iCloud email comes with many other benefits, all of which will be detailed in this section. This article will walk you through setting up an email account in iCloud on your Mac. So let's get started:
Read Also: How to Manually Update Messages on Your Mac
How to Create an iCloud Email Address on Mac
1. Select "System Preferences" from the Apple menu to access the system preferences.
2. Choose either "Apple ID" or "iCloud" (or "Internet Accounts") from the drop-down menus.
3. If you do not yet have an email address associated with iCloud.com, you will need to tick the box next to the word "Mail" to make it active.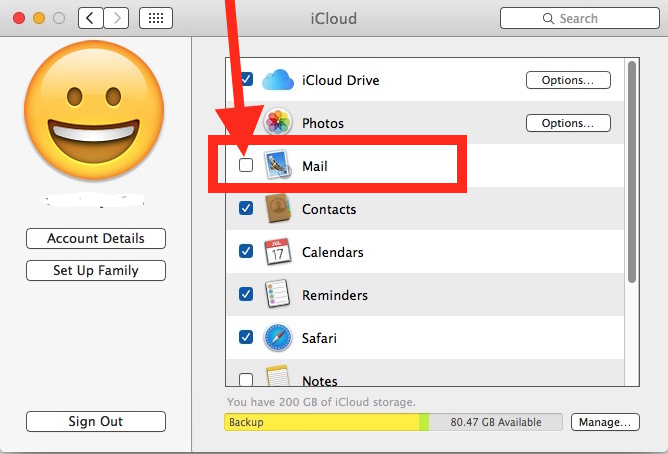 4. After entering the iCloud email address you want to claim, click the "OK" button. Choose wisely because this choice will be permanent, and you cannot modify the address once you have created it because it is connected to the Apple ID.
5. By clicking the "Create" button, you can reaffirm that you want to create the selected email address.

6. Exit out of the System Preferences window.
7. When you launch the Mail app on Mac OS X, you will notice that a new email address with the format "yourname@icloud.com" has been established and added to the Mail app — You will receive a greeting email informing you of this.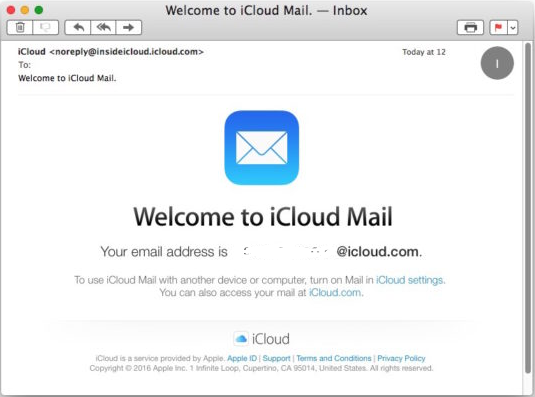 You will also, very shortly, see a pop-up in the system asking, "Add name@icloud.com for iMessage and FaceTime?" when you use Mac OS X. If you wish to provide contacts an additional way to contact you through iMessage and FaceTime, you should probably select "yes" when prompted to associate the freshly formed iCloud.com email with the Apple ID. If you choose "no," the email will not be related to the Apple ID.
FAQs
Why can't I add my iCloud email to my Mac?
To verify that iCloud Mail is turned on, open the Mail app on your Mac and select Mail > Preferences from the menu that appears. After selecting Accounts from the drop-down menu, choose your iCloud account from the sidebar. In the section labeled "Account Information," check to see if the account is active and that its status is "online."
Do you need Apple ID to create iCloud email?
You can establish an Apple ID while establishing an iCloud email account, or you can do it after you have already registered an Apple ID. On a Mac computer, an iPhone, or an iPad, you can configure an iCloud email account for yourself.
Should Apple ID be iCloud or Gmail?
If you already have Apple goods, then the iCloud email service is probably the most suitable option for you. Gmail, on the other hand, has the advantage due to Google's long-standing reputation for security as well as its connectivity with other productivity programs. Additionally, the majority of services now enable users to utilize their Gmail accounts as login credentials, making it more universally applicable.
Why can't I create an iCloud email account?
An Explanation of How to Create an iCloud Email Account on Various Devices
Unfortunately, to create an iCloud email account for Android and Windows PC, users must first use either a Mac or an iPad or iPhone. After creating an Apple ID, users can access their iCloud email from various devices, including those that are not Apple products. Users of Apple products like the Mac, iPhone, and iPad do not experience this problem.
Is iCloud a SMTP or IMAP?
IMAP
Apple's iCloud Mail adheres to the industry standards of IMAP and SMTP, which are supported by most contemporary email client software. iCloud Mail does not support POP. Because these settings are automatically configured, you won't be able to access them if you've set up an account with iCloud System Preferences or macOS Mail in 10.7.4 or later.