How to Delete Cookies in Safari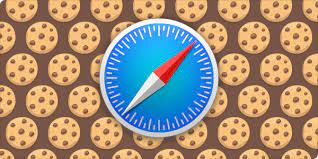 Some cookies are really quite helpful because they enable websites to remember your personal information (such your login credentials), which means you won't have to constantly inputting it each time you visit the site. However, for the same reason that cookies might constitute a privacy concern because of the information they contain about you, you may want to erase them from your computer at regular intervals. This is because the information they hold about you can be used to identify you.
The methods below will walk you through removing cookies from the Safari browser on your Mac, iPhone, or iPad running Apple software.
Read Also: How to Update the Safari on Mac
How to Delete Cookies in Safari on iOS
Be aware that the steps that are about to be performed will delete all of the history, cookies, and website data that are stored on your device, regardless of when the websites were actually browsed.
To configure your iOS device's settings, open the Settings app.
Select Safari by scrolling down and clicking on it.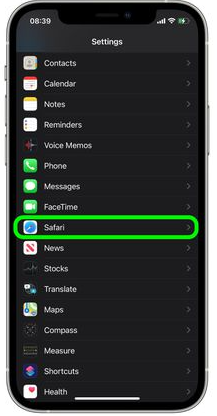 Keep scrolling down until you reach the bottom, and then click Clear History and Website Data.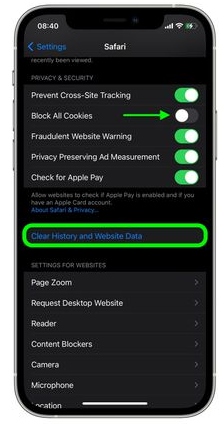 To confirm, tap the Clear History and Data option within the pop-up menu.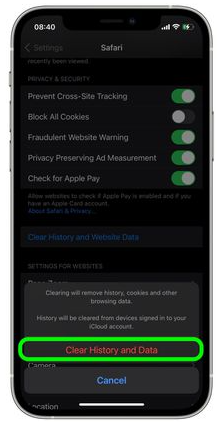 How to Delete Cookies in Safari on macOS
Begin by opening your web browser, Safari, on your Mac.
Choose Safari > Preferences… from the menu bar.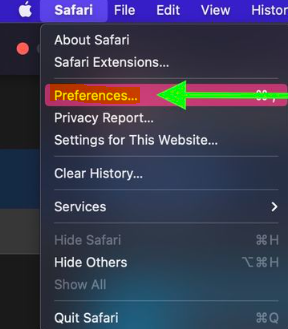 To manage your website's data, go to the Privacy page and click the Manage Website Data…

Select the website that you want to remove cookies from, then click the Remove button. Simply clicking the Remove All button will clear Safari of any and all website data.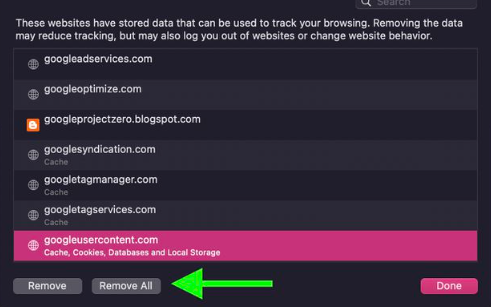 Be aware that you have the option to prevent Safari from saving cookies in the future by selecting the "Block all cookies" option in the settings for Safari (Settings -> Safari on iOS, and the "Privacy" tab of Safari's Preferences on macOS). However, you should be aware that some websites will use cookies to enhance your surfing experience in some way, such as by remembering your login information. Because of this, you should carefully consider your decision before selecting this option.
FAQs
When you delete cookies from your computer, the information that has been kept in your browser is also deleted. This includes the passwords to your online accounts, as well as your preferences and settings for websites. If you share your computer or device with other people and don't want them to see what you've been looking at on the internet, deleting your cookies can be a good step to take.
You may view a list of the cookies that have been actually installed locally on your computer by clicking the See All Cookies and Site Data button. You can go through each of them individually and eliminate them as you see fit. It's probably not a bad idea to just run a Remove All on all of your cookies once every few months, just to clear things away.
To answer your question, how frequently should you clean these cookies? If you are using a computer in a public place, you should clear them off along with any other data, such as your browsing history, as soon as your session is over. If the device in question belongs to you, it is recommended that you delete all cookies from it at least once a month in order to maintain its clean appearance.
Erasing Safari's cache on its own will not destroy your passwords; but, clearing Safari's history and deleting cookies will. This is due to the fact that when you delete all of your cookies, any saved passwords in Safari will also be deleted along with them. Also, bear in mind that deleting anything from your history will also remove any cookies that were linked with those items.
It is strongly recommended that you do not accept cookies, and if you find that you have done so inadvertently, you should remove them. Cookies that have gone stale. If a page on a website has been updated, the data that has been cached in cookies may become incompatible with the new site. When you try to upload that page again in the future, this can cause you some difficulties.