How to Delete Profiles on Xbox One and Xbox 360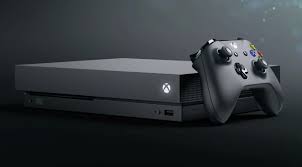 Is it necessary to erase a profile from your Xbox One or Xbox 360 console? Some of your friends or siblings may have utilized your old console account, and you may no longer require that account for any reason. In any case, removing a profile will accomplish the desired result. This is also useful if you login in on a friend's console to play an online game with them and want to make sure you don't leave the console signed in after you've finished playing.
It doesn't matter what happened, you may quickly delete previous profiles and accounts from your Xbox system. Delete profiles on Xbox One and Xbox 360 by following the steps outlined in this article.
Read Also: How to Update Your Xbox
Before You Delete an Xbox Profile
Let's take a brief look at what occurs when you delete an Xbox profile to get things started.
The stored account will only be removed from your Xbox system during this process. It does not entirely destroy the account, so anything saved in the cloud, such as Achievements or saved data uploaded to Xbox Live, will remain safe and intact. You are able to sign into the account on another Xbox with the same sign-in information as the first.
If, by chance, you decide to permanently shut your Microsoft account, you may find further information on the account closure website of Microsoft.
Other than that, if you have any local data on your Xbox that hasn't been synchronized to the cloud, you should do so first before uninstalling the profile. Before you begin, ensure that your Xbox is connected to the internet and that you have backed up your game saves. If you don't, you risk losing any data that hasn't been synchronized.
How to Delete Profiles on Xbox One
The following are the steps to take in order to remove a profile on Xbox One:
1. To access the Guide, go to the main menu and press the Xbox button.
2. Scroll down to the Profile & system area (which is shown by your profile symbol at the top of the page), then choose Settings from the drop-down menu.
3. Select Account > Remove accounts from the drop-down menu.
4. Select the account you want to delete, then click Remove to confirm your decision.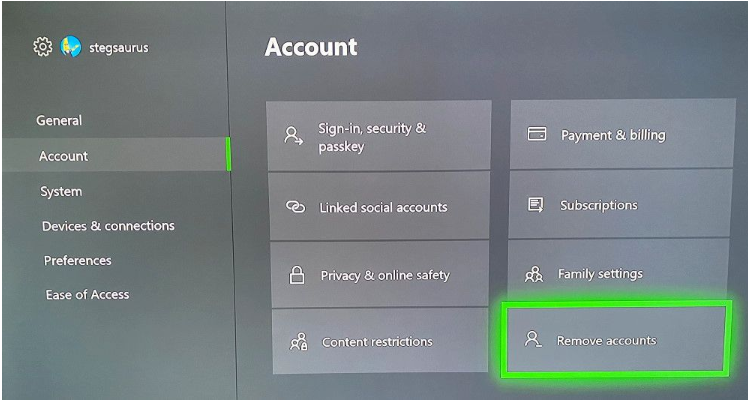 How to Delete Profiles on Xbox 360
You may remove a profile on your Xbox 360 by doing the following steps:
1. Navigate to the Settings menu and select System, followed by Storage.
2. In the event that you do not have an external storage device attached to your system, choose Hard Drive as your storage option. In the event that you are using external storage, choose All Devices instead.
3. Select Profiles from the drop-down menu and select the profile you wish to remove. Select Delete from the drop-down menu.
After that, you'll have to decide what kind of deletion you wish to make. Select Delete Profile Only if you only want to save the saved games and achievements from the account. By selecting Delete Profile and Items, you will finish the process of removing everything related with that particular account.
Video
It's Easy to Delete Xbox Profiles
You should now be aware of how to delete profiles from your Xbox One and Xbox 360. It's simple to close a secondary account, whether you need to do so because someone has moved out of your residence or because you want to get rid of an old secondary account.