How to Delete Resume on LinkedIn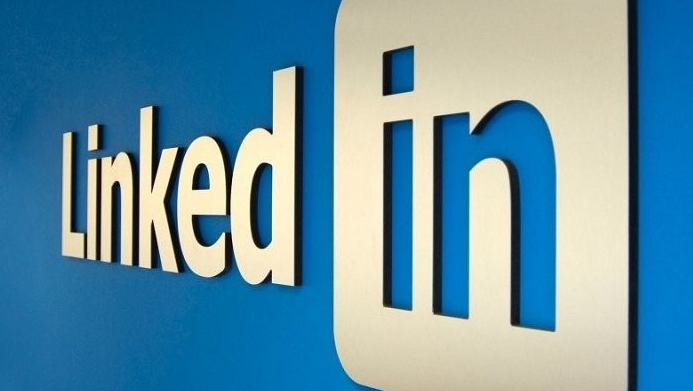 A social media site called LinkedIn is utilized for business-related activities. With the help of LinkedIn, finding a job has become simpler than previously. LinkedIn has placed everything under one roof, eliminating the need for us to constantly search the internet for the ideal employment and disorganizedly prepare data for each employer. By submitting resumes, you can quickly discover jobs with this app. If multiple resumes are submitted to LinkedIn, you may always remove the ones you don't want. In this article, you may learn how to erase your resume from LinkedIn on the mobile app or desktop. Consequently, let's begin:
Read Also: How to Post an Article on LinkedIn
How to Delete Resume on LinkedIn
On Mobile App:
1. On your smartphone, open the LinkedIn app.
2. On the left side of the screen, tap the Profile symbol.
3. At the bottom of the screen, select Settings.
4. Select Data Privacy from the menu.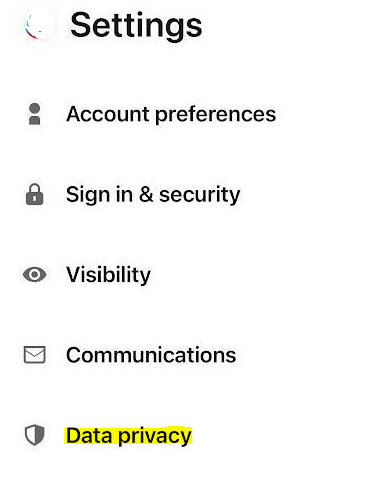 5. Tap the Job Application Settings button located under the Job seeking preferences menu.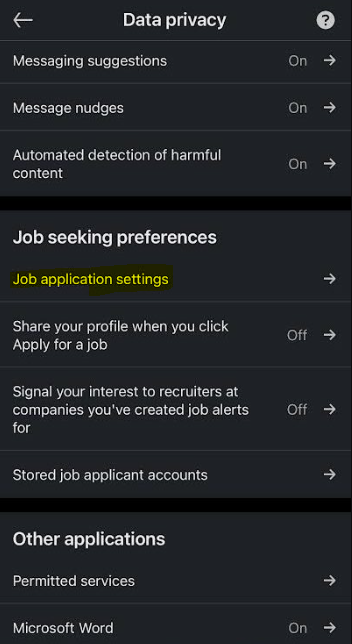 6. You can find the resumes list Under the Manage your Resumes option.
7. Tap the Delete button after tapping the Three vertical dotted lines next to the one you want.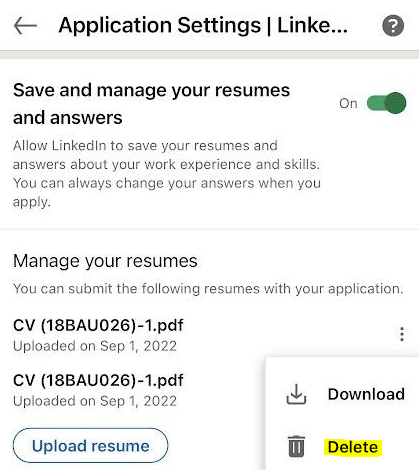 On Desktop:
1. Open up a web browser and go to the Linkedin page.
2. Sign in to your account by providing the necessary information. If you have forgotten your current  LinkedIn password, reset it.
3. Tap the Me symbol after logging in to see your profile.
4. Select Settings & Privacy from the list of choices.
5. On the left menu pane, select Data Privacy. Scroll down to Job Seeking Preferences.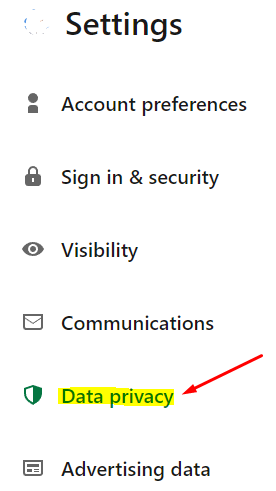 6. Select Job Application Settings from the menu that appears under that.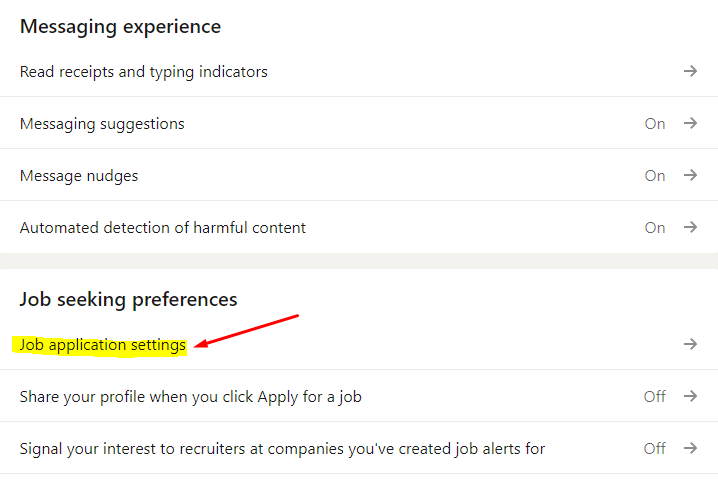 7. Select the resume you want to remove or delete from LinkedIn by tapping the three-dot icon next to it.
8. To remove it from your Linkedin account, use the Delete option at the end.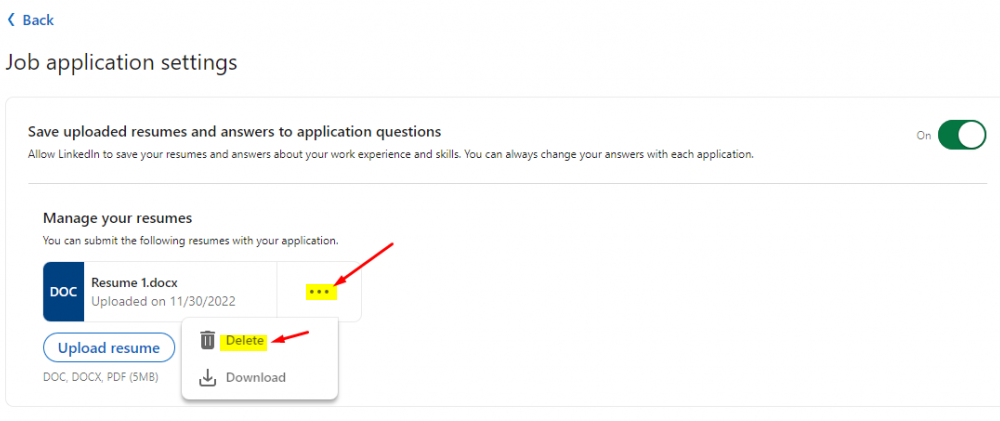 FAQs
Where can I find my uploaded resume on LinkedIn?
Choosing "Settings & Privacy." Find "Job seeking preferences" under the sidebar's "Data Privacy" section. Select "Job application settings" from the menu. On the following page, under "Manage your resumes," you will find the resumes you have posted.
Why is HR looking at my LinkedIn profile?
Recruiters want to know that you are capable of doing the work, that you will excel at it, and that you will produce results. They'll check over your LinkedIn profile to learn more about your accomplishments and how you've applied your talents and experience.
Does LinkedIn store your resume?
Your four most recently submitted resumes will be saved on LinkedIn so you can use them again for subsequent job applications. A résumé that you upload when creating an account won't be kept.
How many resumes can I have on LinkedIn?
On LinkedIn, you can save up to four recently uploaded resumes. If you're applying for a job through LinkedIn rather than a company's website, you can reuse resumes for subsequent job applications. You can also add or remove your resumes on the Job applications settings page.
Can people see my saved jobs on LinkedIn?
The 'Save LinkedIn Job' feature is a private tool, so neither the recruiter nor anybody in your network can tell if you have saved a job. Your saved LinkedIn jobs are only accessible by you.