How to Post an Article on LinkedIn

By publishing articles on LinkedIn, you may increase not only the number of followers you have on the site but also the number of connections you have by sharing your professional expertise with those to whom you are connected. The article publishing tool on LinkedIn is accessible to many members, and this tool allows users to create their own articles with a maximum length of 125,000 characters. These articles can be published on LinkedIn. The steps necessary to post an article on LinkedIn are outlined for your convenience. So let's get started:
Read Also: How to Get LinkedIn Premium for Free
How to Post an Article on LinkedIn
1. Navigate to linkedin.com and sign in to your account if prompted to do so.
2. Navigate to the "Post Creation" box in the center of your homepage and select the "Write an article" option.

3. Enter your content by hand or by pasting it from another source, then add a headline, a picture, and format it according to your preferences before clicking the blue "Publish" button in the upper right corner of the page.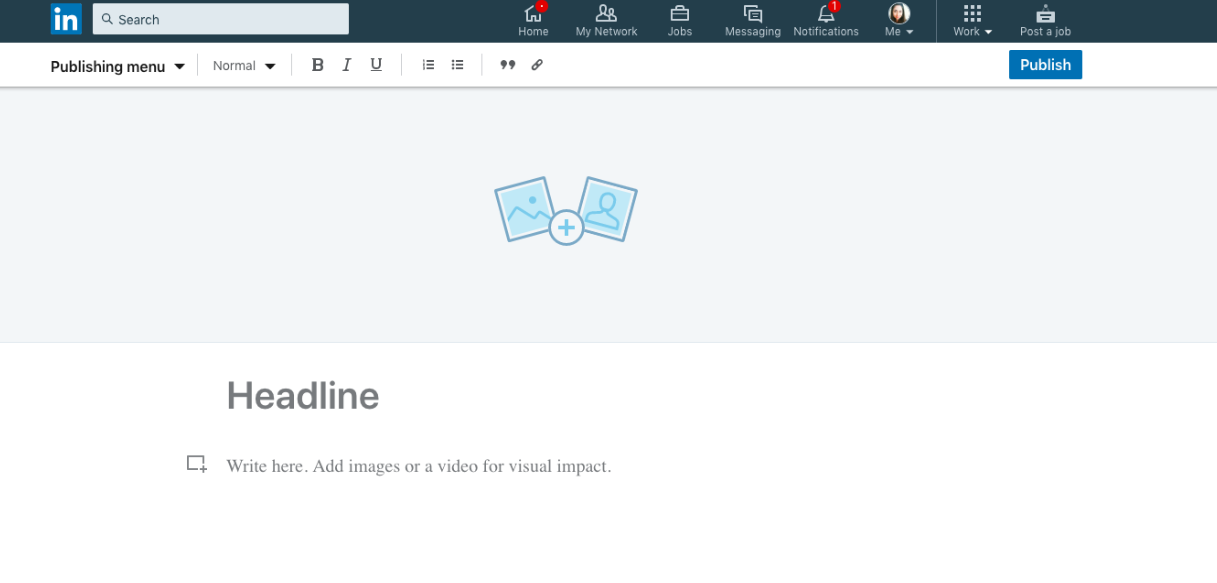 4. Confirm your selection by clicking "Publish" once more within the pop-up window that has appeared.
When you publish an article, it will appear in your profile's "Articles" area after it has been published. It will be shared with your contacts and followers in the newsfeed (and sometimes shared as a notification), and those who aren't already following you will have the opportunity to do so from the published article.
FAQs
Can I upload an article to LinkedIn?
It is possible for all users and admins (super admins or content admins of a LinkedIn Page) to submit articles on topics relevant to their areas of expertise and interests. In the Activity section of your profile, articles will be displayed for you to read.
Why can't I post an article on LinkedIn?
Remember the following in the event that you try to write a new post and you receive an error message: You must have super or content admin access to post on your Pages. Check that the technical specs of the medium are accurate. Check to see that your post has no more than 40 mentions.
How do I post content on LinkedIn?
Using the share box that is located at the very top of the LinkedIn homepage, you are able to post and share material on LinkedIn. Use If you want to explore additional sharing choices while using the desktop version of LinkedIn, you must first start a post from the primary share box. To view a larger version of the image, activate. You may share postings by using the Start a post button.
Are LinkedIn articles free?
Not only do LinkedIn Articles not cost you anything, but they are also one of the most effective strategies to broaden your professional network. One of the methods to improve the visibility of your profile is to share articles; when the article is one that you've written, it's even better.
Where do I put my published articles on LinkedIn?
If you haven't added the Publications area to your profile just yet, scroll down below the Contact Information section at the top of your profile and select the View More link. This will bring you a complete list of sections that you can add to your profile. Click the Add Publications button located in the section under Publications.
When should you post an article on LinkedIn?
Our analysis indicates that the most productive time to publish on LinkedIn is at nine o'clock in the morning on Tuesdays and Wednesdays. When it comes to posting on LinkedIn, the weekends are often the worst days of the week to do so. People may regard LinkedIn as a work-related social media network, and hence view it as something to avoid on their days off. This could be the cause of the lower participation.