How To Delete WhatsApp Account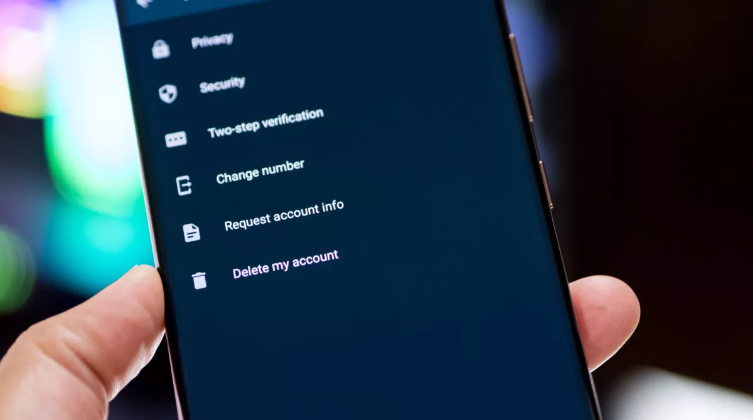 WhatsApp revised its privacy policies and now requires users to share data with Facebook and the other firms affiliated with Facebook. This shift is being made with the intention of providing Facebook with a means through which it may get more data on what you do inside WhatsApp so that it may better customise advertisements across all of its platforms. So, let's take a look at the process of deleting your WhatsApp account as well as the reasons why you might want to think about doing so.
Why need to delete your WhatsApp account
Back in 2016, WhatsApp had a policy that was quite similar to Facebook's regarding the sharing of user data, but users had the opportunity to opt out of the policy. This feature is no longer accessible, and if you do not accept the updated terms of service by February 8, you will no longer be able to use WhatsApp.
Consequently, if you do not want for your data to be shared with Facebook, you should immediately cancel your WhatsApp account. Facebook has repeatedly demonstrated that it cannot be trusted with our data, and under the new terms, it will get a lot of data from WhatsApp, including information from your profile, your IP address, your phone contacts list, diagnostic data from the app itself, and app logs. Facebook has also shown that it cannot be trusted to protect our data.
Therefore, it would be a good moment to erase your WhatsApp account, if ever there was one. Because of the inextricable connection that the service has to essential infrastructure in a large number of nations throughout the globe, including India and Brazil, it is not viable to get rid of the service in these parts of the world. But if you're in a situation where you don't use WhatsApp all that much, you should give cancelling your account considerable consideration. The following is a guide that will show you how to deactivate your WhatsApp account if you are willing to do so.
How To Delete WhatsApp Account
Launch WhatsApp by selecting it from the app drawer or the home screen.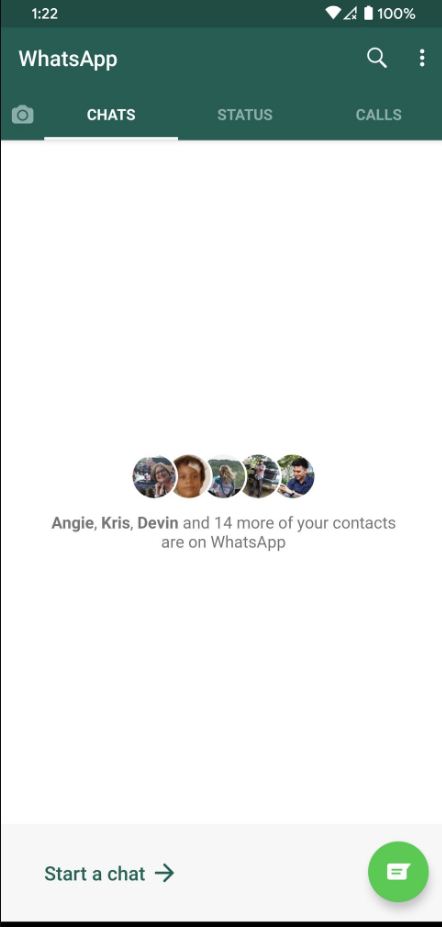 Tap the three dots that appear vertically in the upper right corner of the screen.
Choose Settings.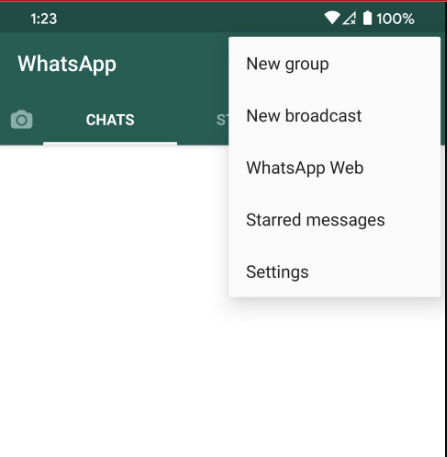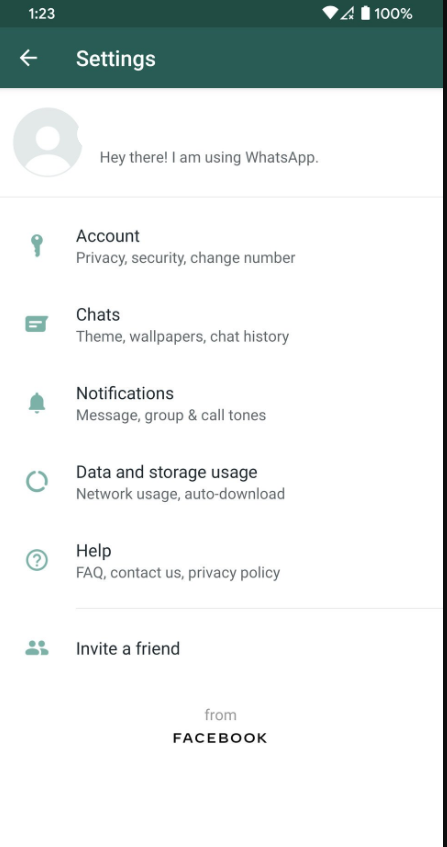 Select the Delete my account option.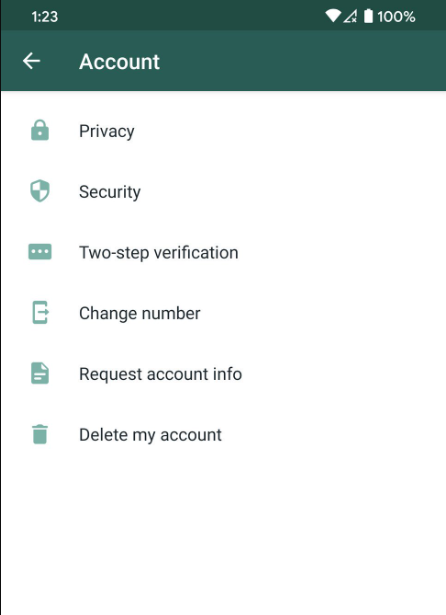 Your phone number may be found here.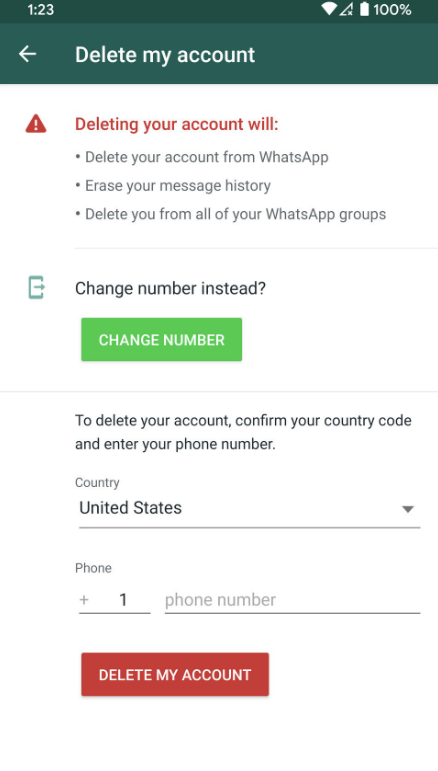 Select the Delete my account option.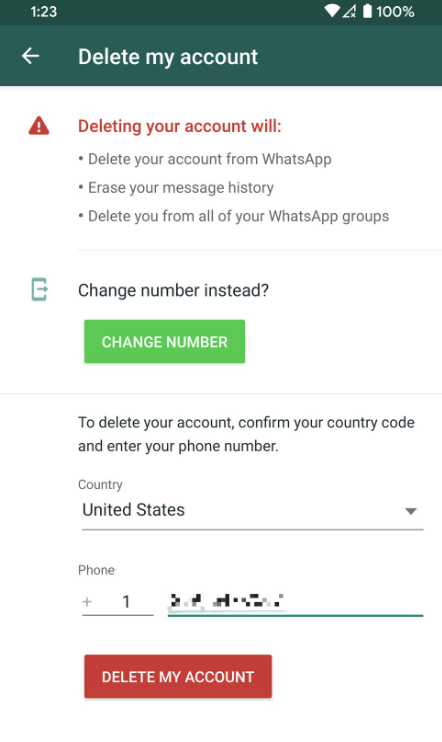 WhatsApp requires you to provide a reason for why you want to delete your account before it would allow you do so. Prepare it for use here.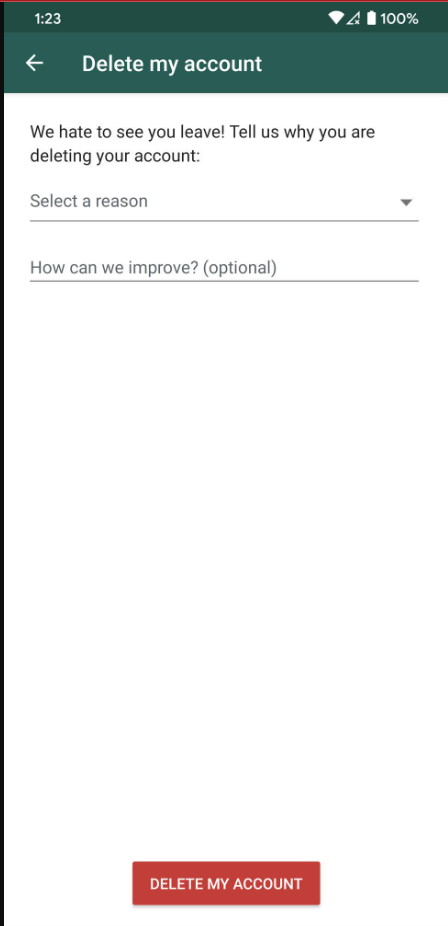 Select the Delete my account option.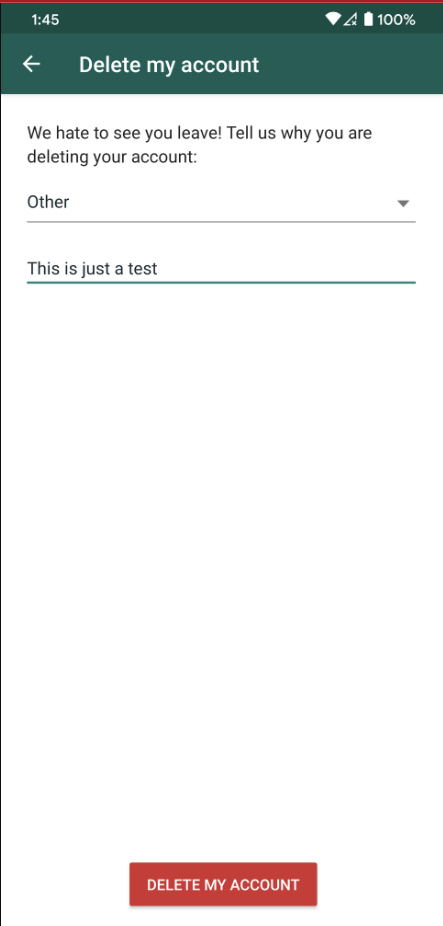 Tap Delete my account one more time to complete the process.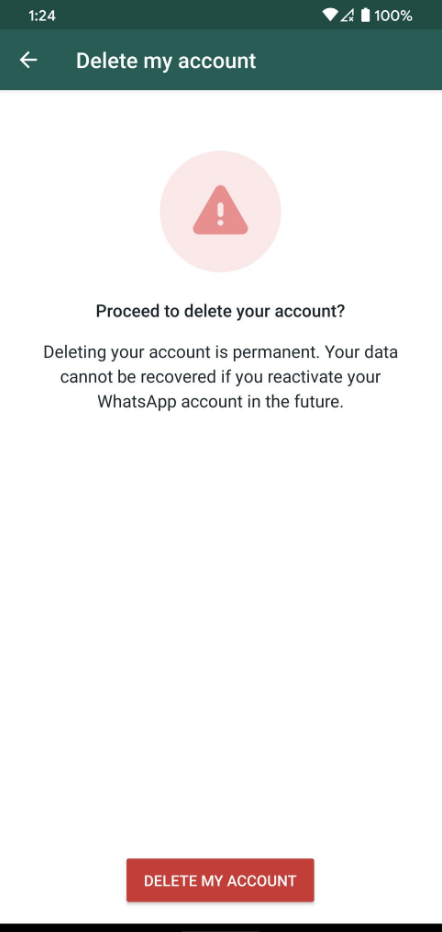 Your WhatsApp account will be permanently removed from service after you have selected the Delete my account option a total of four times. When you delete your account, WhatsApp will remove all of the information linked with it from its servers. This includes any information that was backed up to Google Drive. You will have to start the process of setting up your WhatsApp account from scratch if you ever wish to use the app again.
If you are interested in a different service, there are several excellent messaging applications designed for Android from which you may choose. It offers all of the privacy-focused features you're looking for in a messaging service, and it doesn't sell your data to third-parties, which brings me to my recommendation: Signal (opens in new tab). Signal is one of the greatest alternatives to WhatsApp that we provide.
Read Also: How To Change Name on PayPal
FAQ's
Why is it that I can't remove my WhatsApp account?
Only during the first hour after sending a message are you able to recall it. After then, the option to delete for everyone will no longer be available to you. If you attempt to delete a message more than an hour after sending it and the icon to delete it doesn't appear, you may have tried to delete it too soon.
Is it possible to temporarily erase my WhatsApp account?
At this time, there is no option to suspend WhatsApp's functionality. At least, not when you're using the software itself. Therefore, if you wish to temporarily stop receiving any messages on WhatsApp, you may do so using the application settings on your Android device. The following is what you are going to need to do: Navigate to Settings > Apps > WhatsApp, and then click the Force Stop button.
Does deleting WhatsApp account delete conversations?
If you delete your WhatsApp account, your previous chats on their WhatsApp account will not be removed. This means that even after you delete your account, they will still be able to read the text messages that you have previously exchanged with each other.