How to Delete Your Zoom Account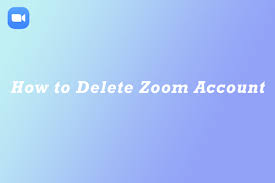 Are you looking for information on how to delete your Zoom account? If so, you have come to the right place. In this blog post, we will walk you through the process of deleting your Zoom account. Keep in mind that this process is irreversible, so be sure that you want to delete your account before proceeding. Let's get started!
Read Also: How to Create Polls in Zoom Meetings
How to Delete Your Zoom Account
This modification is something that can only be done online on your desktop computer; you cannot make it using the desktop app or the mobile app. In addition, the change is irreversible and cannot be undone once it has taken effect.
1. Utilizing either a Mac or a PC, open the Zoom website in the internet browser of your choice.
2. In the upper right-hand corner, click the link that says "My Account."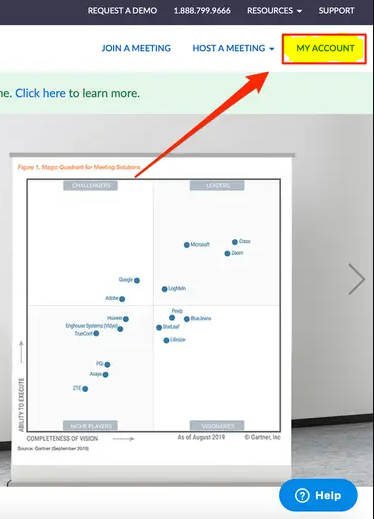 3. In the panel on the left-hand side, navigate to the "Admin" category, and then click on "Account Management."
4. Navigate to your "Account Profile," and from there, select "Terminate my account."
5. Doing so will cause a pop-up to appear, requesting confirmation that you want to delete your account. To finish the process, you need to click the "Yes" button in blue. You will then be signed out of Zoom and taken to the site, where a little pop-up will inform you that your request to terminate your account was successful. You will not be able to reinstate access to your account; however, you are free to establish a new profile if you so want.

FAQs
Can I cancel my Zoom account anytime?
At any moment, you are able to terminate your Zoom subscription or any add-ons that you have purchased.
Can you have 2 Zoom accounts?
You might create a separate account for work and one for personal use, which would make things sufficiently more complicated. But there are some persons who have many work accounts, each of which was given to them by a different employer or customer. You won't run into any issues if you use numerous Zoom accounts as long as you keep them on their own individual devices.
Can you cancel Zoom after 1 month?
You are able to cancel any and all of your subscriptions at any time prior to the beginning of the subsequent billing period. Should you fail to cancel your subscription, it will continue to be renewed without your intervention. You have the ability to make additional adjustments to your subscriptions, such as modifying the billing cycle or increasing or decreasing the total number of licences.
Why can't I delete my Zoom account?
Users with the Basic or Free Zoom plan have the ability to quickly delete their Zoom account at any moment. However, in order to close their account, paid Zoom users must first cancel their subscription to the service. In addition, a user of Zoom cannot delete their account by using the Zoom mobile apps; rather, they will need to use the Web site in order to complete this action.
Can you pay monthly for Zoom?
Zoom provides its users with the option to subscribe to its paid services on a monthly or yearly basis. Credit cards and PayPal are both acceptable methods of payment for this purchase. Find out more information about the different Zoom plans and subscription add-ons.