How to Disable All Snapchat Notifications on Android or iOS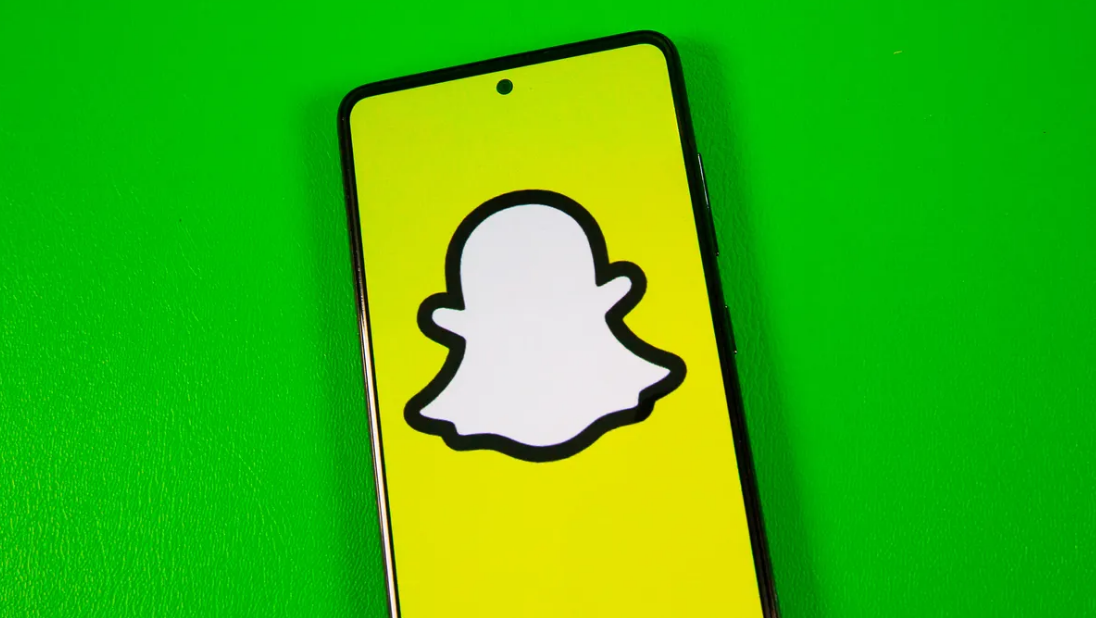 Snapchat is popular due in large part to its user-friendly layout and its myriad entertaining features. You might not be aware of how much time you spend on this app because it features a variety of different activities, such as mini-games, an interactive map, streaks, and chats. Consider turning off the notifications for Snapchat in order to help reduce some of the notification overload you are experiencing. You have the option of turning off just the ones that aren't really relevant to you or turning off all of the notifications. This article will walk you through the steps necessary to turn off all Snapchat alerts on either your Android or iOS device. So let's get started:
Read Also: How to Report Someone on Snapchat
How to Disable All Snapchat Notifications on Android or iOS
On Android:
You can also turn off all of Snapchat's alerts at once by going into the Settings app on your Android device and making the appropriate changes there.
1. First, open the Settings app, and then from the menu, select the Notifications option.
2. From the screen that displays notifications, access the drop-down menu and select App settings.
3. To disable the alerts that Snapchat sends you, swipe the button to the left as shown in the image.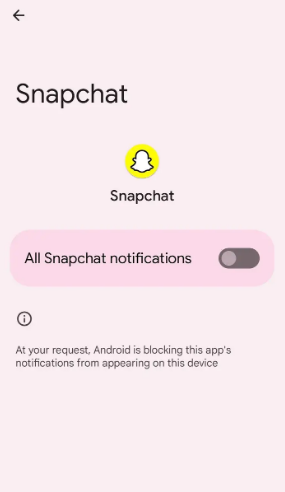 On iOS:
If you want to disable all of your Snapchat alerts, you may do so by turning off all of the notification options within the Snapchat app; but, there is a far simpler method that only requires one tap, and that is by using the Settings app on your iPhone.
1. Launch the Settings app and scroll all the way down the list of apps until you see Snapchat.
2. Tap Snapchat.
3. Select the Notifications tab.
4. Swipe the button to the left to deactivate any and all alerts that Snapchat sends you.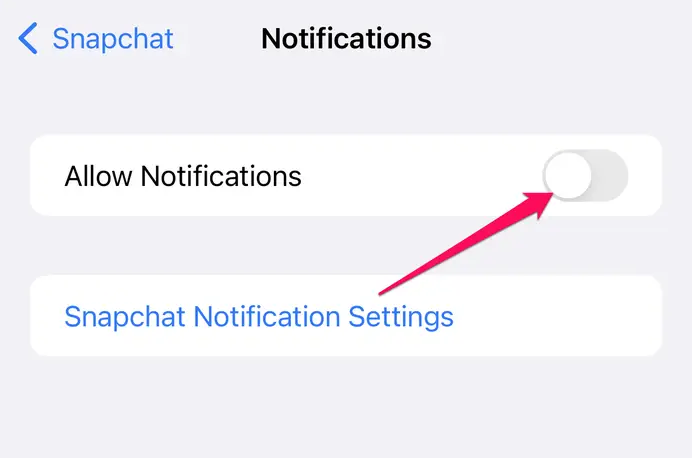 FAQs
Can you turn off individual notifications on Snapchat?
In the section titled "My Account," select the Notifications option. Select the notifications that you no longer wish to receive. Swipe the buttons to the left for each type of notification that you do not wish to receive on your iPhone by following these instructions.
Why do I get notifications when someone posts on Snapchat?
Take care not to overlook anything. Did you know that you can use Snapchat to set up notification alerts for specific friends' stories as well as the stories of accounts that you follow? When you enable Story notifications for a certain account, the programme will send you a notification whenever that account publishes a new Story.
Why do I get notifications of random people on Snapchat?
Notifications from Snapchat regarding new contacts joining
There are various instances in which the notifications pertain to new contacts signing up for Snapchat. What is this, exactly? There are even individuals who, after deleting some contacts from their account, receive a notification from Snapchat asking them to add those contacts back to their account.
Does Snapchat notify someone if you open the chat?
There is a notification mechanism built into Snapchat messaging that can inform you when the other person you are chatting with has opened your conversation window. On the other hand, some users find this frustrating, particularly when they only want to verify something fast without beginning a complete chat with the app.
Why do I get ghost notifications on Snapchat?
Notifications are displayed for call attempts that were not completed. When someone uses Snapchat to contact you and you don't answer, a notification will appear until you "view" or click on the missed call in the chat screen where you view all of your Snaps. This notification will remain until you view the missed call.
What does clearing cache on Snapchat do?
The data that is stored in your Snapchat cache helps the app run more quickly. You can delete the cache if you need to fix any problems or if you need to make more space available on your device's storage.