How to Disable Facebook Messenger's Chat Heads on Android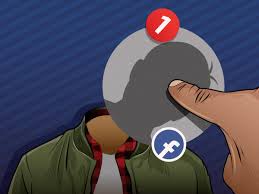 You know what's awesome, don't you? IMing with people you know, including coworkers, friends, and family. You know what's really aggravating, don't you? Having their visage hover above everything else on your phone, including the time and the date. And Facebook Messenger operates exactly the same way; here's how to disable the floating face icons on an Android device.
The functionality itself is referred to as "Chat Heads," and it appears to be a sound idea; indeed, there's a chance that some users will even enjoy using them. That's quite sweet! We are happy to hear that you enjoy using them. However, if you find yourself in the camp of those who "don't like it" and just want to get rid of them, we have a solution for you. There are two approaches that you may take to deal with this situation. The first one is to dismiss the heads that are moving around on your screen if you only want to get rid of them momentarily. However, if you decide that you never want to see another Chat Head again for the rest of your life, you have the option to fully disable them.
Let's begin with the second option since, quite frankly, it's the most logical one.
Read Also: How to Connect a PS5 Controller to an Android Phone
How to Disable Facebook Messenger's Chat Heads on Android
You are going to turn off Chat Heads for the primary Messenger window. Simply launching the Messenger app or tapping any of the currently open chat heads will get you there (which takes you to Messenger).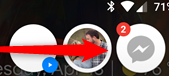 Find the tiny icon of your own gorgeous face in the top right corner of the Messenger programme; it's the one with the smiley face. Touch that.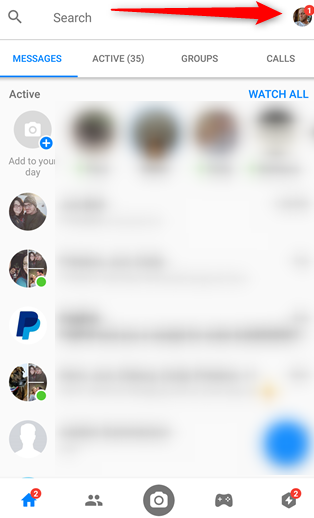 Scroll down until you find the entry for "Chat Heads," and then deactivate the small slider located there. You no longer need to worry about Chat Head interfering with your life.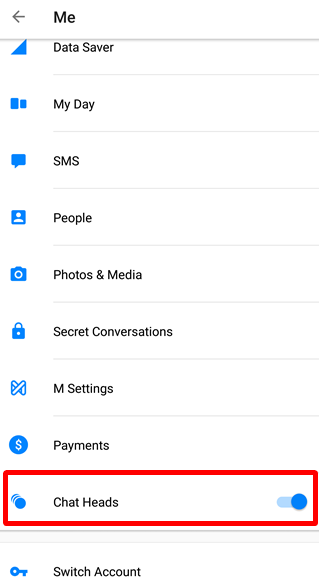 FAQs
How do I turn off chat heads on my Samsung Galaxy?
You have the option of removing the bubble popup from the screen of your phone whenever a conversation has reached its conclusion or when you decide you no longer wish to chat. To move the bubble icon toward the bottom of the screen, simply touch and hold the icon's bubble until it begins to move.
How do I turn off chat heads in Messenger 2021 Iphone?
Swipe to the left to enter the Chat screen, then hit the icon in the top right corner of the display, then select "Turn Of Chat" to deactivate the Chat feature. Keep in mind that this will not eliminate all of those obnoxious little heads that are cluttering up your display.
What is a chat bubble?
You may set notifications for chats to display as small circles on the screen of your Android device by using a feature called bubbles. They are not large enough to divert your attention from what you are doing, but they are constantly accessible in case a brief message requires a response from you.
What is chat heads on Messenger?
A notice for Facebook Messenger that shows in the form of a circular icon at the very top of the active screen.
Can you tell if someone is checking your Messenger?
When you see a blue circle with a checkmark next to your message, this indicates that your message has been successfully sent. If the circle that appears next to your message is filled in blue, this indicates that your message was successfully delivered. In addition to this, whenever one of your friends reads your message, a thumbnail version of that friend's profile picture will appear next to your message.