How to Disable or Turn Off Shuffle on Spotify for Android/iOS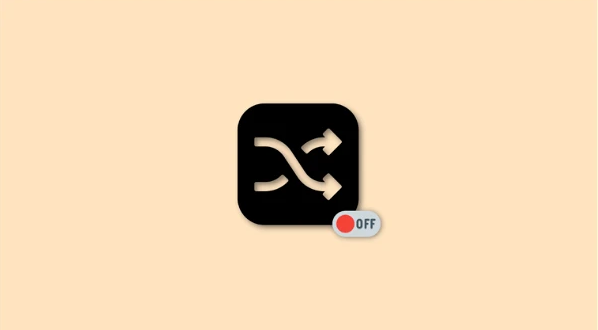 Utilizing the shuffle function on Spotify is a fantastic way to add some variation to the music that you are listening to, which is especially helpful when you are having trouble deciding which song to listen to next. However, it might be a little annoying when you're in a good mood owing to an upbeat song, only to have it ruined by a heartbreak ballad that comes on after it. This can happen when you're listening to music on a radio station. This essay will guide you through the process of turning off or disabling the shuffle feature that is available on mobile devices when using Spotify. So let's get started:
Read Also: How to Turn On or Off Autoplay on Spotify
How to Disable or Turn Off Shuffle on Spotify for Android/iOS
There are a lot of important differences between the free tier of Spotify and the Premium tier, the most noteworthy of which being the required shuffle and the commercial breaks. There are also a lot of other essential differences. To put it another way, if you subscribe to the free plan, you won't be able to turn off the shuffle function in the majority of the playlists that you create.
If, on the other hand, you have a subscription to Spotify's Premium plan, you can stop the shuffle feature on either the iOS or Android app by following the procedures that are outlined below:
1. Launch the Spotify app on your mobile device, whether it's an Apple or an Android.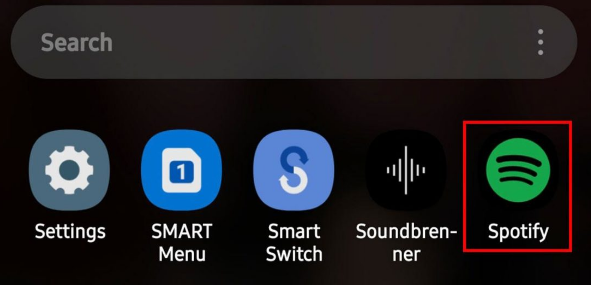 2. You have the option of searching through your personal collection for the song or playlist that you want to listen to, or you can use the search bar.
3. Simply touching on the shuffle indicator at the bottom of the playback bar will give the impression that it has been removed entirely from the display.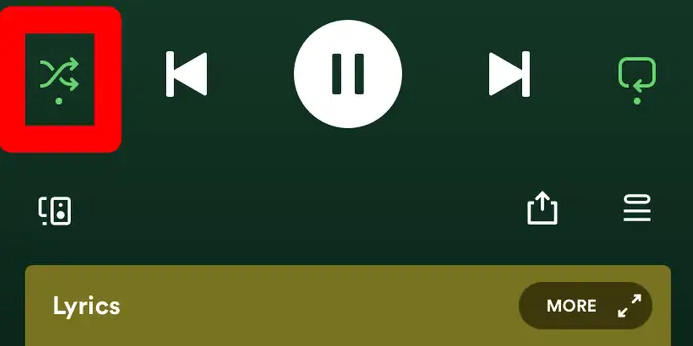 FAQs
Did Spotify remove shuffle option?
The play and shuffle buttons on Spotify are going to be completely separated, however this will only be available to Premium customers. The firm made the announcement today that it will begin to roll out independent buttons for the two functionalities, which will eventually replace the combined play/shuffle button that is currently located at the top of artist pages and playlists.
Why is Spotify playing random songs?
If you have Autoplay enabled on Spotify, this could be the reason why random songs are being added to your playlist. It's possible that you accidentally activated this feature, or that it was turned on by default in your device. Whatever it is, it could result in Spotify adding additional songs to the playlist that you have created.
Why isn't my playlist playing on Spotify?
Check to see that Spotify can run on your device and that it has the most recent update. Your gadget has a memory capacity of at least 250 megabytes (MB). Spotify is not being prevented from playing by your firewall (desktop only).
Why is Spotify not playing next song automatically?
To access the dropdown menu, click on the image of your profile that is located in the top right corner of the page. Select the Settings menu option. Check to see that the "Autoplay" setting is turned on. It is necessary to restart Spotify in order to guarantee that the modifications took effect.
Which Spotify is free?
You are limited to listening to music at either regular (96 kilobits per second) or high quality (160 kilobits per second) quality on Spotify Free, and you are unable to alter the bitrate further. If you have high-end headphones or speakers, upgrading to Spotify Premium gives you access to Very High quality streaming at 320 Kbps, which can improve the quality of the audio output and make it more detailed.
Is Spotify free without premium?
You are able to use Spotify without paying anything, but the free version has less features. You are allowed to skip up to six times each hour on the free plan, and you can play music in shuffle mode. This feature is available every hour. You won't be able to listen to Spotify Radio, but you can access the Daily Mix playlists.