How to Disable or Turn Off Voice Chat in Rocket League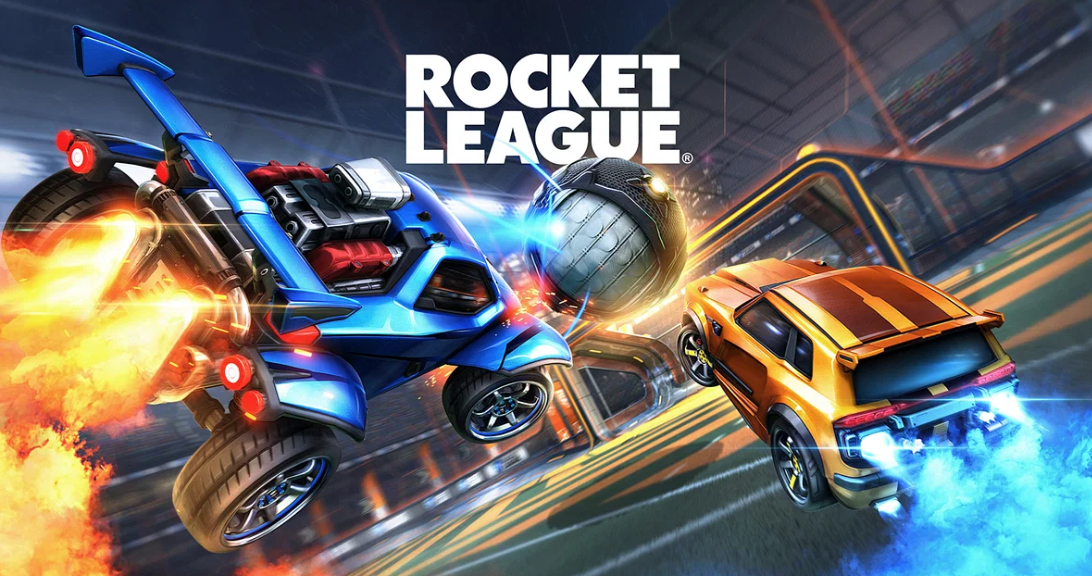 Voice chat is now available for use by players in Rocket League, making it easier for them to connect with one another. Not only does this make it possible for players to better coordinate with one another, but it also makes it feasible for players to talk to one another and communicate orally within a game that previously only supported text chat. Players may now talk to one another and interact verbally with one another within a game that previously only supported text chat. On the other hand, it's possible that some players will find it more enjoyable to turn off this aspect of the game entirely. By reading the information that is provided in this post, you will get the knowledge necessary to turn off voice chat in Rocket League. So let's get started:
Read Also: How to Air Dribble From a Wall in Rocket League
How to Disable or Turn Off Voice Chat in Rocket League
After starting Rocket League for the first time, you will need to navigate to the "Settings" option as soon as possible. To access the settings menu, you can either press the button labeled "cross" or the "A" button. To change the chat settings, either toggle the R1 (or RB button) or click on the "Chat" part of the options menu once you've reached this menu.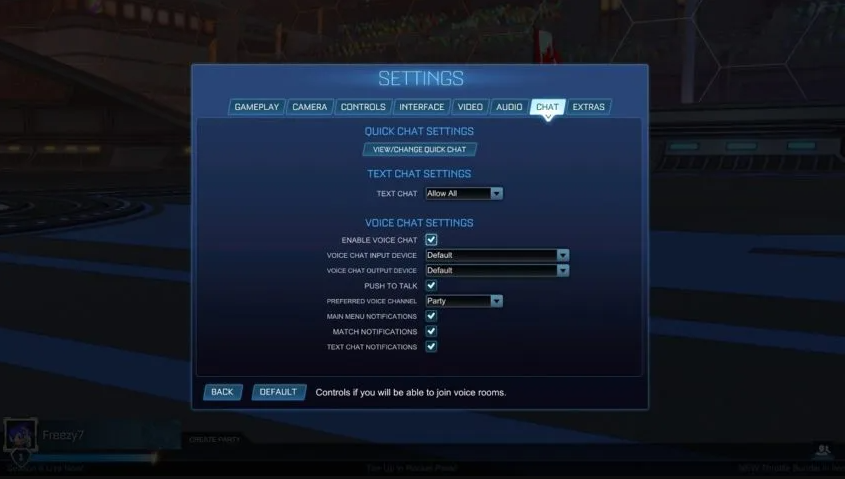 You now have a few options available to you, particularly if you are working on a personal computer (PC). Simply deactivate your voice chat fully by selecting the first checkbox located under Voice Chat Settings. After that, it will switch off your microphone entirely, so nobody will be able to hear you munching on some Cheetos or having a conversation with your children, if you have any. On the other hand, you have the option of keeping push-to-talk on so that you can speak with the rest of your team while the game is in progress. If you choose this option, you will not be silenced until you press a particular button.
In addition, if you don't want to see any form of contact from other players, you have the option to turn off the text chat completely, which is located on the top left of the screen when the game is being played. This option can be found on the top left of the screen. It can be changed in many different ways, including the ones listed below:
Allow All
Team Only
Friends Only
Quick Chat Only
Team Quick Chat Only
Tactical Quick Chat Only
Disabled
If you want to use a microphone other than the one that is set as the default on the computer, you may also modify the input and output device on the computer. When playing games in the past, having the voice chat feature turned on was not a good idea. For instance, the now-forgotten Destruction All-Stars had voice chat turned on by default, but many players were unaware that they could actually be heard by other players in the game.
FAQs
Is Rocket League voice chat disabled?
Launch Rocket League, and then navigate to the Settings menu. Select the Chat tab from the menu. Make sure the box labeled "Enable Voice Chat" is checked. Make sure you're in the Audio tab.
Does Rocket chat have voice chat?
Rocket Chat provides a voice channel feature set in order to fill this void and prevent agents' and customers' experiences from being splintered into multiple pieces. Because we are aware that your consumers anticipate being able to speak with a live representative over the phone when they need to, we have made this capability an essential component of our omnichannel contact center.
What is the longest Rocket League chat ban?
Bans on using chat begin at 24 hours, can be extended to 72 hours, and can continue to be extended up to one month. If the behavior continues, the user may be banned from both the chat and the game.
Did they get rid of game chat in Rocket League?
Rocket League players will once again have the ability to easily join voice chat channels for their teams and parties now that a new system has been implemented behind the scenes. It's been a long time coming, but Voice Chat is finally back!
Is the Rocket League Voice Chat good?
The PlayStation version of Rocket League's Voice Chat
We strongly encourage you to take use of the dedicated audio chat that is offered through the Party System in PS Plus. If you have an internet connection that is fast enough to play Rocket League online, then you should have no trouble carrying out these steps because the system is user-friendly, simple, and efficient. Additionally, the process is rapid.
What is the longest game in Rocket League?
When there was a wild overtime period added to the game. The astounding amount of play time that was added to the overtime was 18 minutes and 9 seconds.