How to Download your Google Docs Documents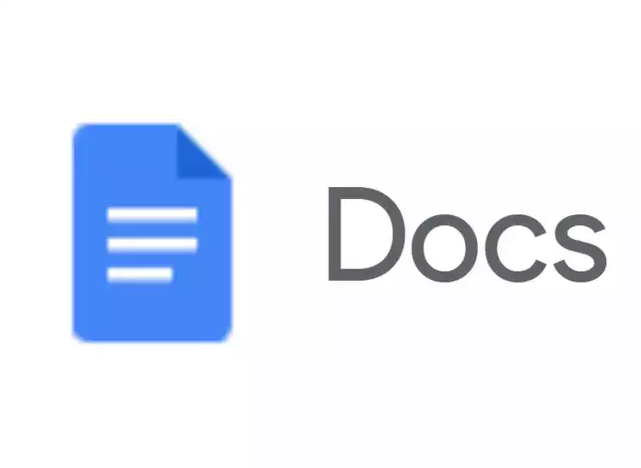 There are times when it is not sufficient to merely store a document in the cloud and make it accessible for later retrieval. It is possible that you will be required to give a text document that is formatted in a specific manner when you are talking with academics, editors, clients, or persons in charge of hiring. The process of converting a document that you have prepared using Google Docs into a format that is more traditionally used for documents is an easy one to complete. The process of downloading your papers from Google Docs will be broken down into steps and explained in this guide. So let's get started:
Read Also: How to Check for Plagiarism in Your Google Docs
How to Download your Google Docs Documents
In a web browser:
The "File" option can be found in the top-left area of the menu bar.
Place your mouse pointer over Download in the menu that drops down.
Choose the format of the file that you would like to use to save your document.

Your web browser's default download location is used whenever a document is saved using Docs.
On your Android or iPhone:
To access the menu, tap the three dots that are located in the upper-right hand corner of the screen.

Choose to share and export the file.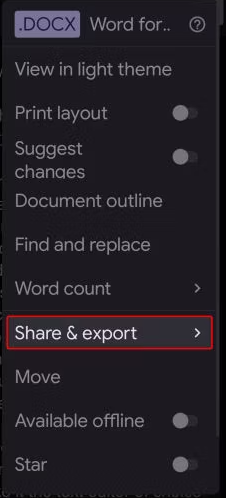 Select a file saving option.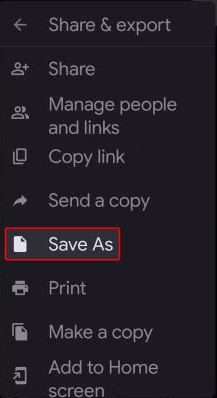 Choose the format of the file that you would like to use to save your document.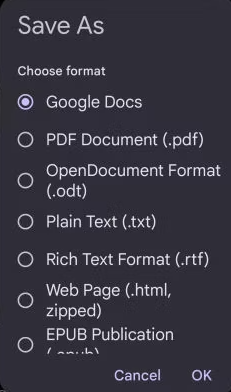 Because Google Docs saves your file to Google Drive when you save it on mobile, you will need to take an additional step to create a duplicate on your device. This is one of the quirks of saving on mobile.
FAQs
Why can't I Download a file from Google Docs?
Navigate to the Privacy and Security tab.
If all of a sudden you are unable to download files from Google Drive, the most likely cause is that your Privacy and Security settings have been altered in some way. Personally, I have my web browser set to reject cookies from third-party websites. If you done the same thing, you are able to continue blocking cookies from third-party websites, and you should.
Where do Google Docs get saved?
You can save a copy of a shared Google Docs file into the folder on your computer, or you can save the Google Docs file itself onto your computer. Google Docs will store your file in Google Drive automatically as soon as you stop working on it, but you also have the option to save a copy of the file in Google Drive.
Where are Google Docs stored on phone?
Launch the Google Drive app on an Android device such as a phone or tablet. Select Search Drive from the menu at the top. Make your selection from the following available choices: File types: For example, papers, photos, and PDF files.
Are all Google Docs stored in Google Drive?
Yes. Drive is a location for storing all of your files and providing access to them, whereas Docs, Sheets, and Slides are different sorts of web-based documents. Forms and Drawings are also included in this category. The term "Google Docs editors" refers to the collection of web-based editors that are offered by Google.
Where is Google Docs in Chrome?
Drive may be accessed by selecting the button located at the very top of the page if you have the new Google One Bar. You will be able to view all of the Google documents to which you have access within Google Drive. This includes all of the Google document apps such as Docs, Sheets, Slides, Forms, and Drawings. There are numerous different kinds of files that could appear.