How to Disable SharePlay on Your iPhone or iPad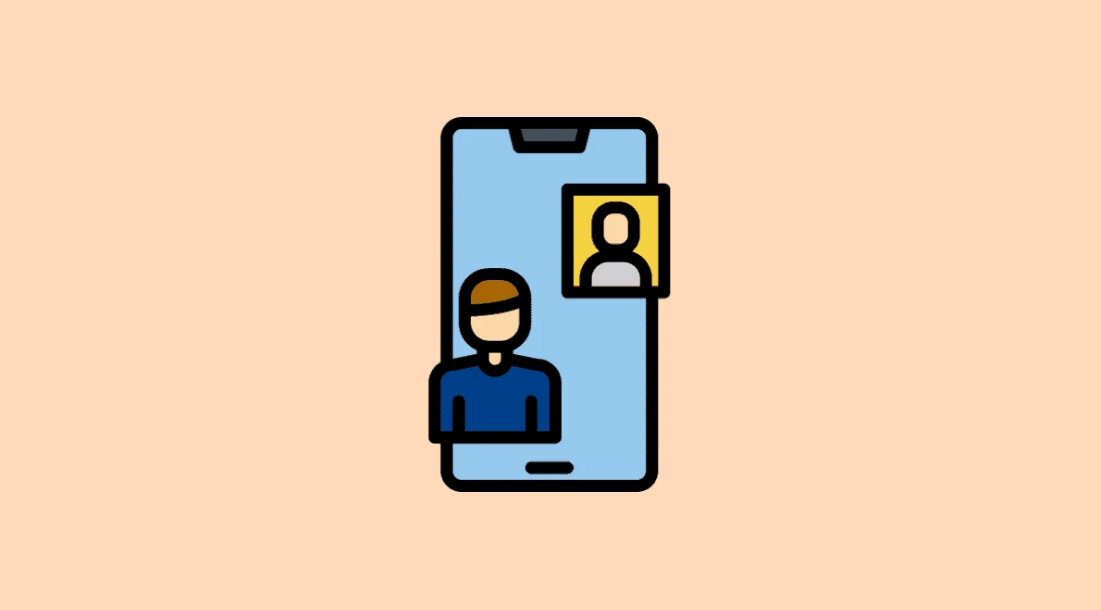 By the use of FaceTime, users are able to exchange content with one another thanks to a function called SharePlay. Viewers are able to watch the same streaming movie together and have a direct conversation about what is happening in the movie. SharePlay is a terrific method to connect with friends and family members who live too far away to get together in person and watch a movie or television show together. Naturally, there are going to be some people who do not want to use SharePlay and will wish to disable it once they discover this option. Regardless of the motivation behind your decision, disabling SharePlay is a rather straightforward process. Disabling SharePlay on your iPhone or iPad can be accomplished by following the instructions provided in this article. So let's get started:
Read Also: How to Use Apple TV Remote on an iPhone or iPad
How to Disable SharePlay on Your iPhone or iPad
If you do not wish to make use of the SharePlay feature, you may disable it on your iOS device (iPhone or iPad) by selecting the SharePlay > Off option. This will also prevent SharePlay from working on your device if you are logged in with the same Apple ID. You don't even have to go to your streaming device to turn SharePlay off because you can do it through this pretty simple method instead. It is possible that this is the most convenient approach for consumers, given that you do not need to be physically close to your Apple TV in order to switch off SharePlay.
These are the actions that need to be taken in order to disable SharePlay on an iPhone or an iPad.
Time needed: 1 minute.
1. Go to the Settings menu > FaceTime.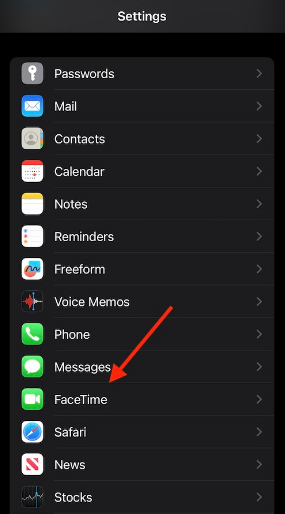 2. Choose SharePlay > SharePlay from the menu. To locate the initial SharePlay option, you will need to scroll down the page.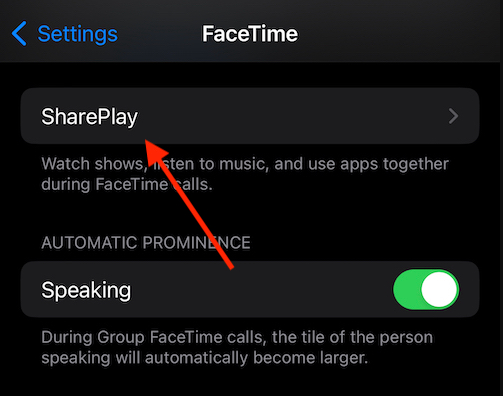 3. Turn off SharePlay by default.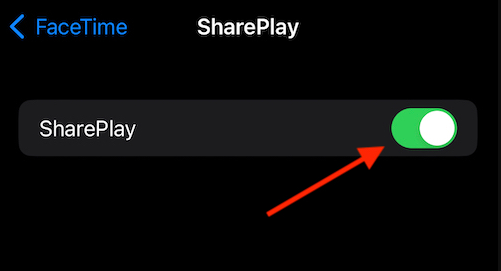 If you wish to turn SharePlay back on after you have already turned it off, you can do so by essentially reversing the steps you did to turn it off. If you want to turn SharePlay back on from your iPhone, iPad, or Apple TV, all you need to do is follow the same procedures that you used to turn the feature off. Even if some users might choose to have the option disabled permanently, it's still helpful to know how to enable it again in case they change their minds.
FAQs
Where is SharePlay in settings?
Go to Settings > FaceTime > SharePlay, and if the switch for SharePlay is not already turned on, activate it by clicking it. Everyone else that you invite to participate in the call is required to do the same. After that, you can start up FaceTime and make a video call to the people who are interested in participating in the activity that is being presented.
Where is my SharePlay button?
Find a show or movie that you wish to share in the Apple TV app (or another video app that is compatible), then tap the item to see its details, and then tap the SharePlay button to send it to someone else.
Is SharePlay automatic?
A message stating that the "Content Will SharePlay Automatically" will appear before you. Start playing a video to select it as your option. Confirm that you want to share your game when the appropriate dialogue box displays. You also have the option to "Start Just for Me" if you only want to watch the video on your own device or to cancel SharePlay if you don't want to share it with anybody else.
Is SharePlay an app?
High-quality audio and video are being delivered to each participant in the SharePlay session, which is being streamed directly from the appropriate app on the user's own device. SharePlay is supported by Apple TV, which enables users to view episodes or movies that have been shared with them on a larger screen while continuing to communicate with their friends using FaceTime on their personal devices.
Is SharePlay screen sharing?
During a FaceTime video chat, you can share your screen using SharePlay, which is available on macOS 12 and later, to demonstrate applications, websites, and other content. You and your friends can go at a photo album together, plan your next vacation together, or seek feedback on something you're working on while seeing and hearing everyone's thoughts at the same time.
What devices is SharePlay on?
On devices running at least iOS 15.1, iPadOS 15.1, and macOS Sierra 12.1, SharePlay is already preinstalled. Also, it is supported on Apple TVs that are running tvOS 15.1 or later, however this support is limited to the ability to see SharePlays streamed from an iOS device such as an iPhone, iPad, or iPod touch on a larger screen.